What is success? Are you born with it or what? The good news is that this is something that you can achieve. The bad? You have to work hard for it. Reaching your life goals is something that requires dedication and effort. The path to the success starts with a few small steps that you can do on a daily basis. Want to start right now? Read on and check the 5 Top Everyday Tips For Being More Successful!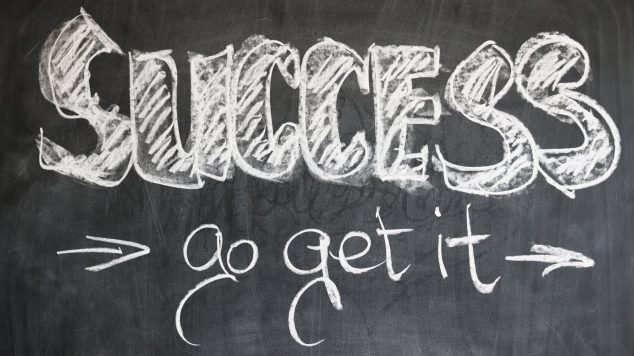 Get up early
The first thing that you need to do is to stop hitting the "snooze" button in the morning. This habit will make you feel more drowsy and sleepy. Instead, create a sleeping schedule. When you get up at the same time each morning, your body will get used to it. Good quality sleep will supply you with the needed energy for your day.
Create to-do list
The second one of the "Everyday Tips For Being More Successful" is knowing what do you need to do. With having so many things to do, you might not know where to start from. That's where your to-do list will help. When you have your daily tasks listed, it is easier to accomplish them. When you see that all of your daily tasks are crossed you will feel more motivated and powerful. Plan your day in advance, so you will not lose any of your precious time.
Are you avoiding the most difficult tasks and leave them for later? Stop doing this. Procrastinating will not take you on the way to success. Do the least favorite tasks first.
Time for yourself
Never forget to fit some "time for yourself" in your busy schedule. We all need to relax and recharge the batteries. Plan some of your free time for a hobby, exercise,  hanging with your family and friend, or just relaxing . You can check Groupon's top Manchester massage deals and treat your body and mind. You know that you deserve it!
Focusing, not multitasking
If you want to be more effective, you will definitely not achieve this by doing multiple tasks at once.  Always put quality before quantity. Focusing on one thing at a time will help you deal with a certain task better. Even then, you can move to the next one.
Know your priorities
Set your top priorities that should be completed first. The 80-20 rule can give you a helping hand with this one. It states that 80% of the effects will come from 20% of the causes. You need to identify which efforts will make most of the results. Even then, you can focus on them to achieve ultimate effectiveness. As we mentioned in another of the Everyday Tips For Being More Successful, your top priorities should be on top of your to-do list.