When decorating your home, rugs are a great idea how to change the look of your home and to add some eclectic touches in every room. The right choice of a carpet will surely make any room stand out. The main function of any carpet is to provide warmth on wood floors, but it is not a bad idea to use some unusual carpet design that will revive the room and will accentuate the floor features.
From carpets that are shaped like tree ring to those that are colorful, some retro ace rugs, or rugs with quote, all these eccentric creations are a great way to turn an ordinary room into something visually striking and memorable. Here you have an example of 20 eccentric carpet designs that will spice up your interior decor and these are a prove that if you choose smartly no one else will have the same carpet design except you. Take a look at the photos below and draw some inspiration how to include such unique carpet designs into your interior design.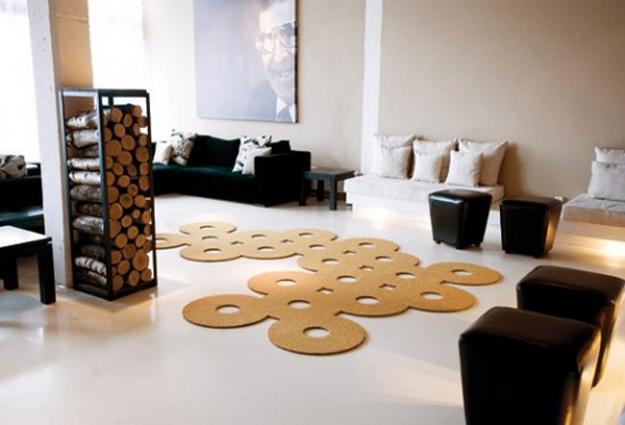 This funny penny stamp rug will add character in every room as a very unusual but unique decorative element.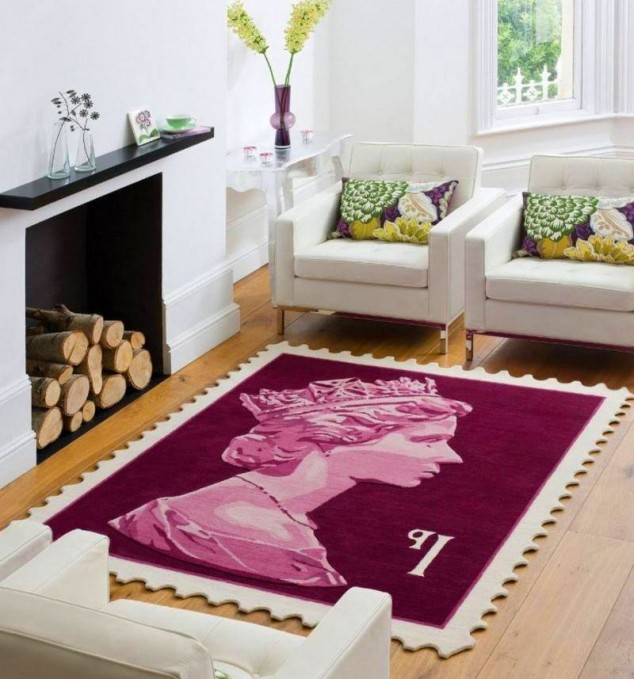 Stripes look good in the interior design. Especially if we are talking for an elegant and modern interior design in a room where simple furniture is used and where there is not too much color. This way the carpet will refresh the look of the room and make it look even more beautiful and unique.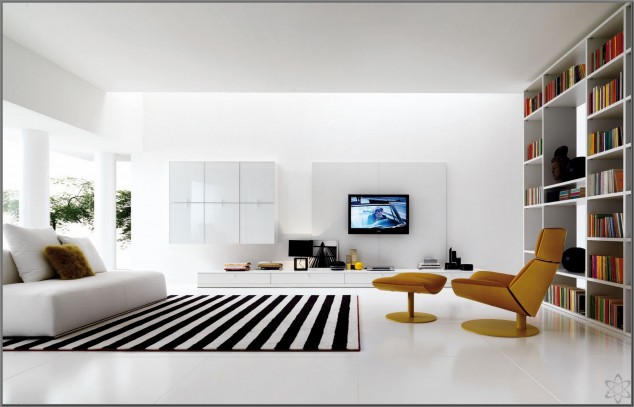 Additional color does no harm in the interior decor. Actually it can look very cute in a form of a carpet and bring life in the rooms. with white walls or furniture.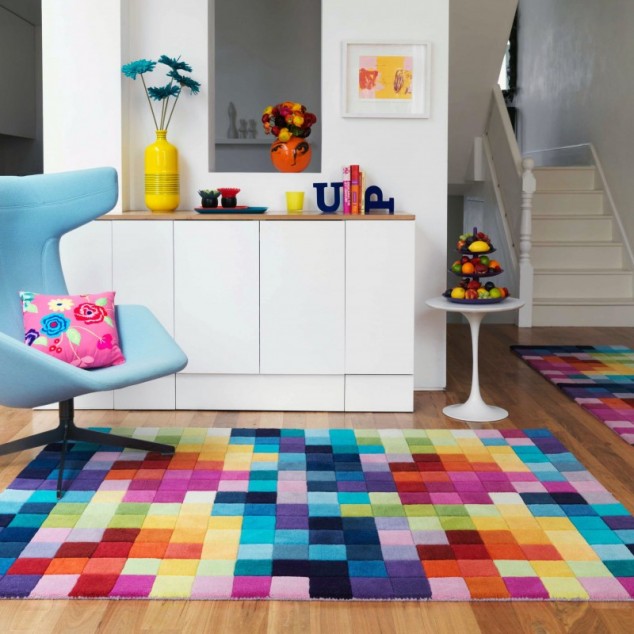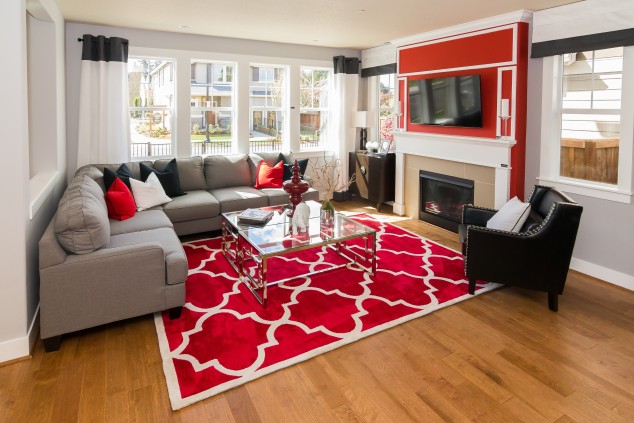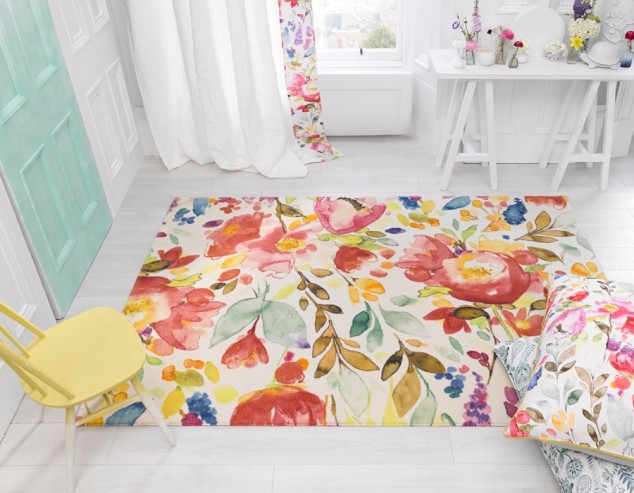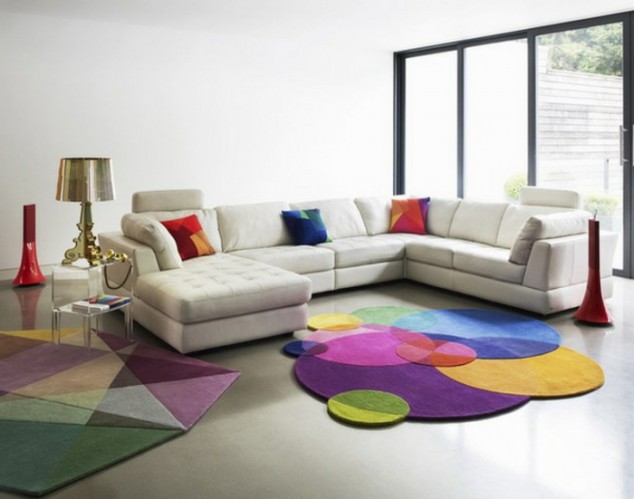 The themed rugs are also a trendy option and out of the ordinary, but very clever and attractive as a decoration in a simple room.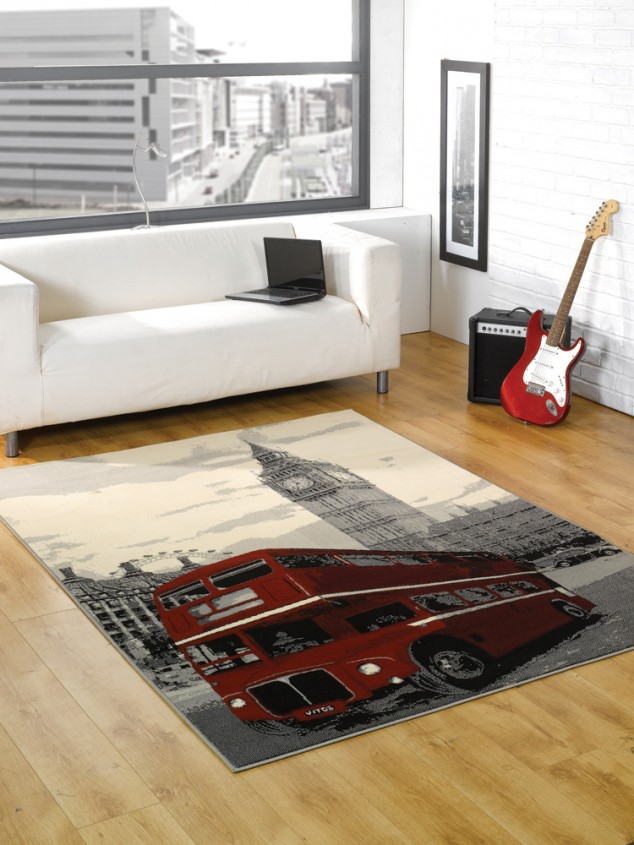 This pink quoted carpet is like made for every teenage girl's room. Every girl will surely want to step on the carpet that every morning reminds her that she is a princess.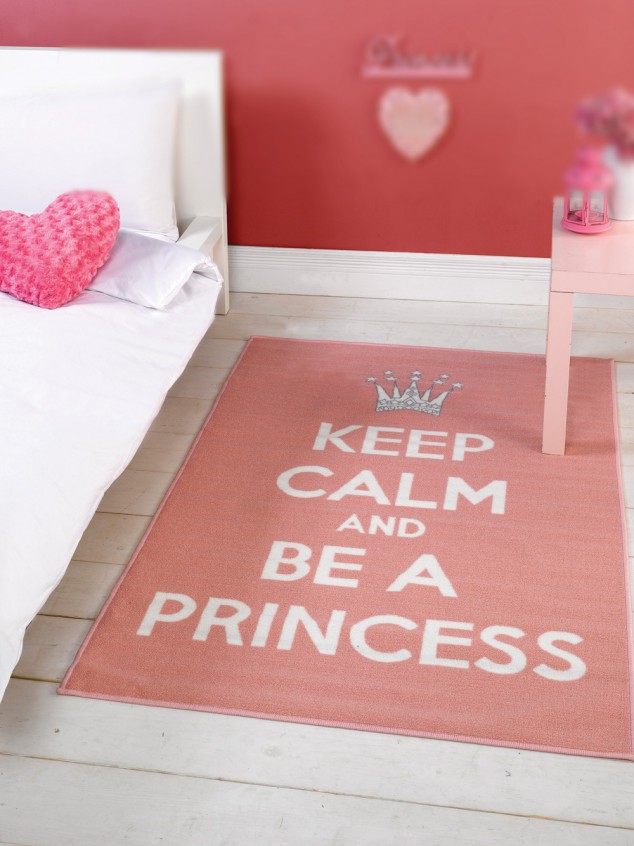 This tree ring carpet looks like a ring belonging to a giant tree. Made from a very soft material, this rug is extremely comfortable and its simple color goes well in a variety of modern interiors.
Add some color in the room with a beautiful colorful carpet. It can be further decorated with geometrical shapes, flowers, or some cartoon characters depending on that for which room it is intended.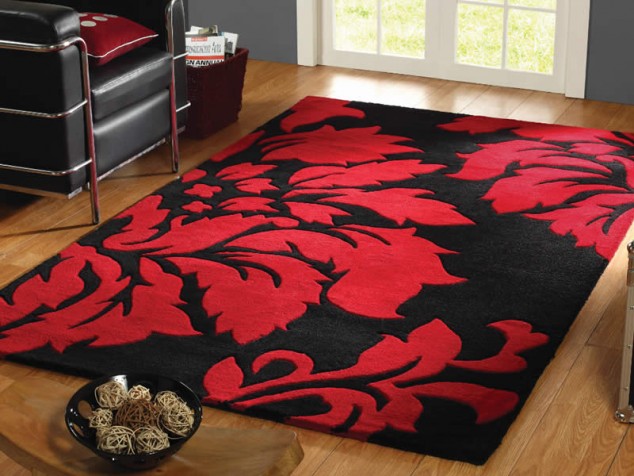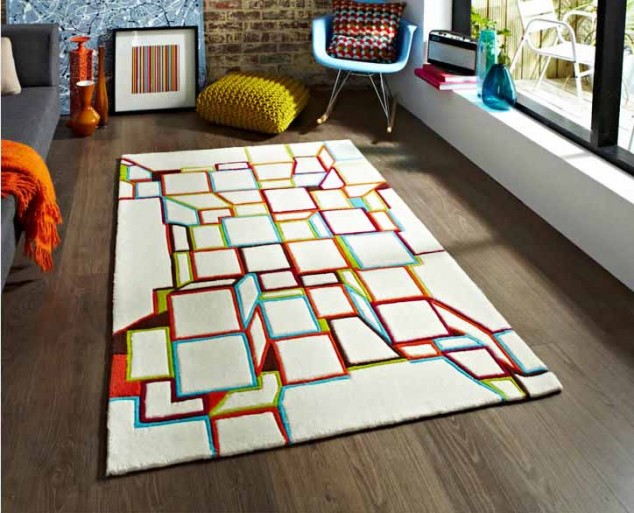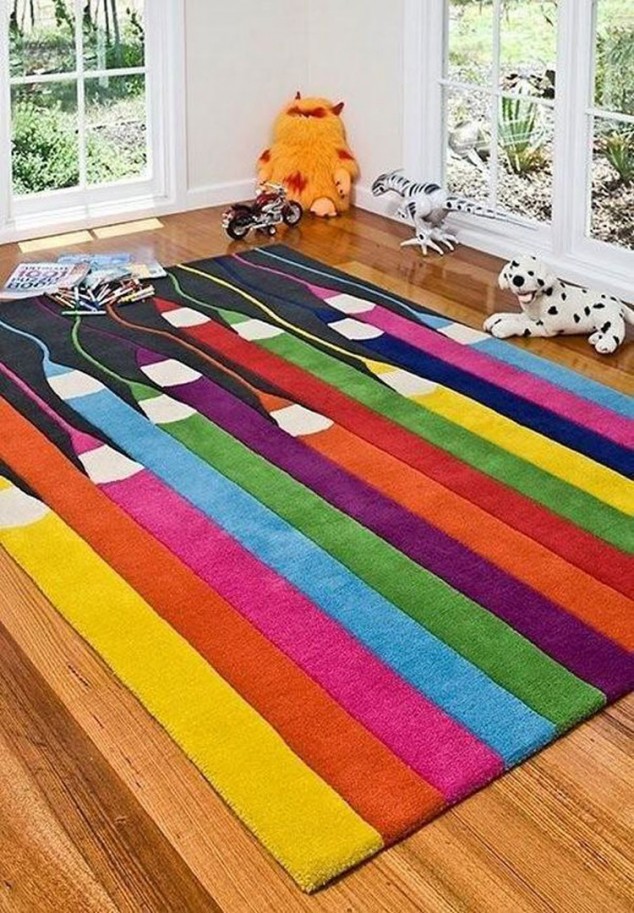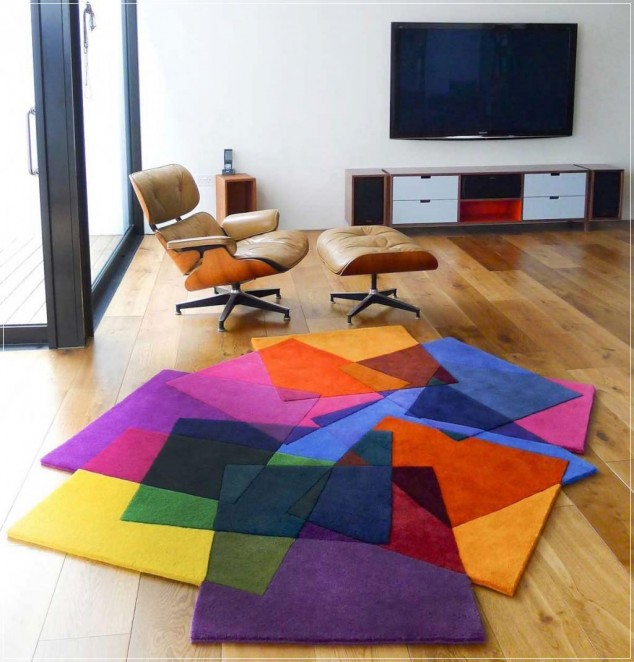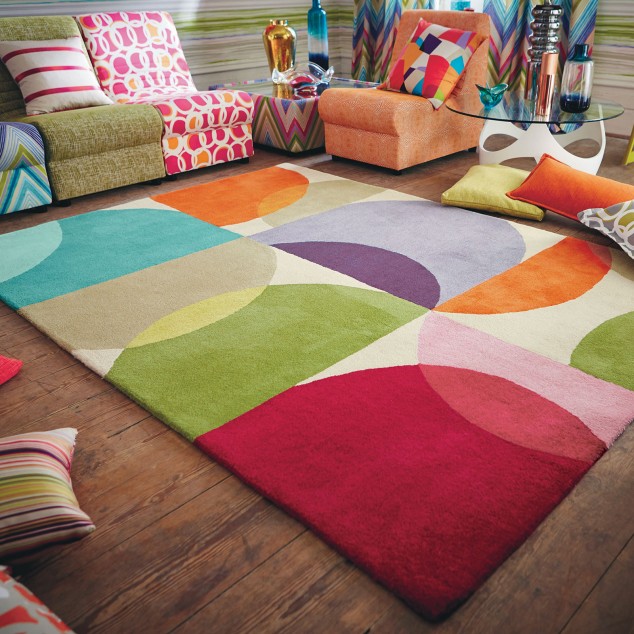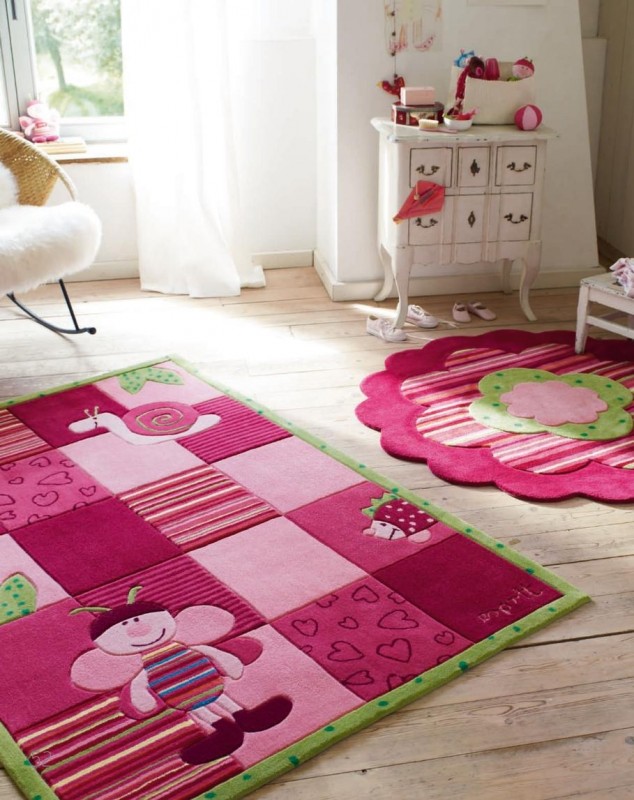 A carpet that looks like it is made out of stones will fit perfectly in the house that is decorated in rustic style.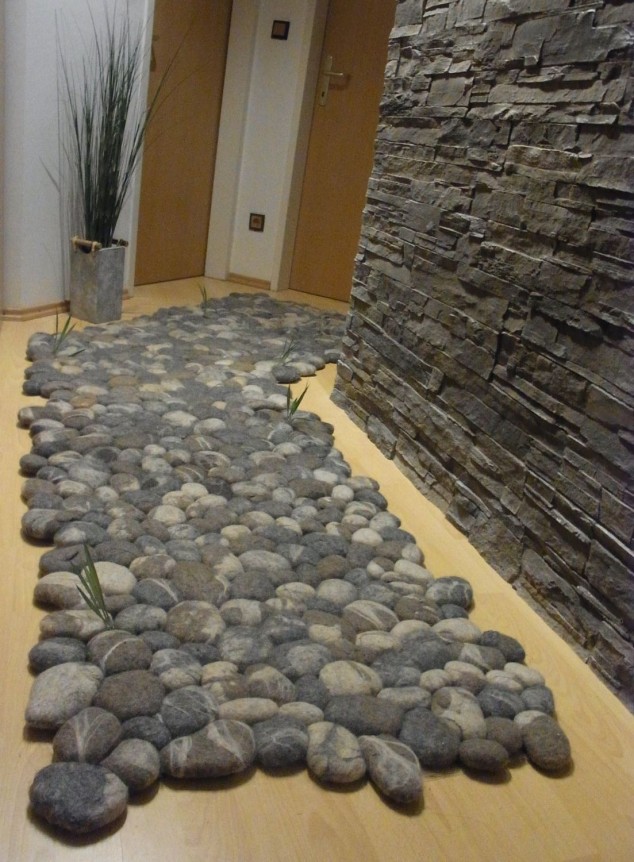 The retro ace rug is extremely original and unique carpet design. It will look great in the room of some artist together with the instruments, as a symbol for his professionality and capacity.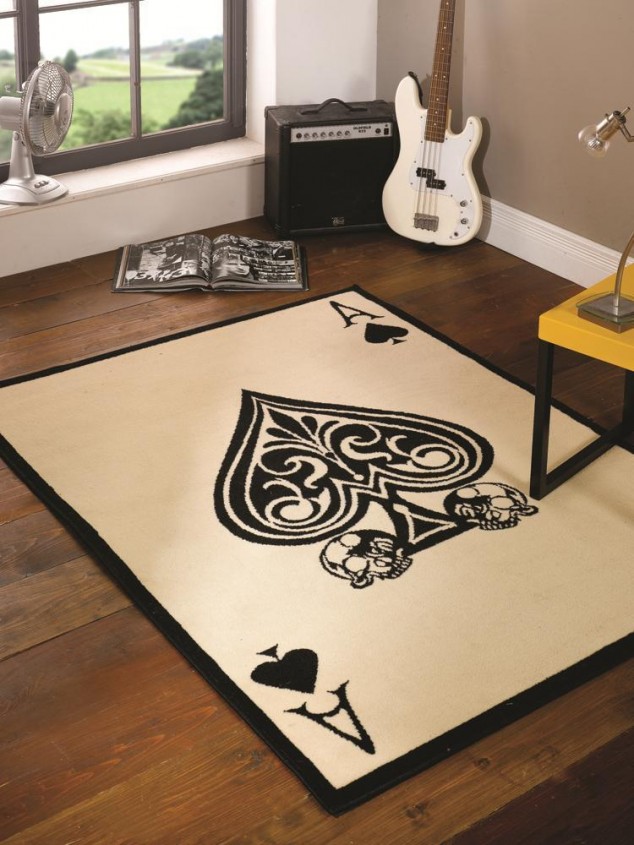 Any shape and any carpet design is allowed as long as it can create a positive atmosphere and help create a unique interior design.