You should stop throwing away your kitchen utensils that you don't use anymore, because there are many creative and interesting projects that can be done of old forks,spoons and knives, teacups and cheese graters.
For example, using an old tea cups, you can make amazing chandelier or maybe tea cup candles. If you bend your old forks or spoons you can make many different hangers where you store your keys, towels etc. And girls, if you didn't have enough space to store your jewellery, just take a cheese grater and then you have unique and fun jewellery holder.
Below you can see lot of interesting ideas for your kitchen items. You just have to be creative and use them. Have fun!!!
1. Spoon Handles
2. Tea Cups Lighting Fixture Composition
3. Cheesegrater Jewellery Holder
4. Fork Hangers
5. Garden Edging Realized Out Of Broken Plates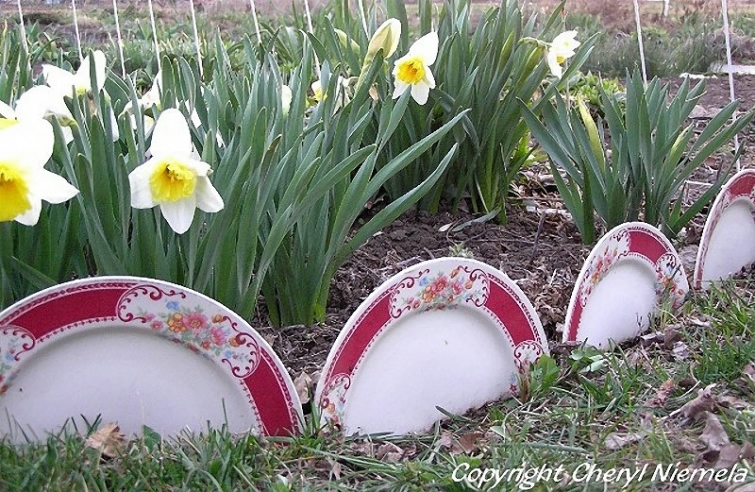 6. Funnels Used as Supplies Organizer
7. Old Tea Cups Upcycled Into Scandinavian Lamp Shade
8. Grater pencil holder
9. DIY Colander Pendant Lamp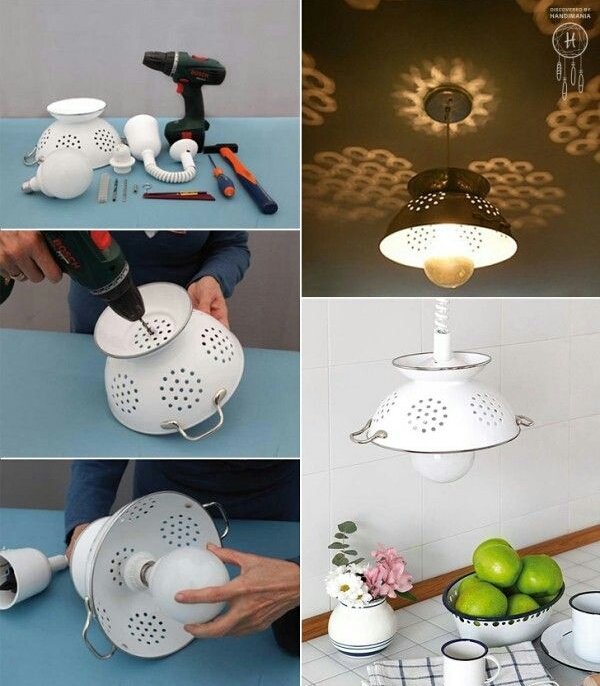 10. Soup ladle candle display
11. Teacup Candles
12. Wooden Spoons Support Hand Towers
13. Amazing DIY Containers Waterfall Istallations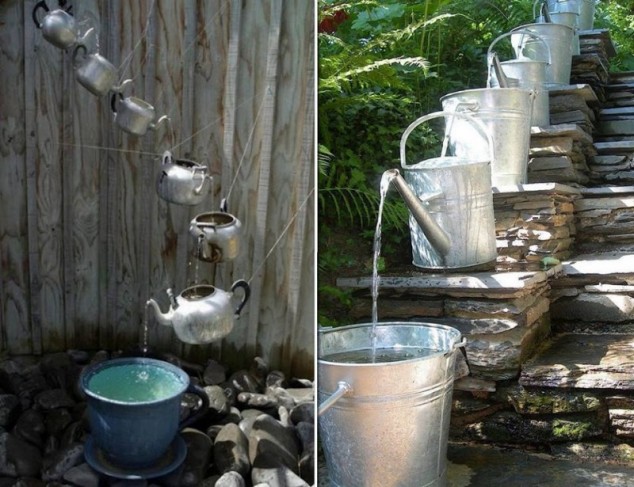 14. Silverware Hooks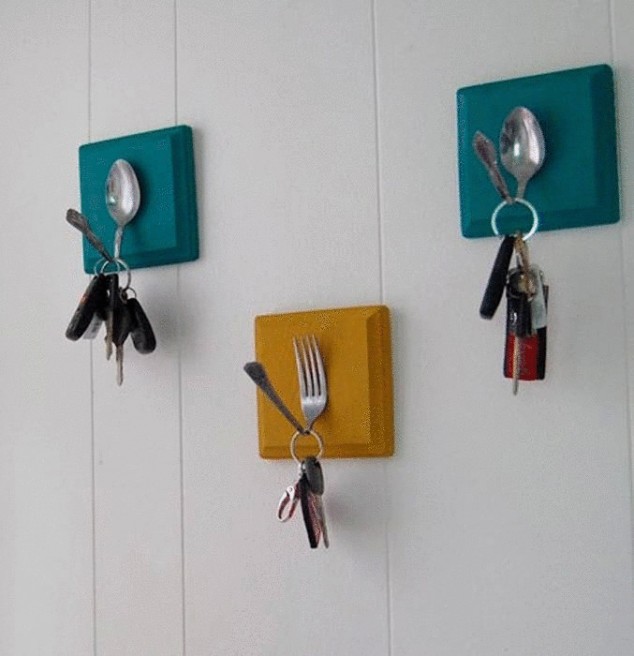 15. Repurposed Colander Flower Pot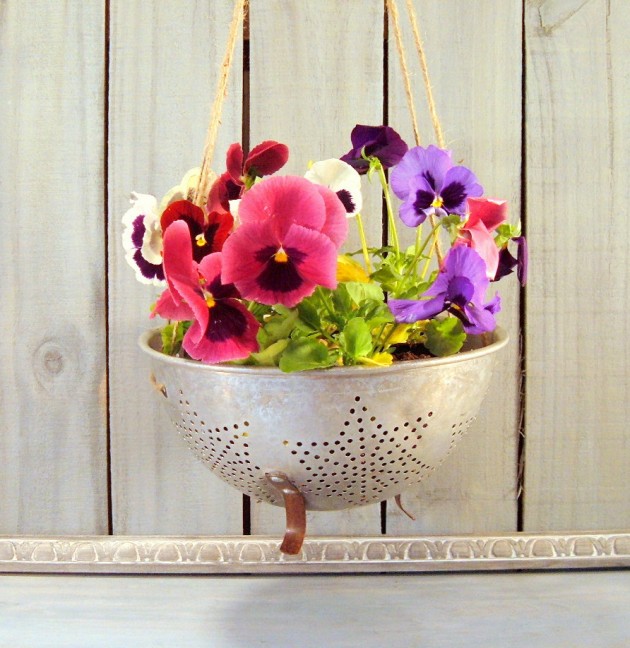 16. Fork Hanger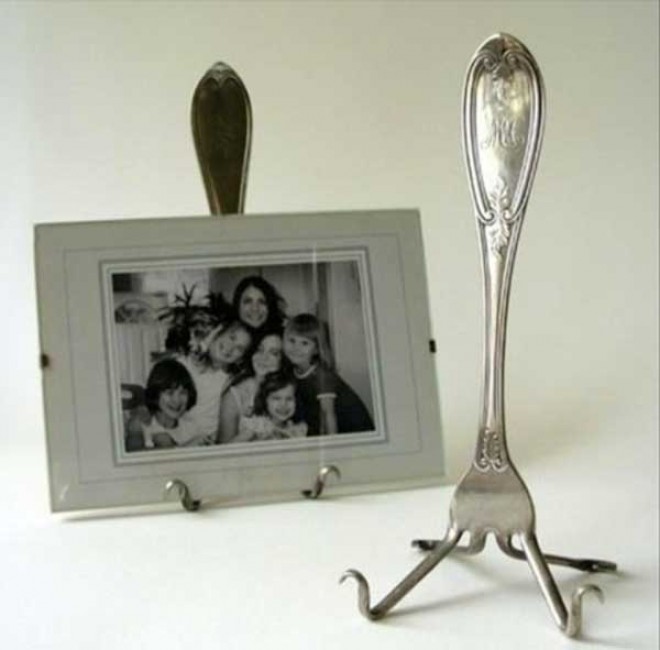 17. A Mirror Decorated With Old Kitchen Utensils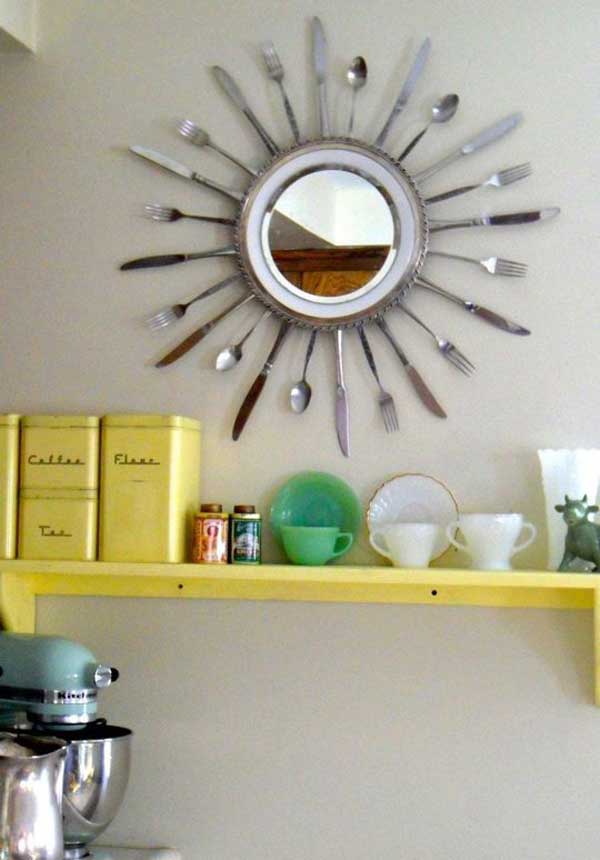 18. DIY Chandelier From Kitchen Utensils