We all want to be creative and decorate our homes the best possible way. If you think that you have to do much to achieve a beautiful look all around the house you are wrong. Sometimes a little change can really transform the whole look of any room in your home.
Have you ever thought about updating the look of your bathroom? If your answer is positive here we have some extraordinary, creative and very stylish ideas how you can achieve that by changing only your sink. The ordinary sink still can be functional but a little boring. So these elegant, yet sophisticated designs we have here can bring real refreshment in your bathroom. Nowadays sinks can be found in many different forms. Not only the traditional round bowl basin is present, but there are also other forms and shapes that you can found and incorporate in your bathroom. As the technology advances basins come in all forms, colors and sizes and almost all materials. Take a look at the 17 of the most stylish bathroom sink designs and make a change into your bathroom by choosing one of them.
This crystal sink looks unreal and is one of the most beautiful designs for your bathroom if you want to add a little more elegance.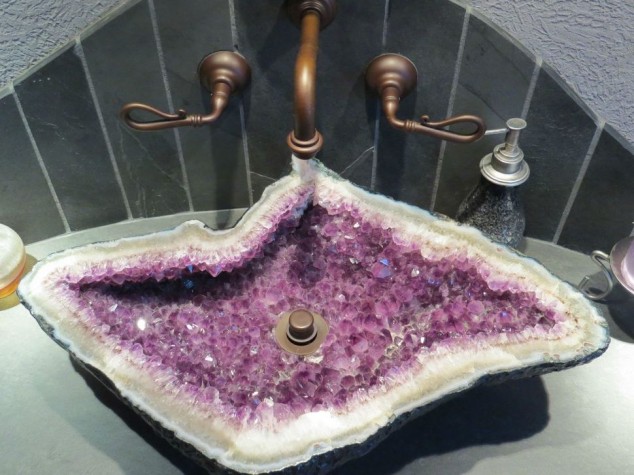 Photo via www.interiordesignideasforhome.com[/caption]
A bathroom in a seashell form is also  beautiful and interesting.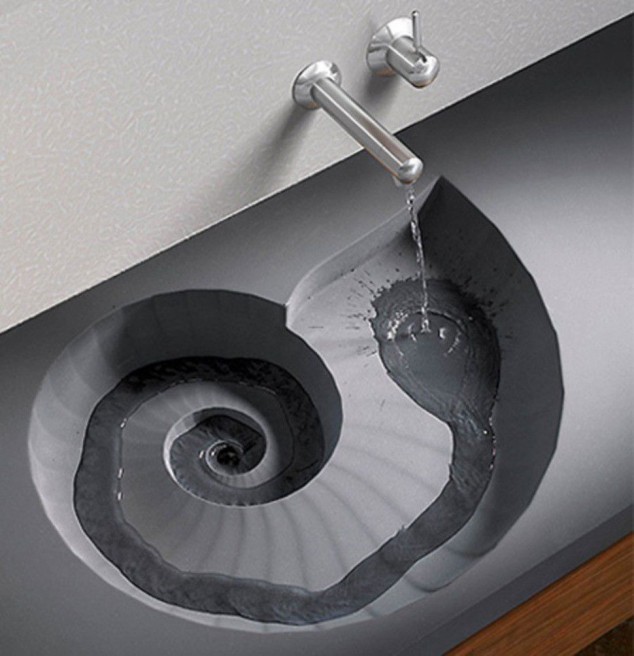 This elegant bathroom basin has a glass base that casts a beautiful light pattern over the surface of the vanity unit below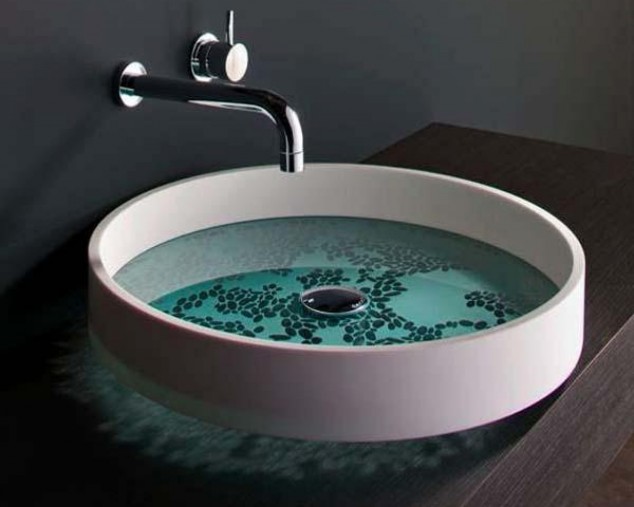 Minimalist and simple design but very unique solution for your bathroom.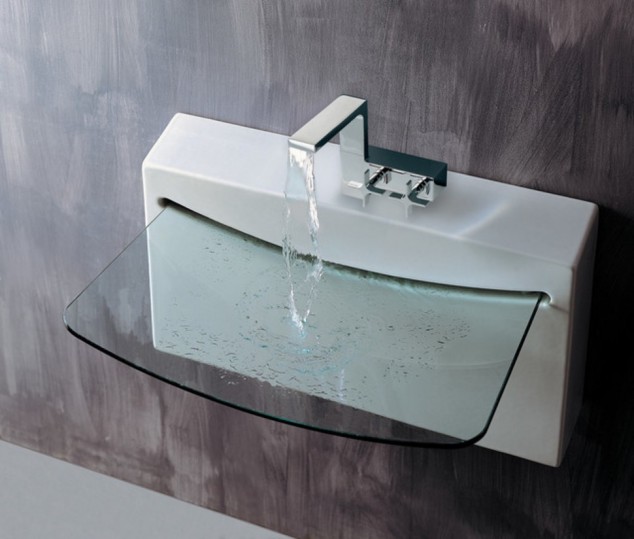 Another minimalist design refreshed with the blue splash.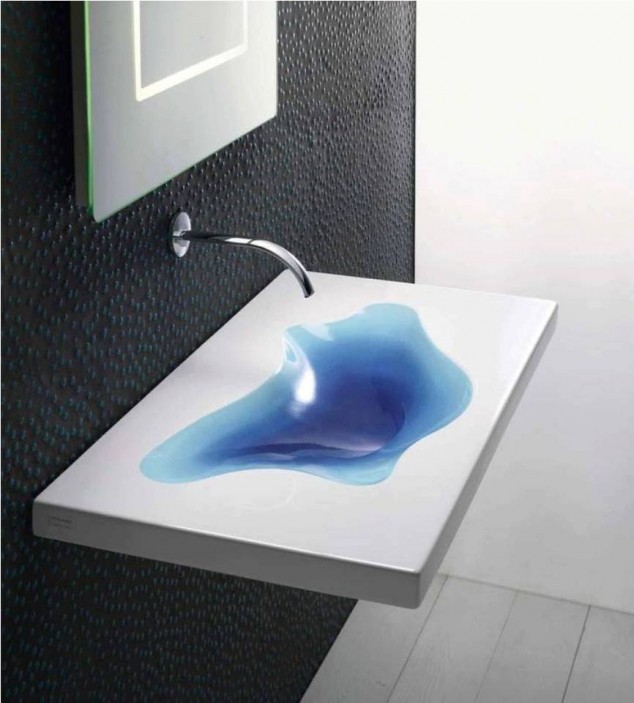 This looks very fragile, but also very modern and elegant.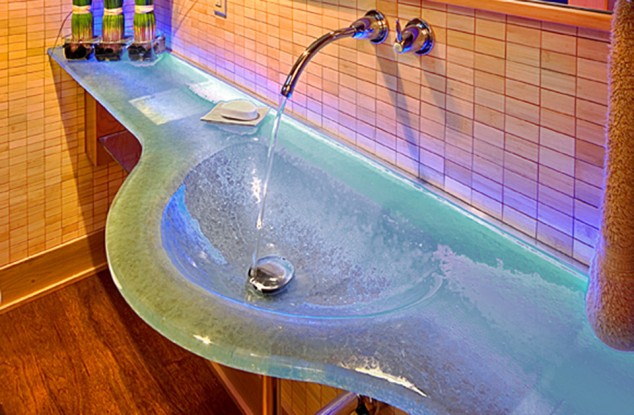 This elegant sink design in the shape of the Calla Lilly flower is as beautiful as a real flower.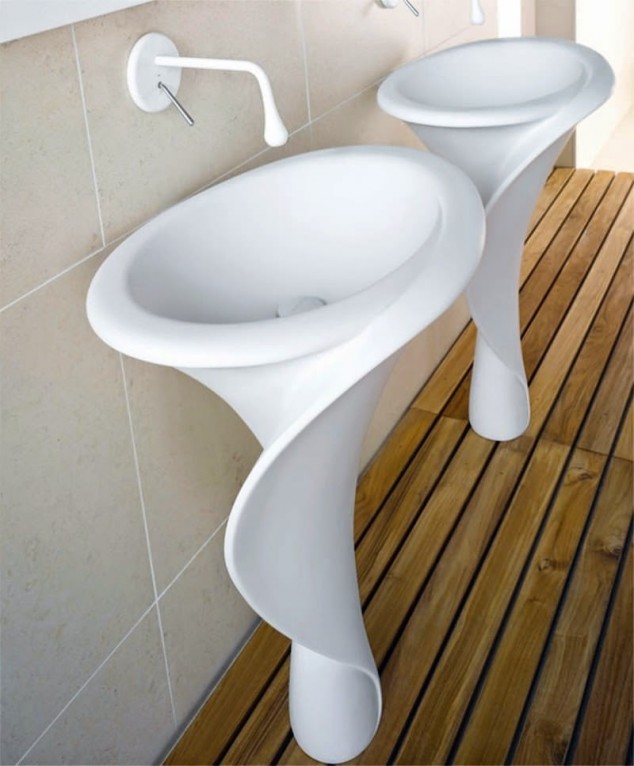 Low level sink that would be a perfect solution for your children.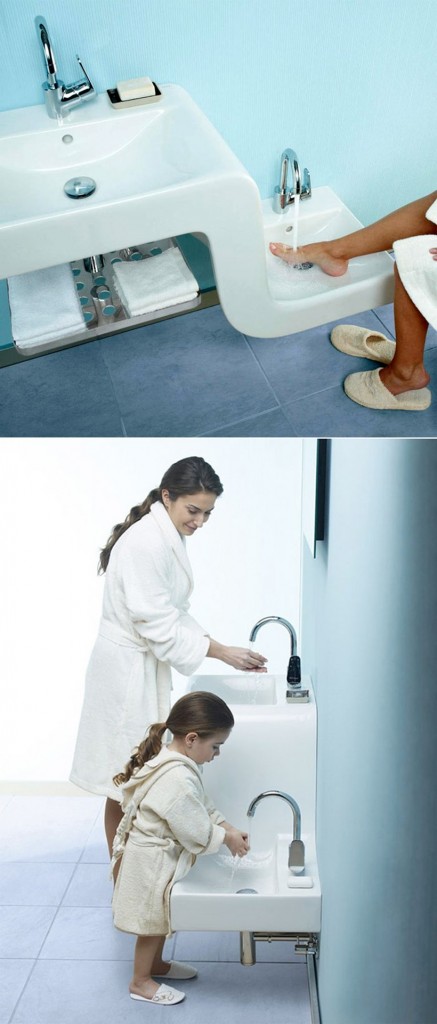 A wooden and simple design that is decorated with small flower shapes and adds a rustic accent into the bathroom.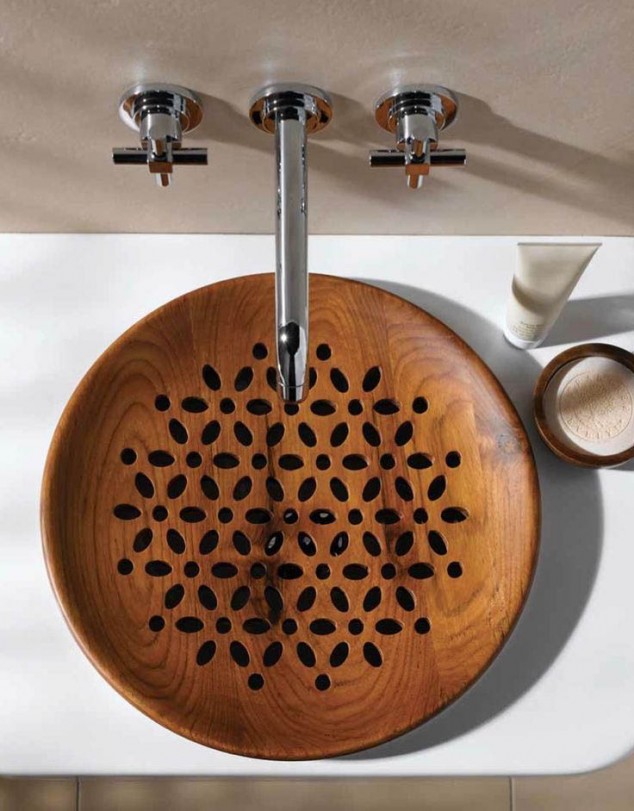 Another glass design with a really interesting shape that reminds me of an iceberg.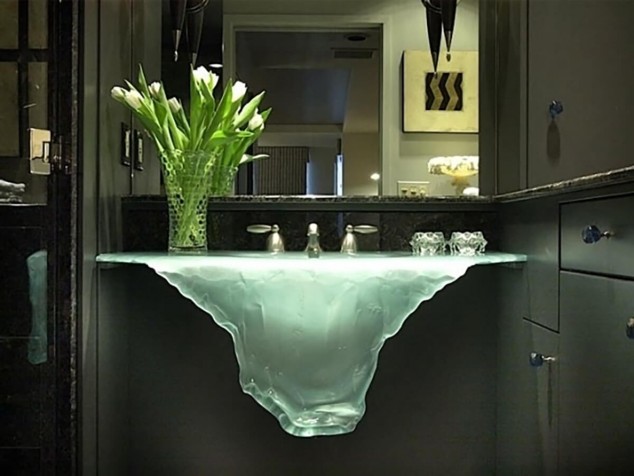 Unique guitar shape sink for all music and guitar lovers.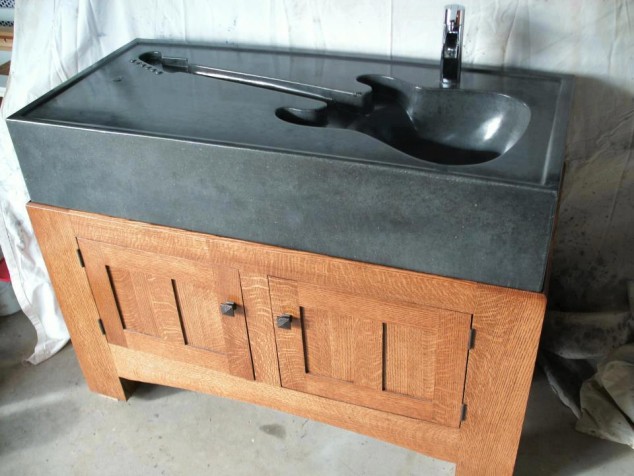 This wood design will be your choice if you love the look of natural wood.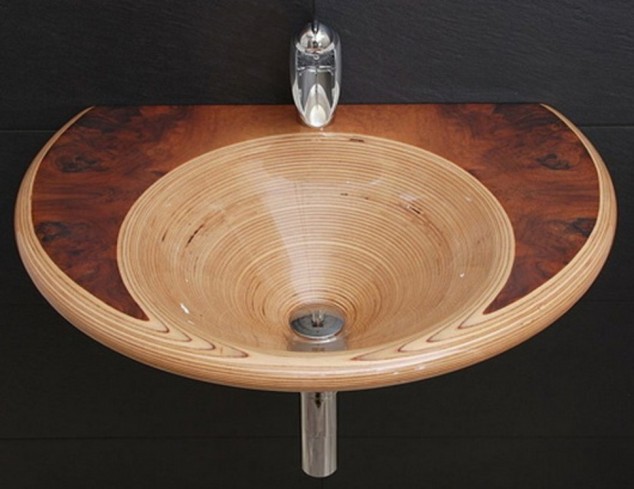 If you want to add dimension into your bathroom try something in the style of the following two designs.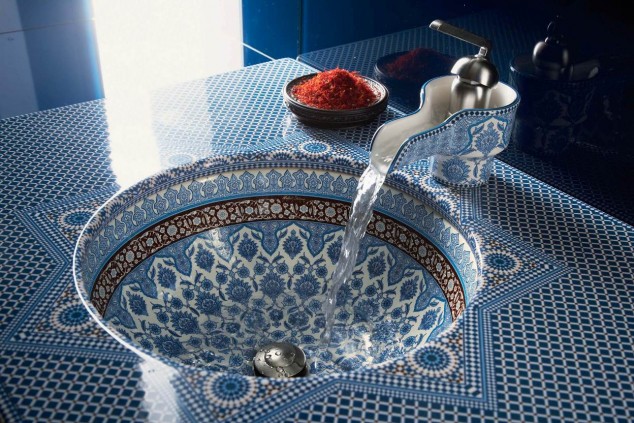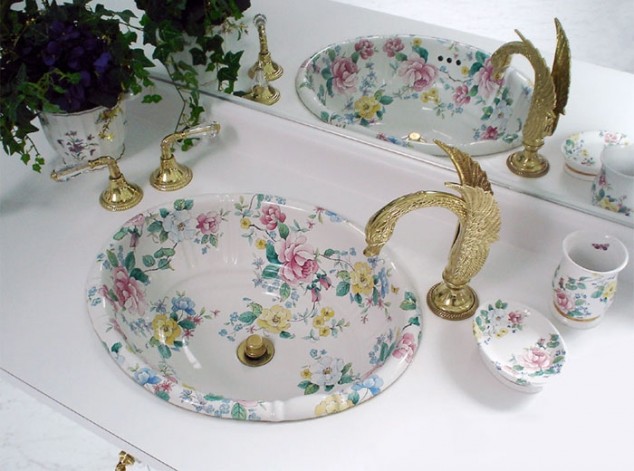 Or achieve a totally new and modern look with this brilliant and extraordinary sculptural piece.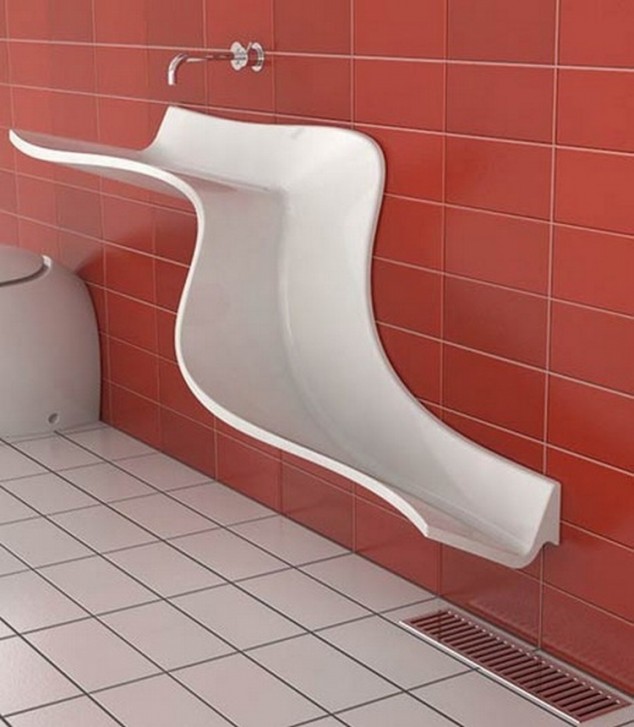 Totally awesome visual effect for a totally awesome bathroom sink.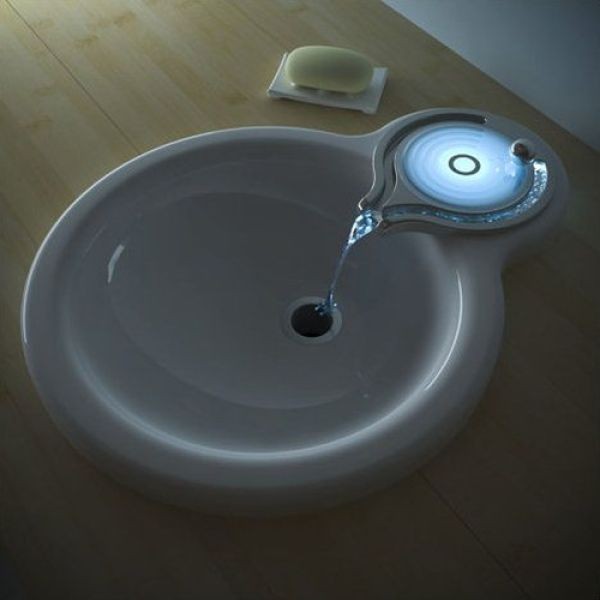 There is a bottom but you can't see it. This invisible sink looks trendy and very stylish.