Most of us desire to decorate the home in a cheap way and to save money. But money shouldn't stop you to decorate the house in a exclusive way. You could be very smart person and to collect river rocks and stones and use it for your home decoration.
Use river rocks in your house decor and amaze the guests that are visiting you. Amaze yourself in a lovely decorated house. Take a look in 15 brilliant uses of river rocks for exclusive home decoration and find impression.
1.Use rocks, water and glass for nice outdoor flooring;
Nice outdoor flooring that you would love to copy. Walk in a style on a flooring like this one.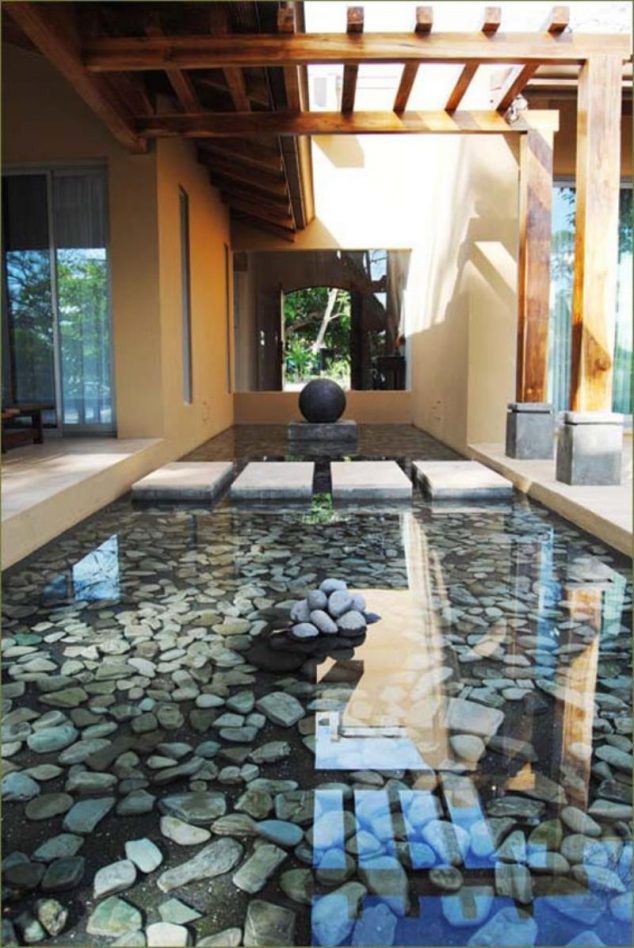 2. Dry river with rocks in you outdoor place;
Use river rock and improvise river in your outdoor place. Very good design.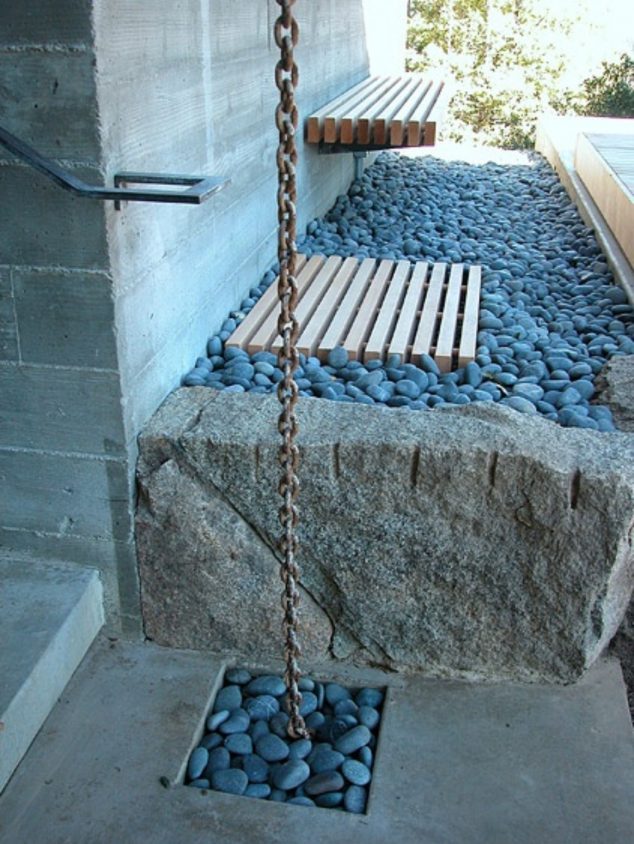 3. Nice stepping stones made of river rocks and stones;
Decorate the corner in the place of the front door. Amaze yourself.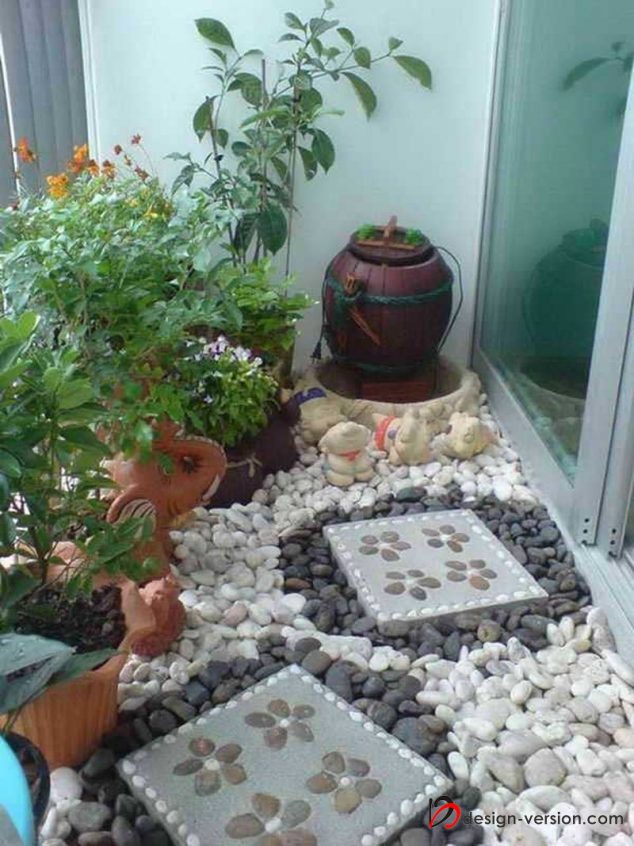 4. DIY flowers bed made of river rocks;
Nice blue colored river rocks for outdoor decoration. Exclusive look!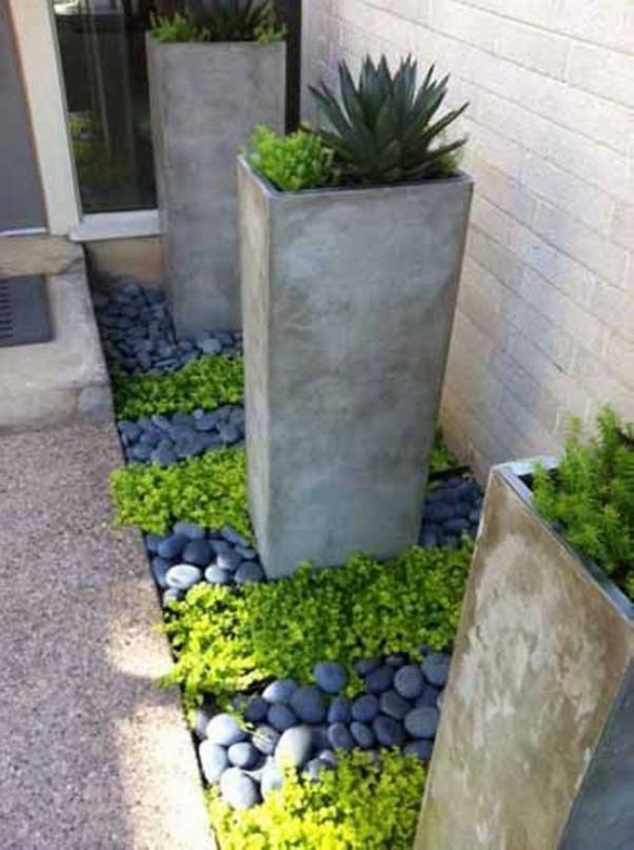 5. DIY inviting mat for front door;
Clean the boots on a mat for your front door. Find idea that is very useful for you.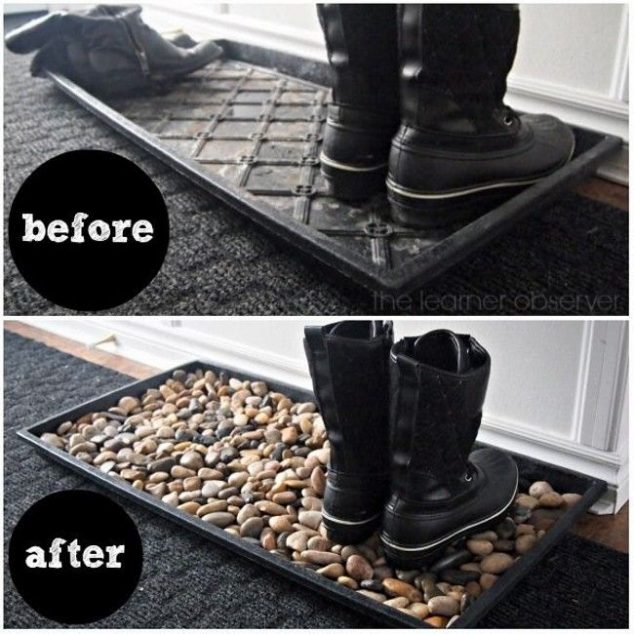 6. Home river rocks flooring that is amazing;
Walk in a style with this kind of decor. I adore it!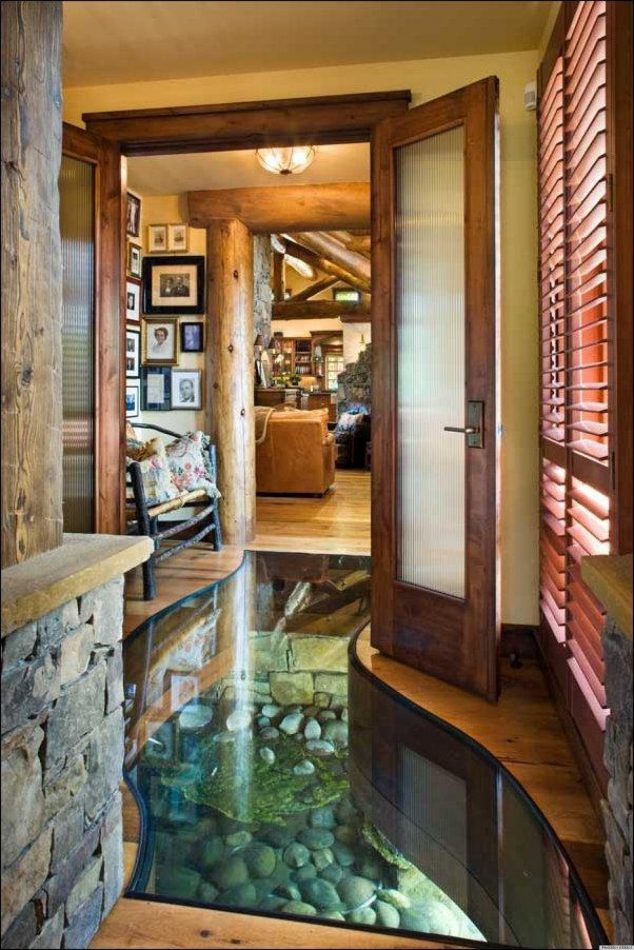 7. Do it yourself place door rug;
Use super glue, river rocks and create the best decor for your home. Use it for the front door or for bathroom place.
8. Create cactus plants made of stones and green paint;
Improvise cactus in your home by using super glue and river rocks and stones.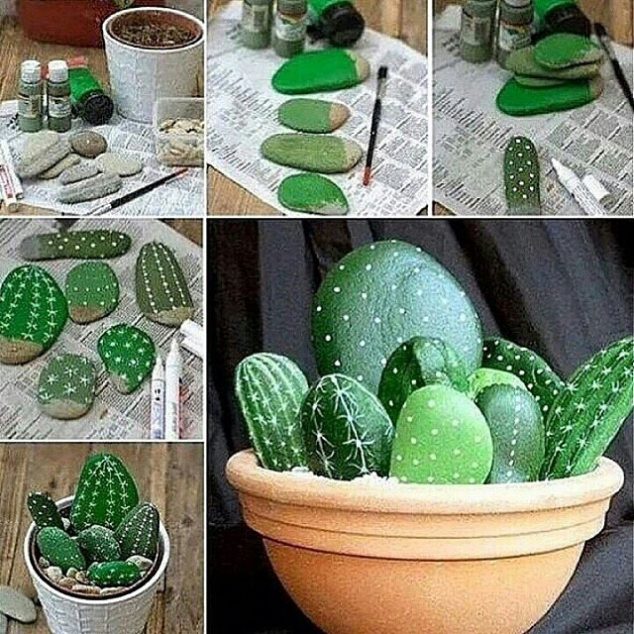 9. DIY rug of rock for home flooring;
I don't know how comfortable this is, but is extremely good for looking in.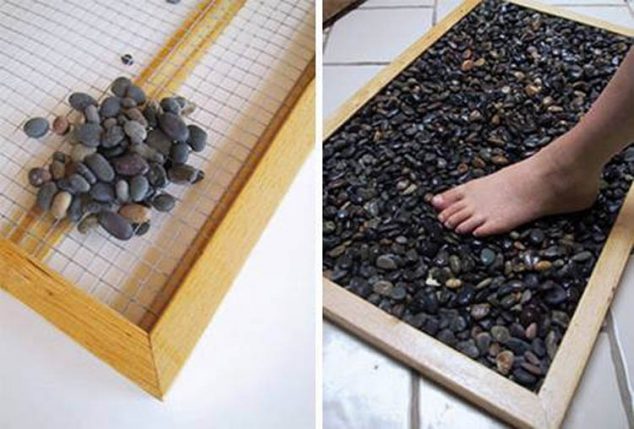 10. DIY lamp of stones for bringing light in the room;
Try to make this lamp for your bedroom night stand table. Bring the light in your sleeping room.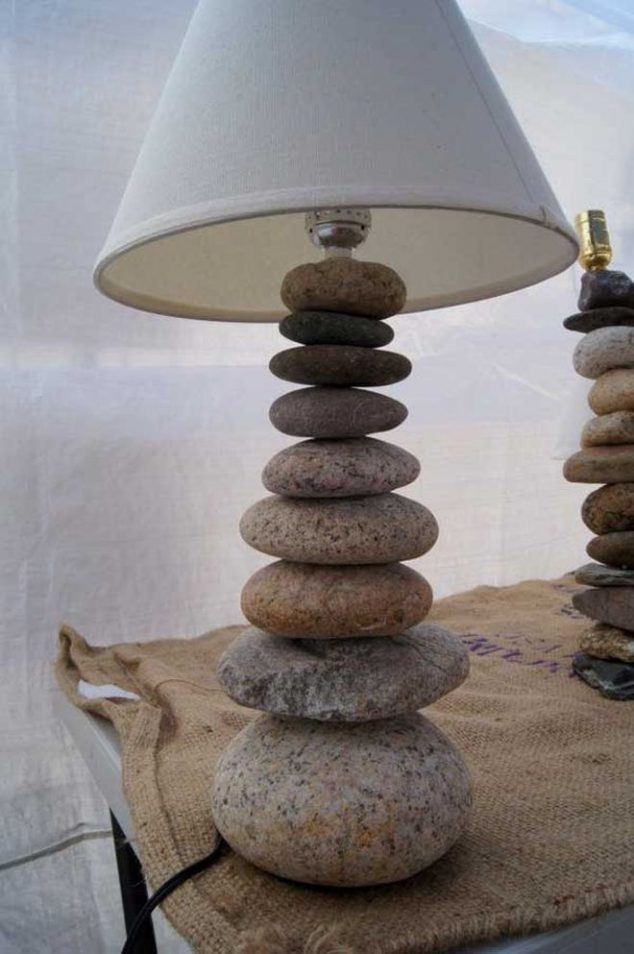 11. DIY large vase of river rocks for outdoor places;
This is very modern for your home and outdoor place.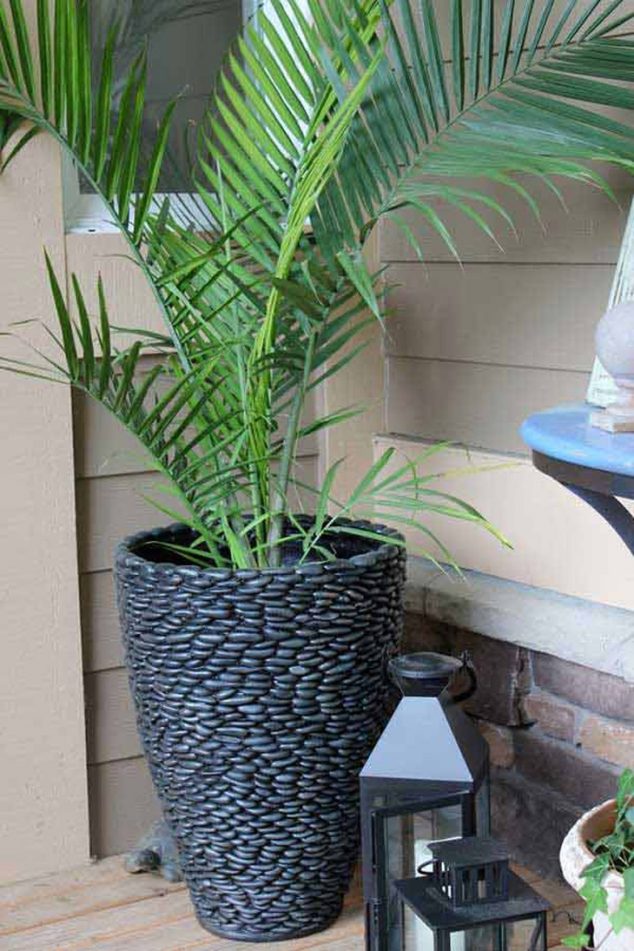 12. Use can, river rocks and super glue for making extra good looking vase;
Inspire yourself in this image. I love it, what about you?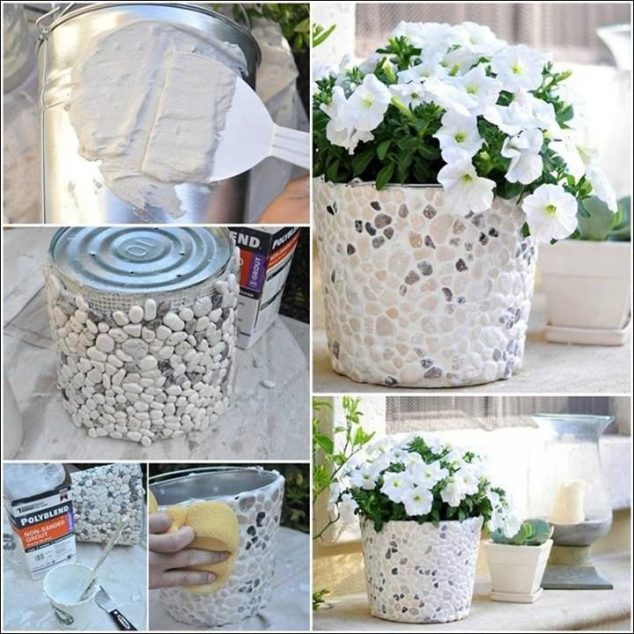 13. Fireplace of stones for cold winter days that are coming;
Prepare for the winter. Cold days are coming very soon.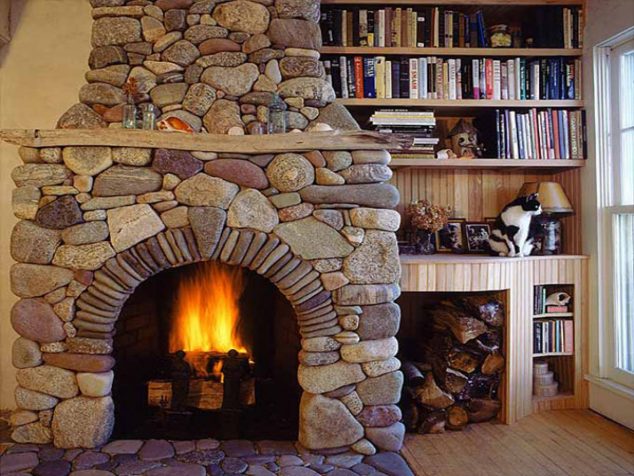 14. Counter top in the kitchen made of river rocks;
River rocks used as a back splash in the kitchen are very easy for maintaining.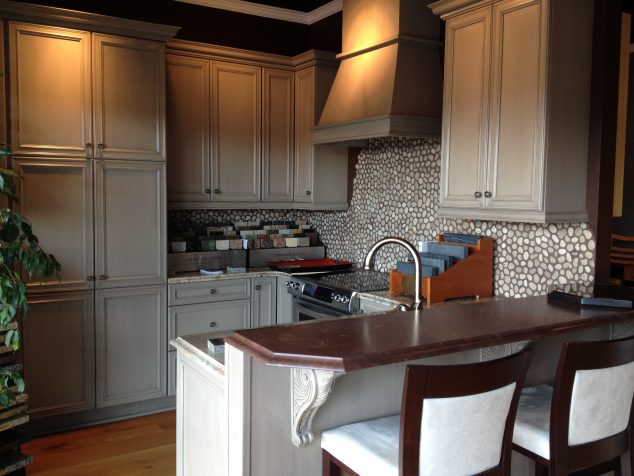 15. Outdoor kitchen made of stones;
This was all for today. I hope that you found some idea for your house and outdoor place. Thanks for following us.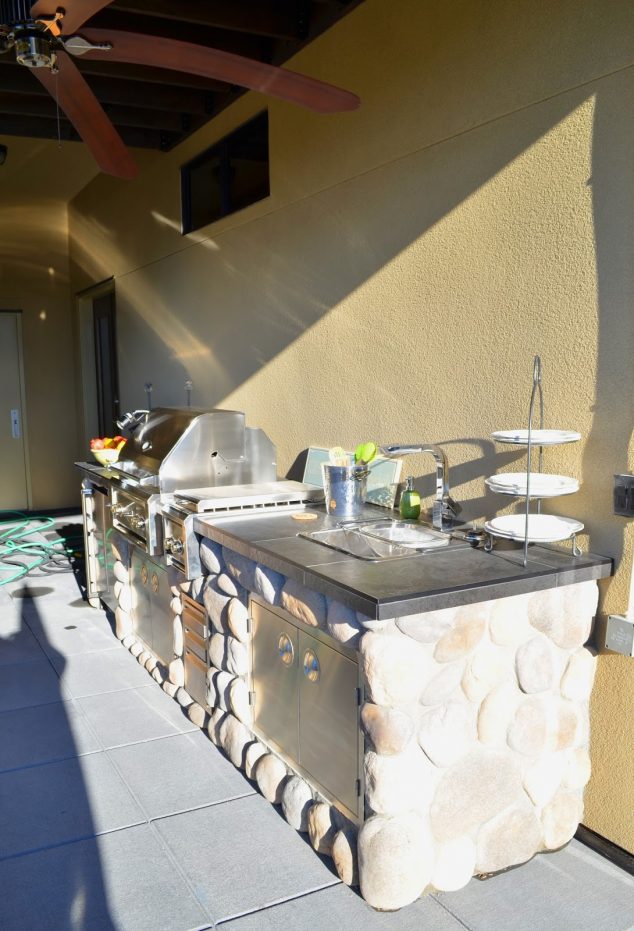 16. River rock fireplace;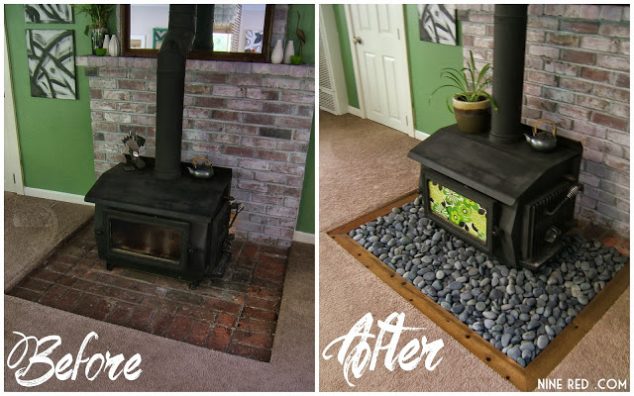 17. Outdoor decor with river stones;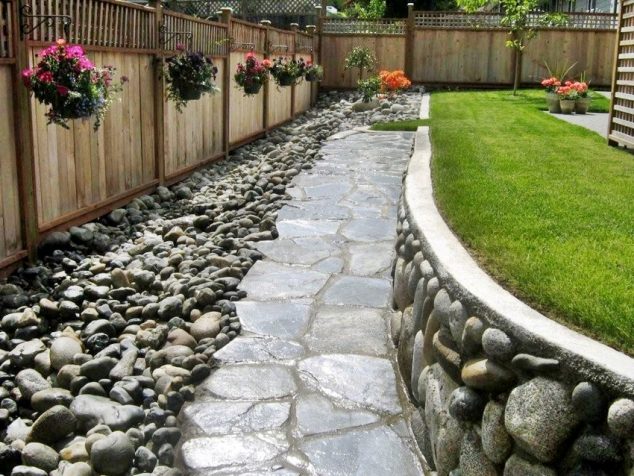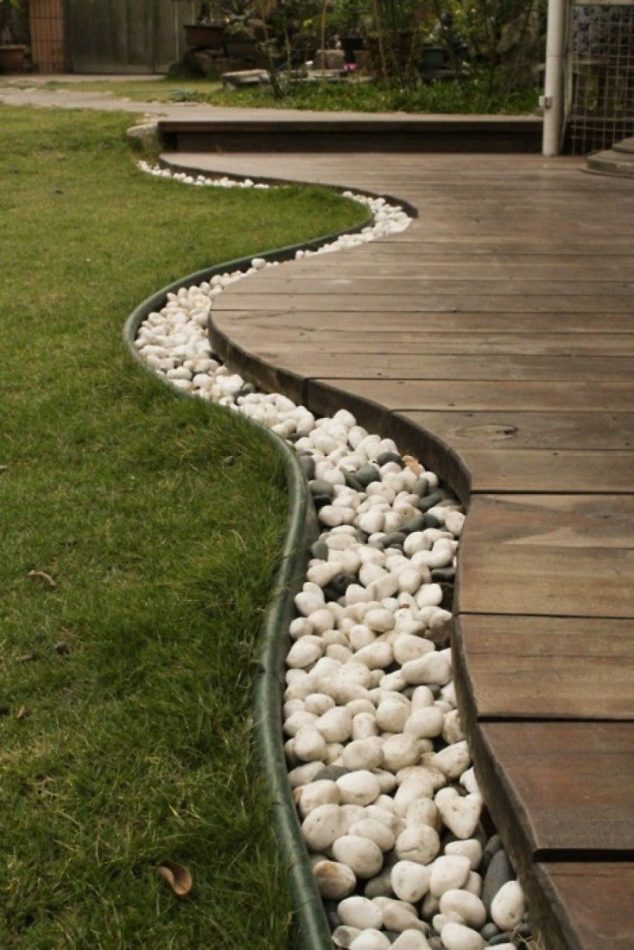 18. Kitchen island made with stones.