If you have a small space in the kitchen, you are more creative person. In such a small place we want to create something appealing and very nice for looking in. Hereinafter, i would like to take a look in 16 simple ideas for wall decoration in the small kitchen!
1.Add strawberries stickers on the kitchen wall and admire the decor.
This is the wall that every kitchen needs. Find motivation here.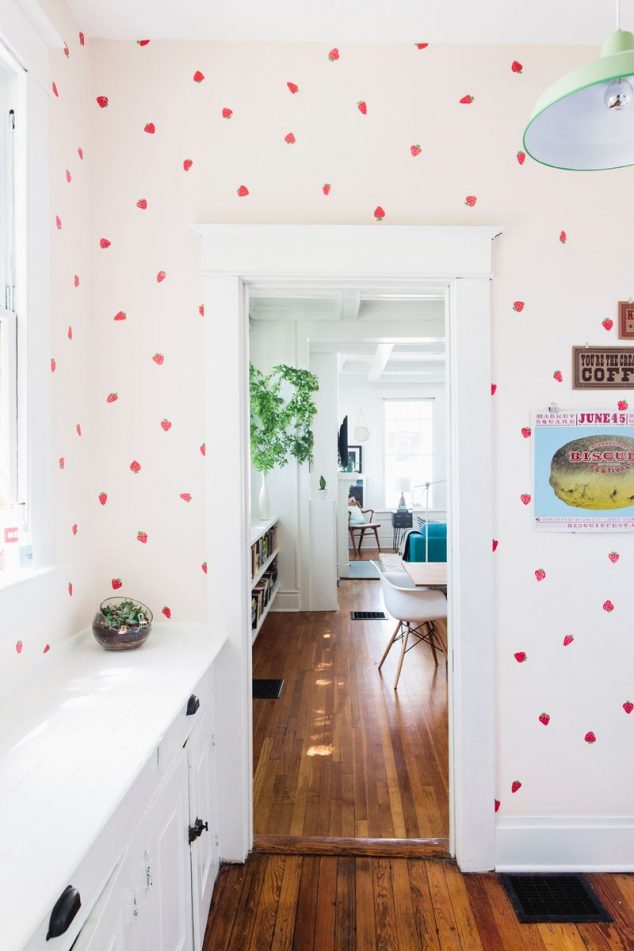 2. Organize kitchen knifes on the wall;
Nice organization in the kitchen. What's your opinion about this?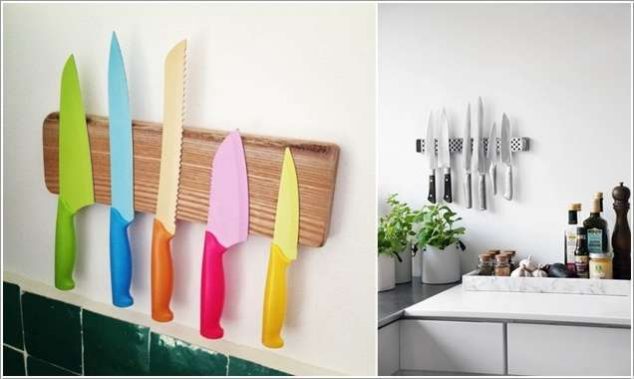 3. Make one of the walls in the kitchen, a media gallery wall.
Lovely gallery wall in the kitchen place. Inspire yourself.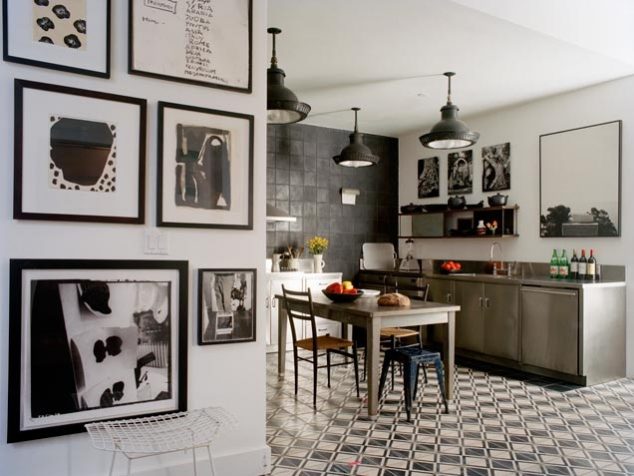 4. Add a picture in the kitchen and inspire yourself every day.
Add some interesting picture in the kitchen room.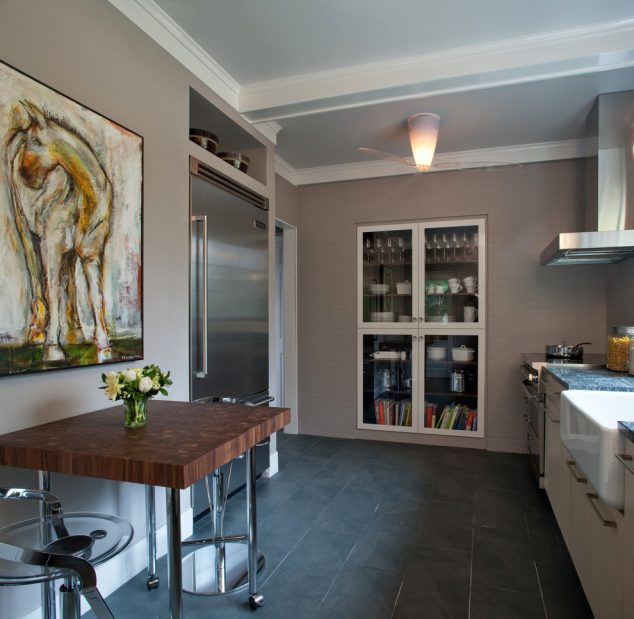 5. Organize the pans and kitchen utensils hanging from the ceiling.
Organize kitchen utensils and pans.
6. Add wooden shelves in the kitchen place.
Wooden shelves will save you space in the small kitchen.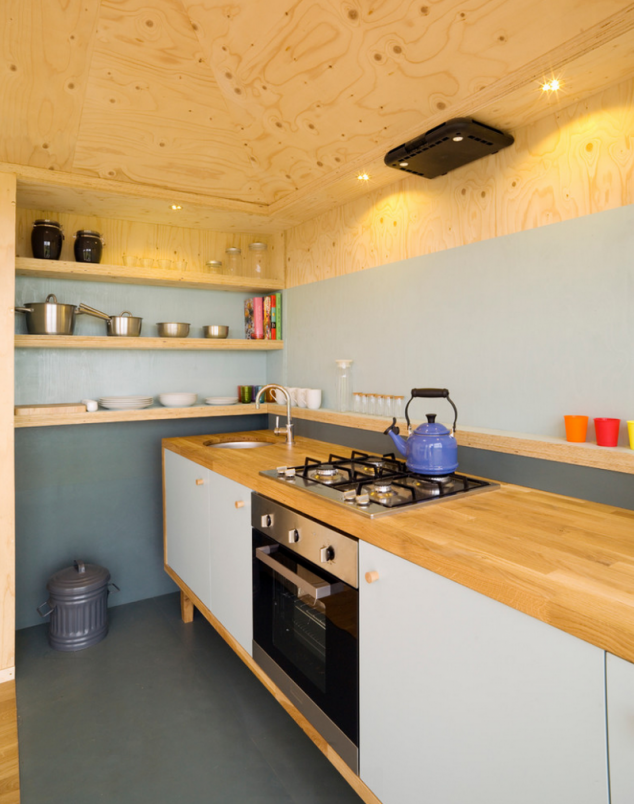 7. Do it yourself herb garden in the kitchen wall.
Mini herb indoor garden placed in the kitchen.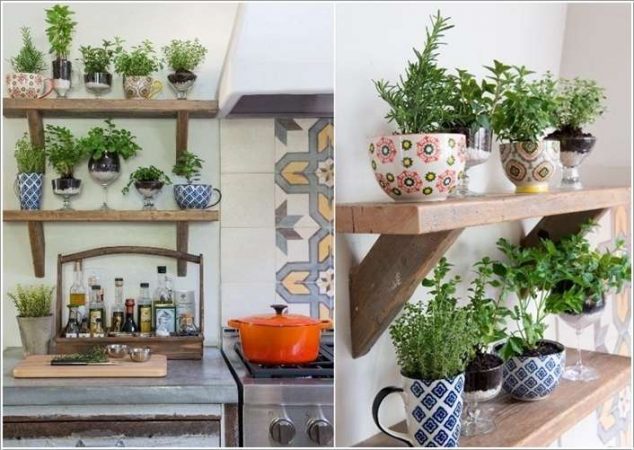 8. Add wallpaper on the kitchen wall.
Extra good looking wallpaper for kitchen wall.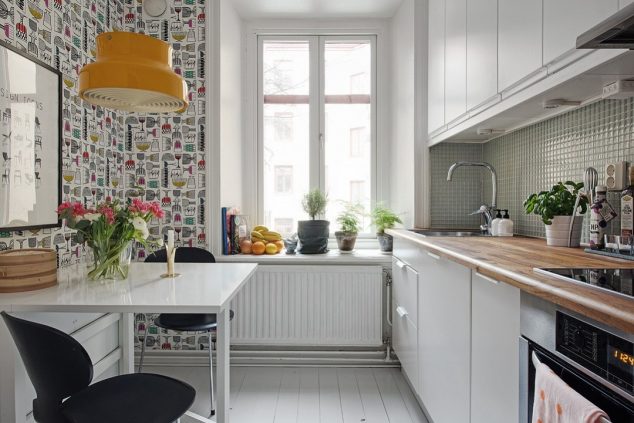 9. DIY kitchen o'clock by using old coffee cups and plate.
Easy kitchen o'clock that you could do it yourself.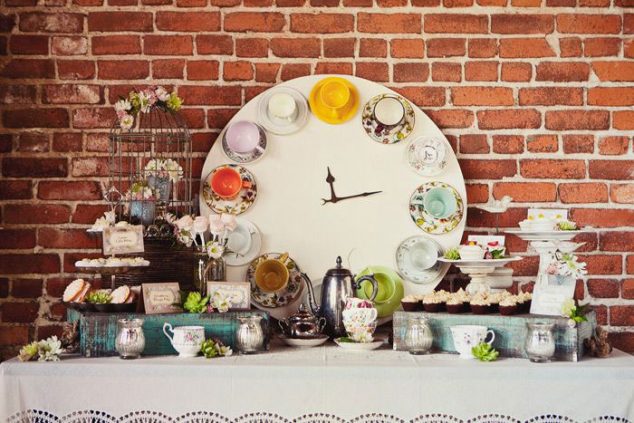 10. Use bricks for kitchen counter top.
Bricks are very nice for house walls.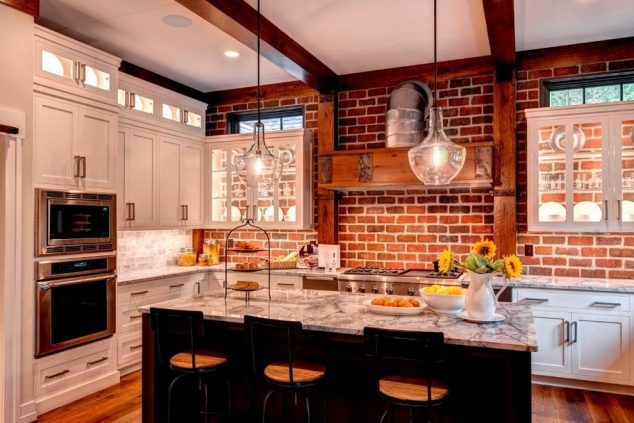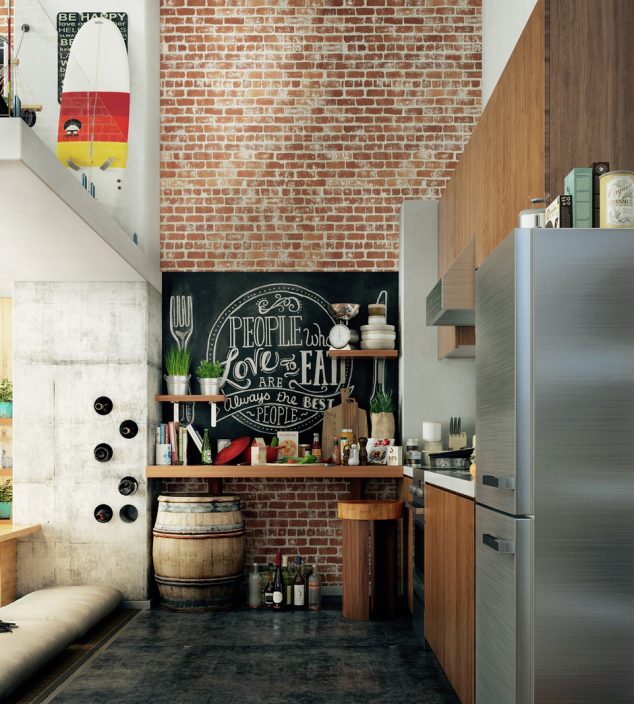 11. Use stickers for kitchen walls.
This is simple way for kitchen decoration.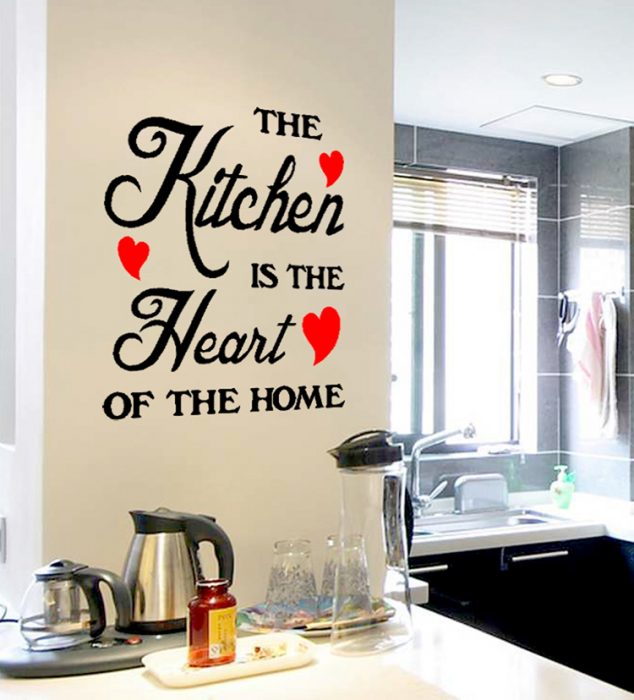 12. Reuse pasta colander for wall lighting in the kitchen.
Reuse the old colander that you don't need anymore, and bring light in the kitchen.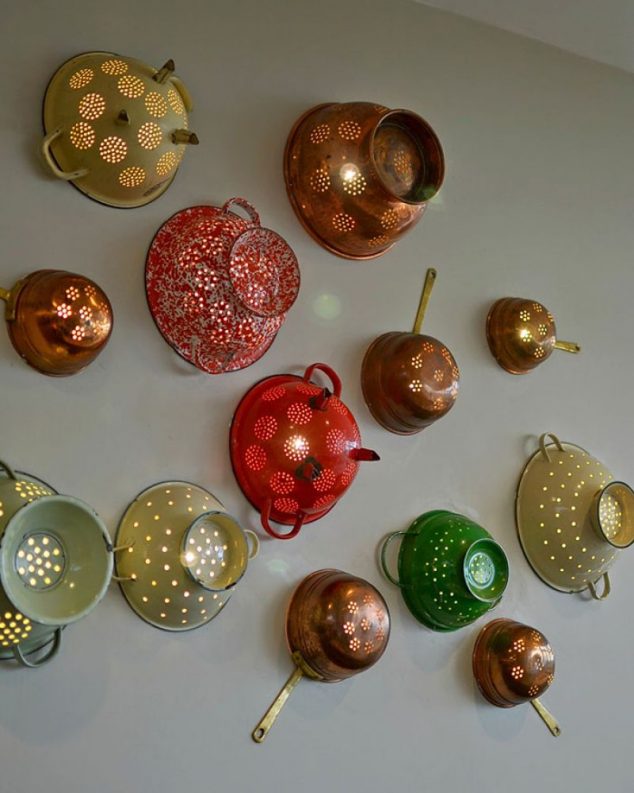 13. Decorative plates for the kitchen wall.
Use old plates for kitchen wall decor.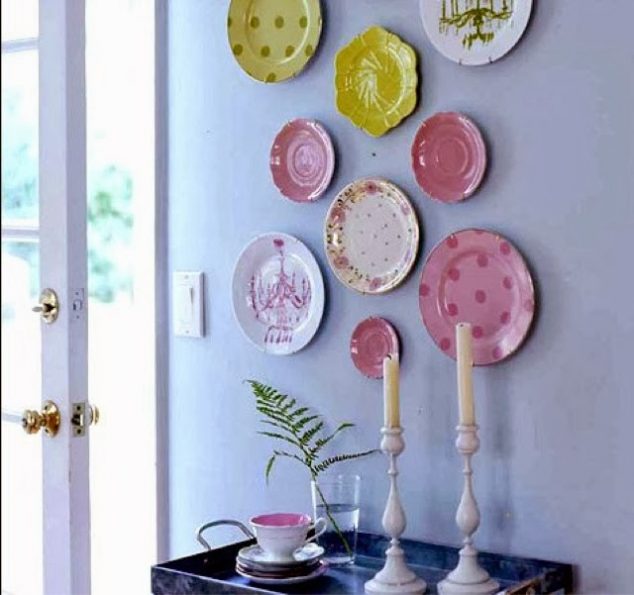 14. Built-in wall niches in the kitchen.
Built-ins are the best for the house decor in a simplicity way.
15. Reuse the old utensils for decorative romantic lights in the kitchen.
This crafts is for creative people. Thanks for following us, my lovely readers.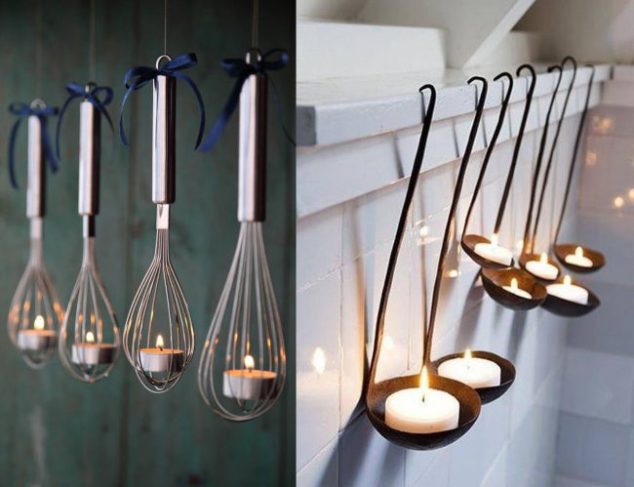 16. DIY spice rack for food storage in the kitchen.
I hope that you found some ideas for your kitchen walls. Have a nice rest of the day.