With a rustic home comes a rustic bathroom. We use bathrooms every day, so it is very important for them to feature the same style as the entire house and not contrasting it. Nowadays people more and more opt for modern bathrooms. Modern, does not means it cannot be in rustic style. All on the contrary, more and more people opt for this style when it comes for home decoration, because it offers an inexplicable warmth and uniqueness. Space is not a constraint anymore due to the creative solutions which can make even the smallest space look neat and beautiful.
The objective and the basics of the rustic style is to include all the main features which are, first of all, natural materials like stone and wood, and also calm furniture. Rustic style combines with industrial, minimalist and traditional style, so the accessories and appliances are usually chosen according to this correlation. The rustic style would make the bathing experience sensational and relaxing, and will fill with originality the entire look of your home. Check these 16 extraordinary rustic bathroom design ideas. Enjoy!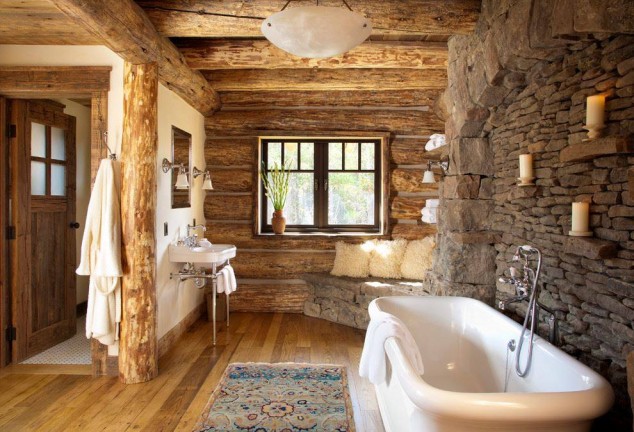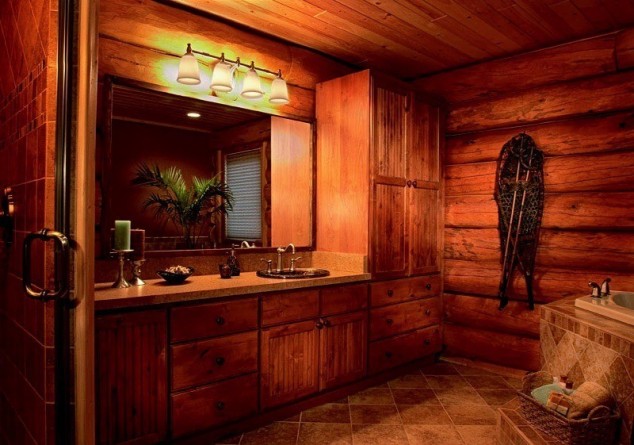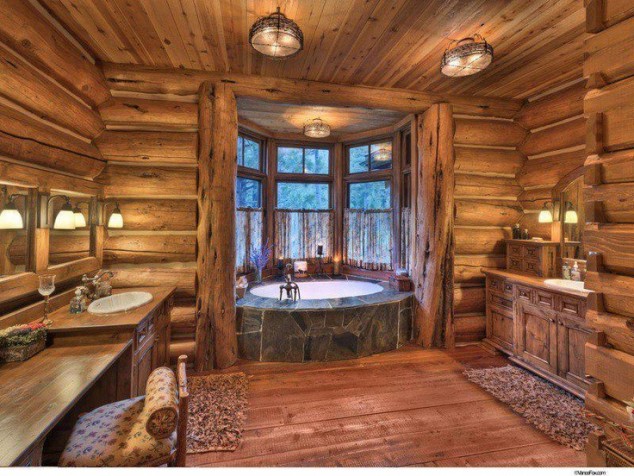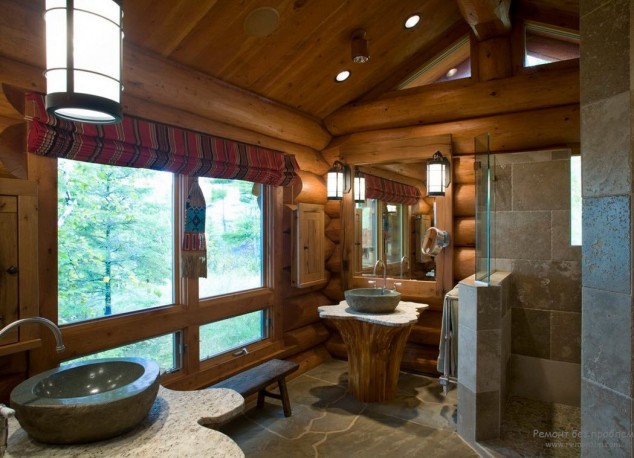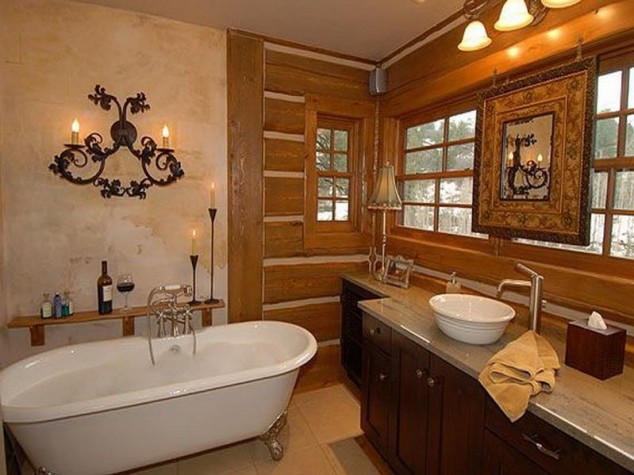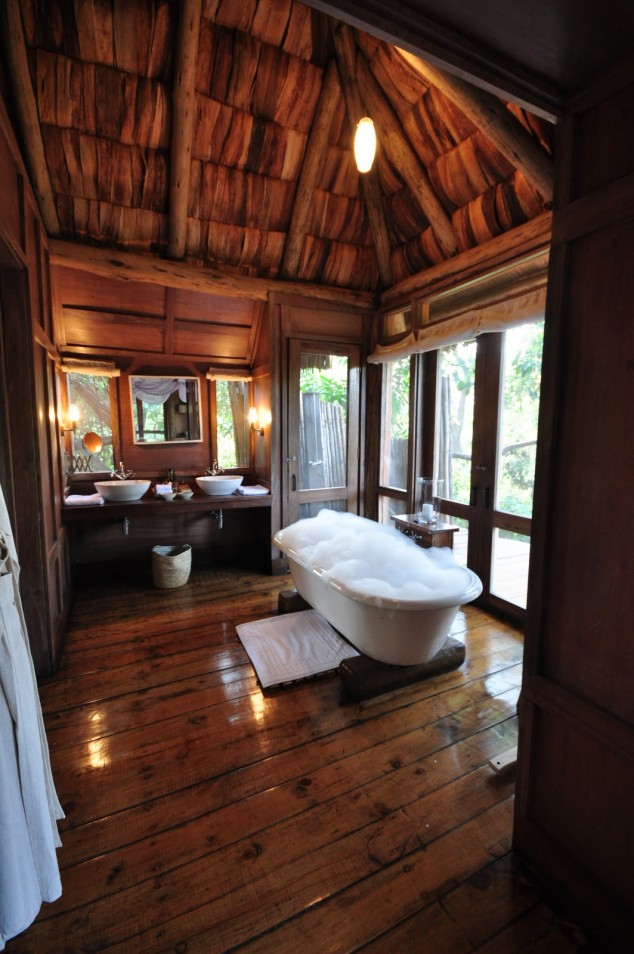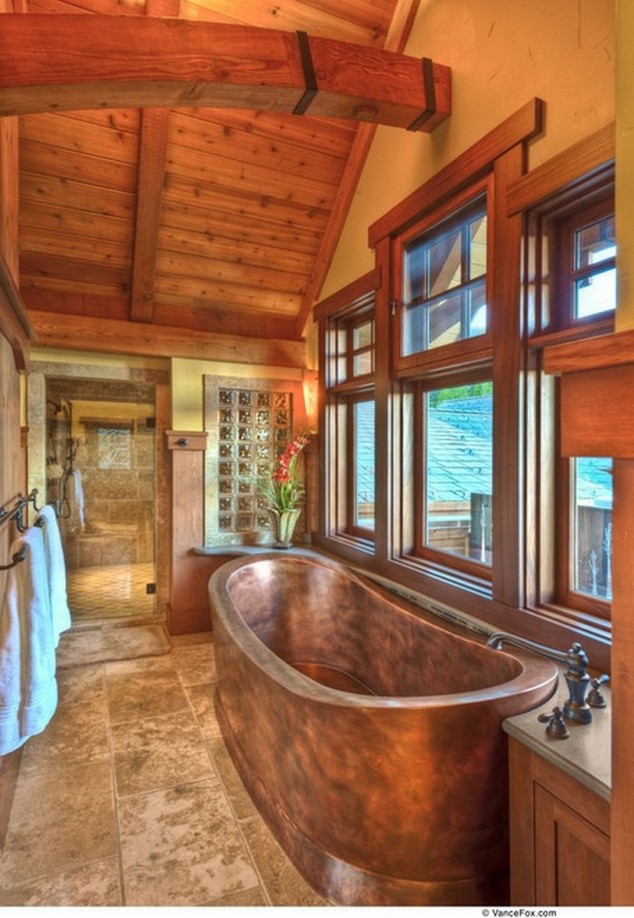 These bathrooms use the modern rustic appeal and use wood, stones and all natural materials to create a pleasant ambiance, a romantic atmosphere and a place for absolute enjoyment and relaxation. They represent actually a really cozy space where you can enjoy a bath with lots of foam and feel closer to nature. Natural wood and stone floors are the most widely used idea here, and rough wood furniture is the focal point. This is considered to be the base, and with this base it is easier to add the other details and some pretty touches according to it, as it is the copper freestanding tub or chimney bricks on the one side, or some elements that are made out of more modern materials, like it is the concrete countertop, ceramic tiles etc. on the other side. This way you will blend the rustic style with the elegance they provide.