We all know that when it comes for clothes it can be very challenging to find enough storage space for all the clothes, shoes, bags and the other smaller garments. The ordinary closets can store only part of your clothes, maybe the ones for one season only, but here is the question what to do with the rest of them. We all want to keep our home free of clutter and mess, and that is why we should take care about our clothes. If we have enough rooms in the house we can even transform one of them into our walk in closet where we can store all our clothes. And what a better idea than having one modern walk in closet for her and one for him. Not everybody has the conditions to do this, but however everyone can take a look at these 16 modern and stylish his and hers walk in closets.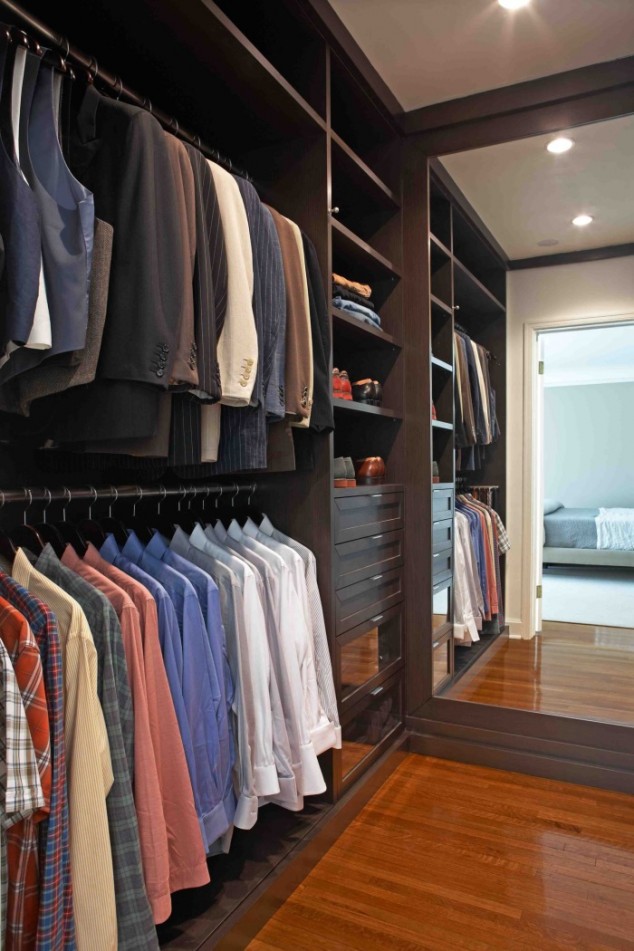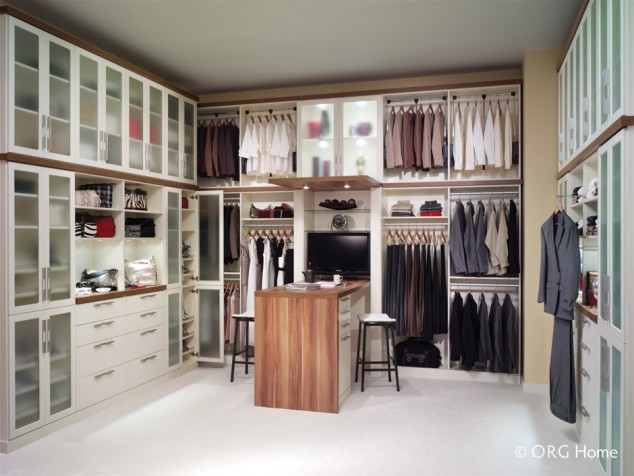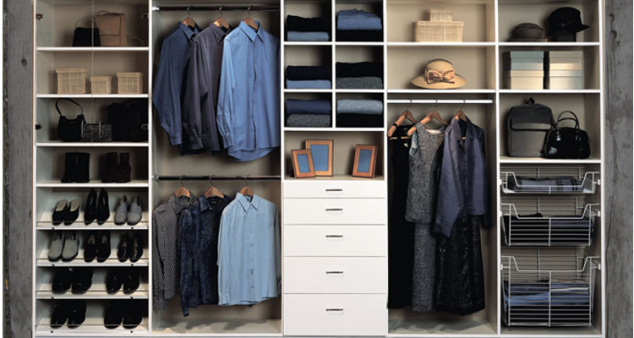 Creating a private zone which accommodates all your clothes and accessories is desirable to keep your home free of clutter and mess. You can keep your clothes and your home well organized and separated so that everyone knows where to find everything he needs in no time. Having a closet where to store his clothes is very convenient. An open shelving unit can be used to store the folded sweaters, or shoes and the drawers can be used for organizing the underwear, the belts, or the ties. For the costumes and shirts, install hanging rods, so that everything will be well organized, neat and clean and easy to find.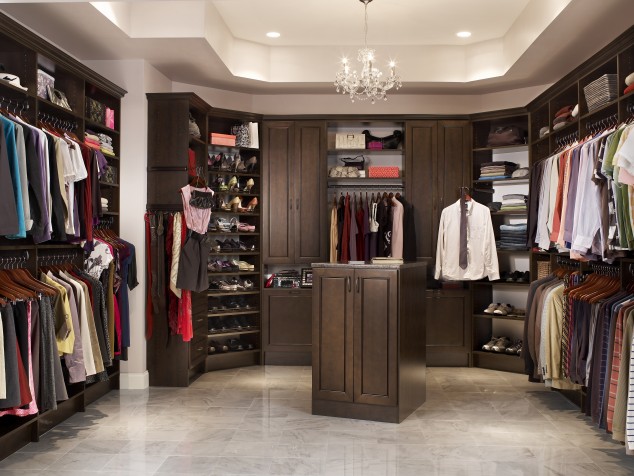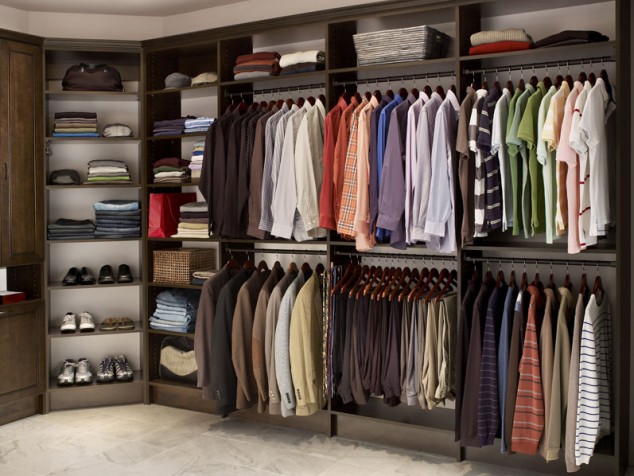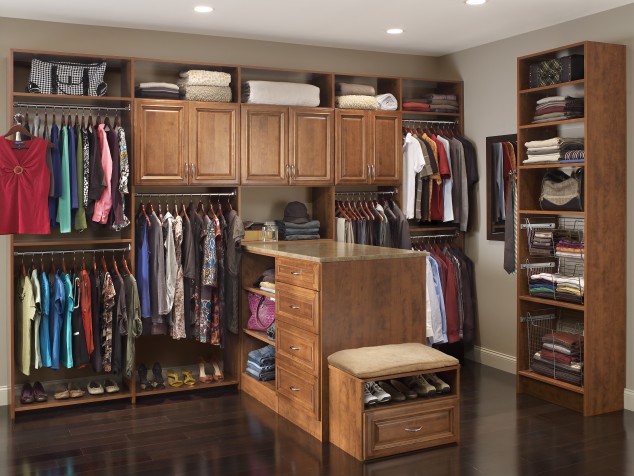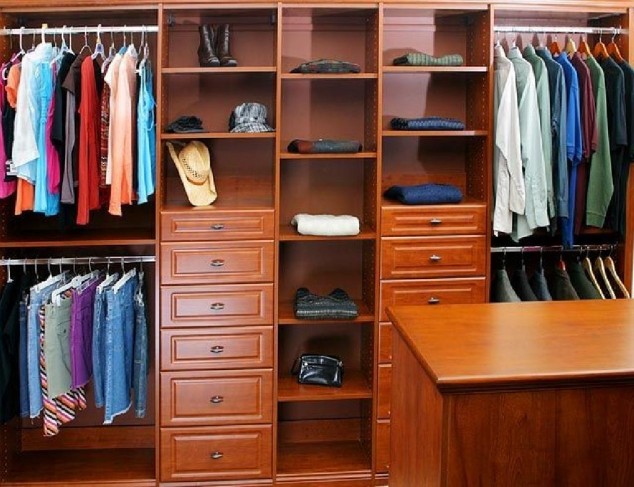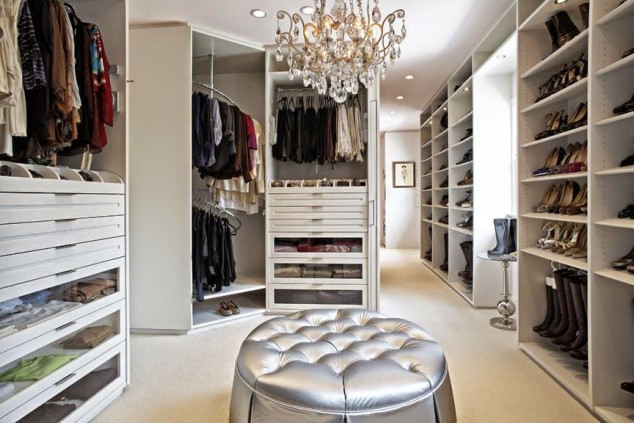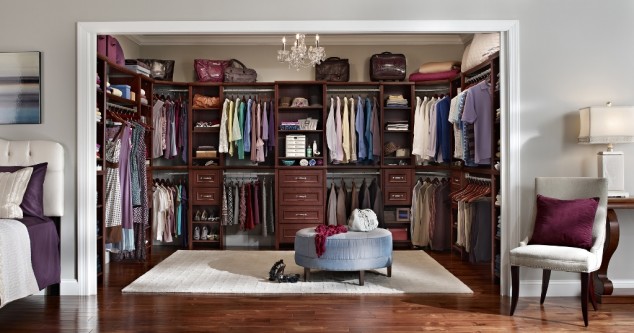 When it comes to women walk in closets, you can organize it similarly and put the bags, shoes and high heels on the open shelves, the drawers can be used for the underwear, the jewelry, or even for the scarves, and the costumes and the coats, skirts and dresses can be hanged on a hanging rod. If you could spare a room for a closet, the better, but it is quite possible when you lack space, to arrange a closet in a niche in the wall.