In this contemporary way of living is really rare to see kids playing outside. They spend the day indoor, front of their iPhone, iPad or computer. For the parents is very hard to take their child outside and to force them to play outside. That's the real situation in this contemporary society. Parents must be calm and creative to find a solution for this problem. With these perfect ideas we hope that we will help you. Take a look in 15 DIY ideas how to transform your backyard in a playground for your kids!
1. Outdoor kid's kitchen;
Make adorable kitchen for your little kids. Today, little girls and boys wants to play in an outdoor kitchen like these ones. The material that you will be needed are old tree stump, pallet, some old kitchen stuff and old kitchen equipment that you don't need anymore. Take a glimpse and find inspiration! Do it yourself!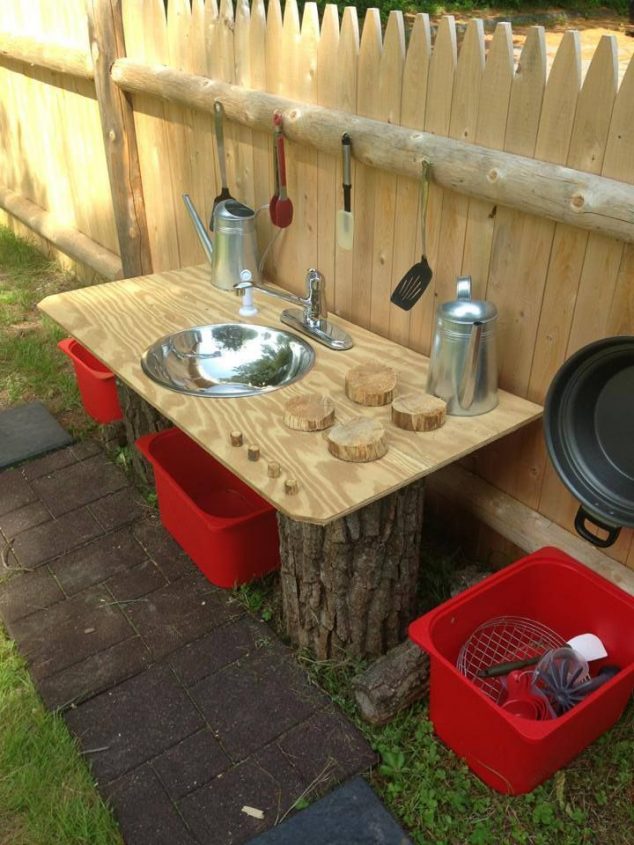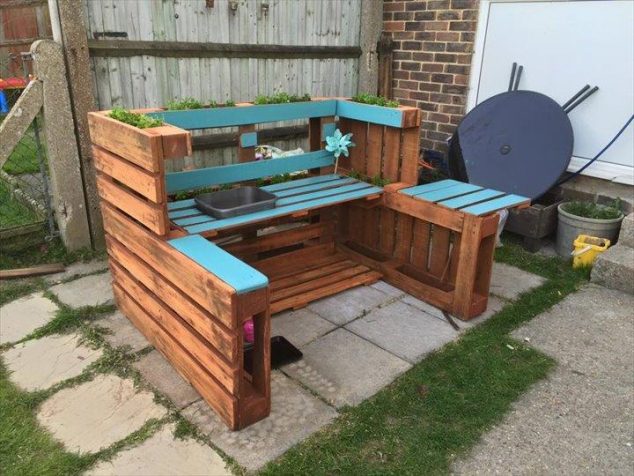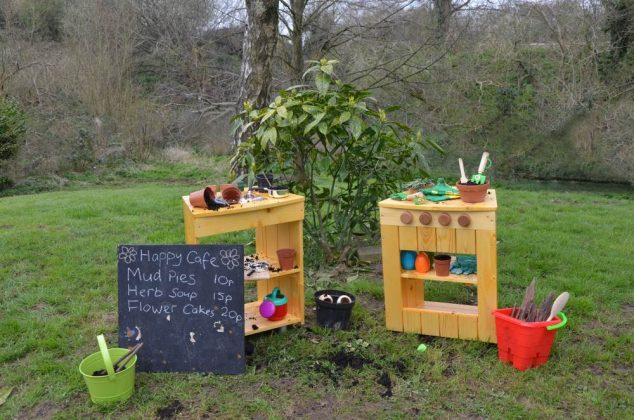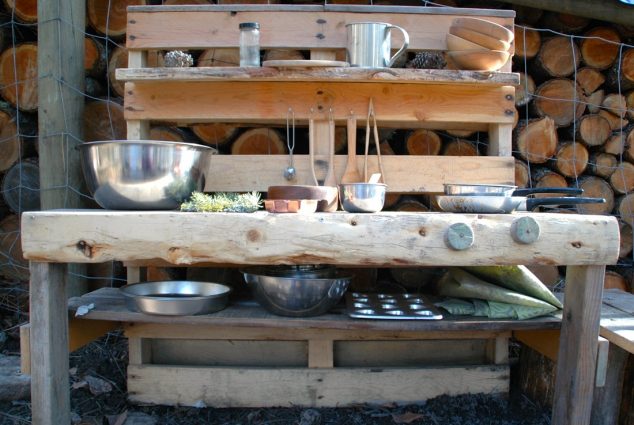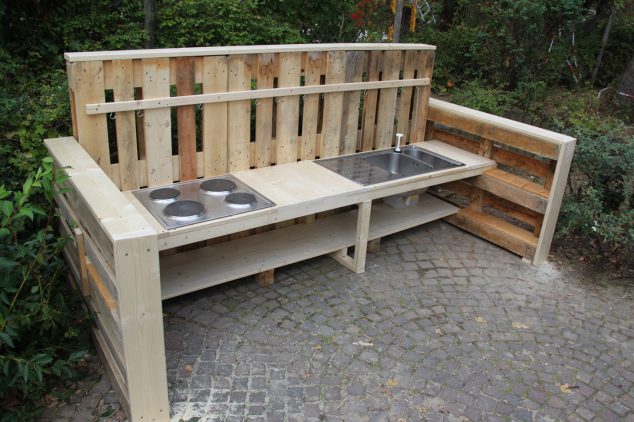 2. Sand table and water table DIY;
With this DIY great thing your kids will have a perfect and clean table. Your garden will be clean and also your little kid. Their clothes will be clean and you will be calm. Take a look and find inspiration in the following images. Share this perfect ideas with your friends and colleagues.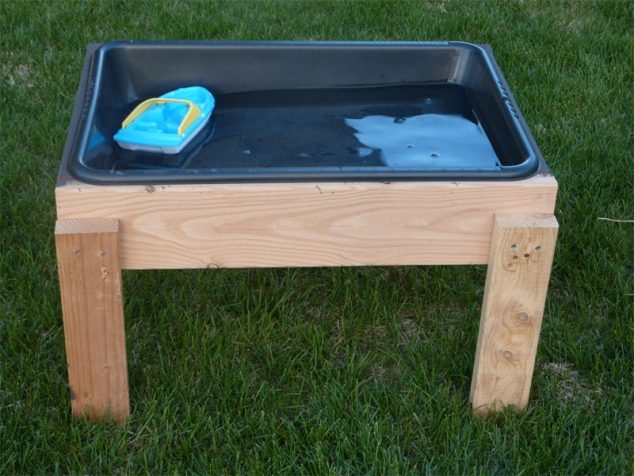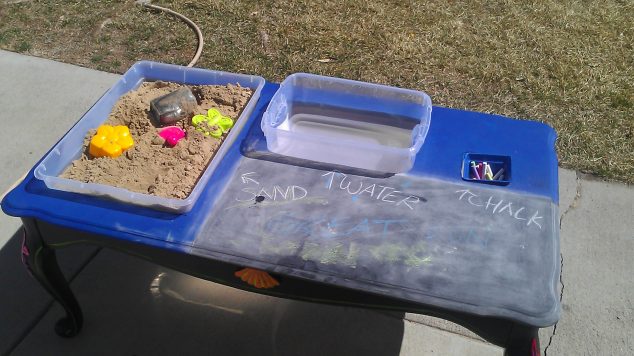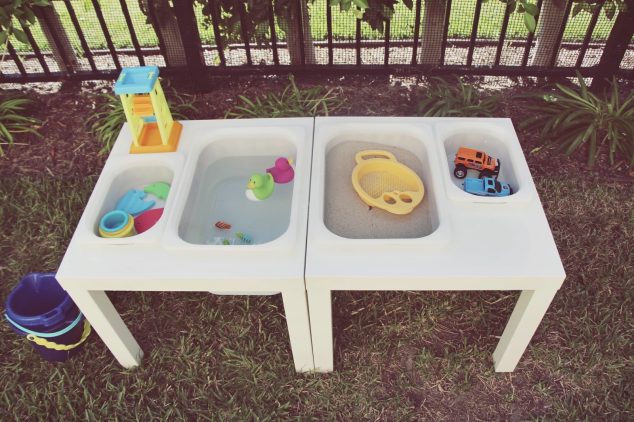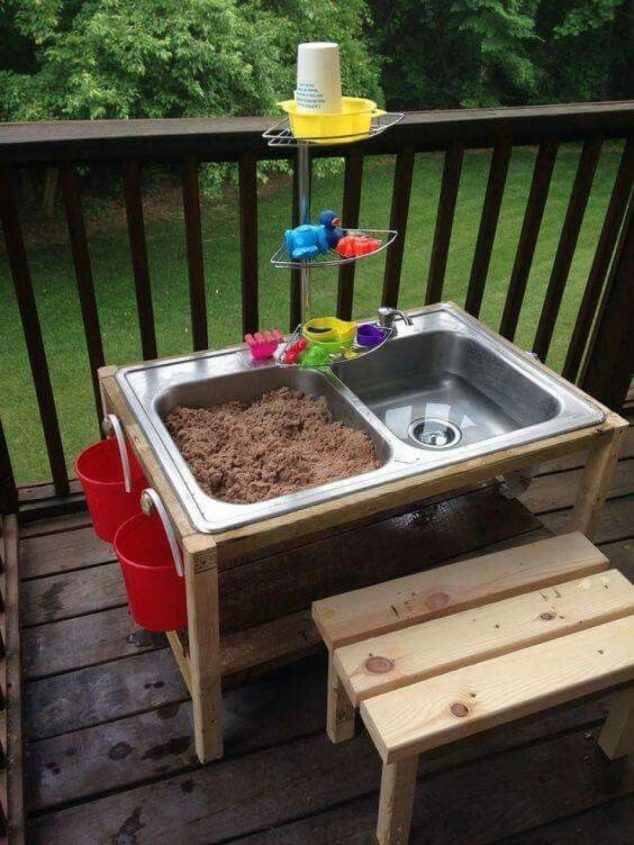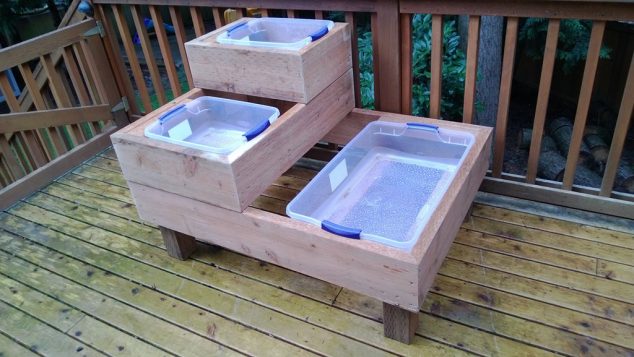 3. Kid's swing seat;
What a great fun for your little sweethearts. They could have a great time on this interesting DIY swing chairs. You could reuse some old tire and to transform it into swing, old rocking chair transformed into swing seat and many other ideas just for your little treasures. Find time for this perfect creation. Take a look!