Hey everyone! Did you know that you can do so many useful things from glass-bottles? Why to throw them, when they might be recycled in so many ways? With a little bit of creativity they can be transformed into interesting items.
Fantastic Viewpoint have prepared for you a few ways  how to make from them an amazing vase, a candle holders, bottle lamp, a jewelry stand, planters, a candle shelter and many other things. You can make something out of nothing without anyone else to help you and you will feel satisfied when you see the effect. It is fun, simple, and don't cost a lot. Do not waste your time and start today. So if you wonder how to use your free time, here a few ideas how to use your creative energy!
Halloween Wine Bottles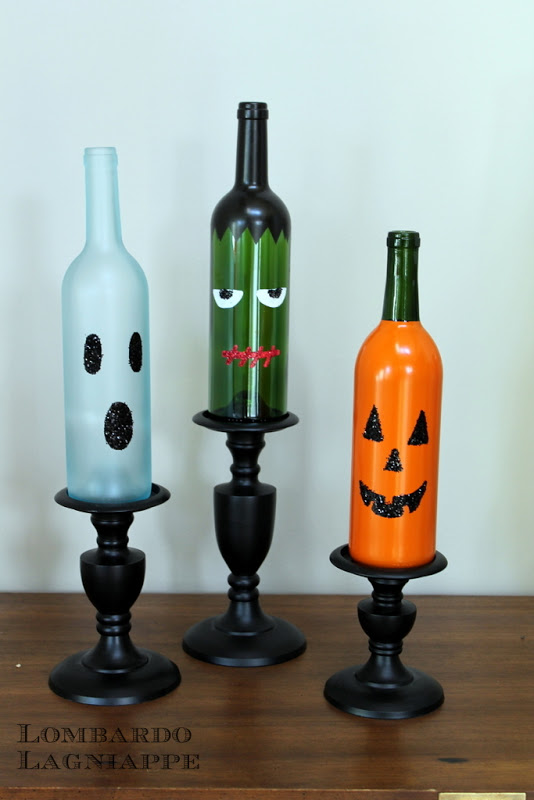 This bottles are perfect for Halloween decorations and there are really easy to make. You can decorate them in many different ways, depend on what design you  want.
 Candy Corn Wine Bottles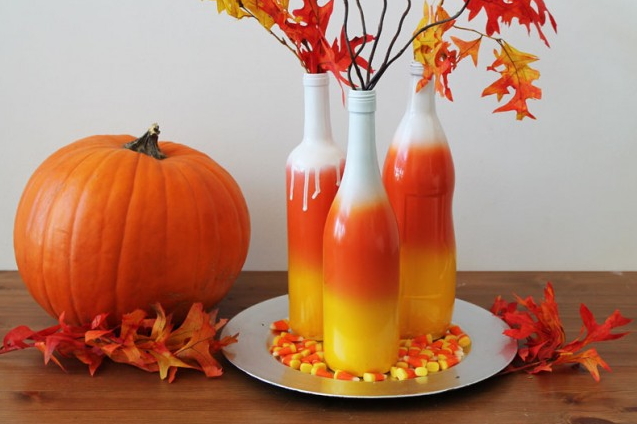 Another amazing idea how to decorate your home for Halloween.
Wine Bottle Vases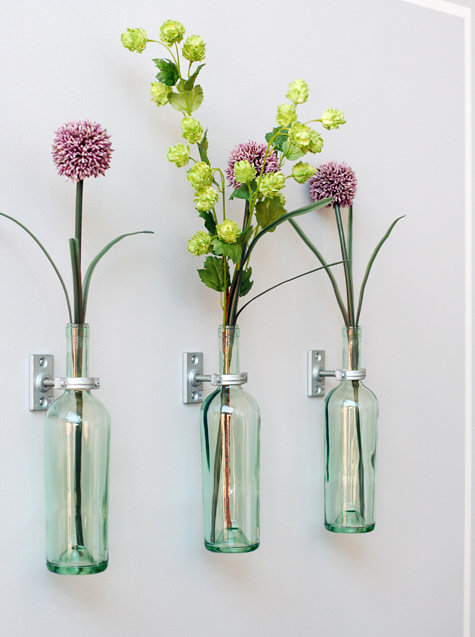 I love this wine bottle vases because they are unique, inexpensive and dynamic.
Bud Vases
This bottles would look great on your table in the living room.
Wine Bottle Candle holders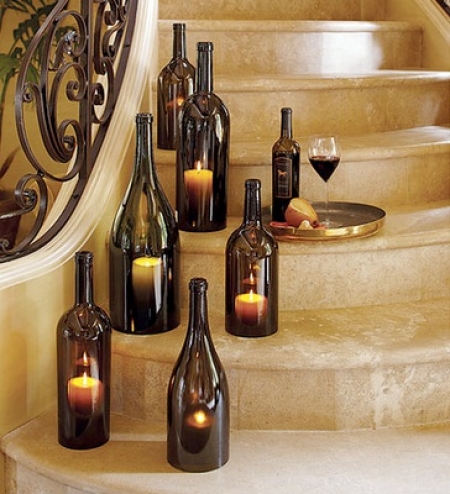 This candle holders would look great for some celebration. I think they are awesome.
Bottle Lamp
No need of throwing money on expensive lamps, just try to make this bottle lamp, and you will save a lot of money.
Turn Plastic Bottles into Magnolia Brooches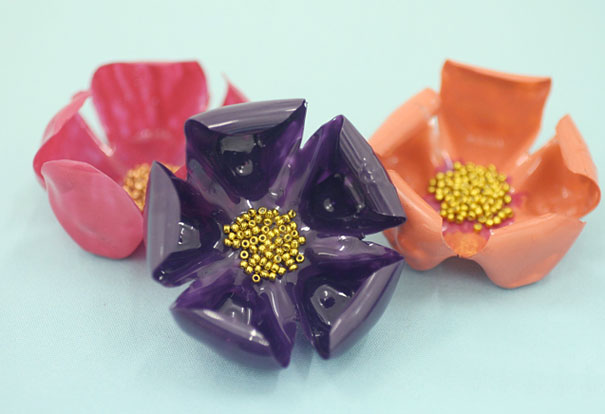 Did you can imagine that these beautiful brooches are made from plastic bottles? They are really easy to make, and do not take a lot of your time.
Recycled Soda Bottle Jewelry Stand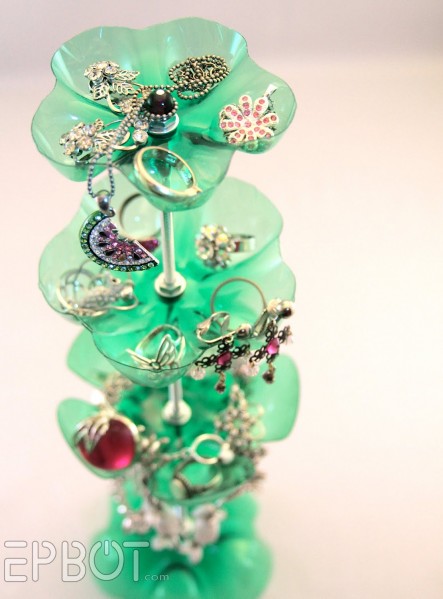 If you have a lot of jewelry, this soda bottle jewelry stаnd is a perfect idea how to store your jewelry.
Desktop Planters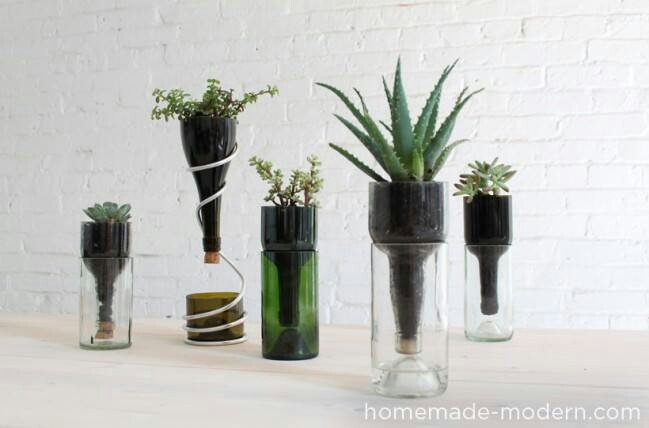 Try to create these pots that are very useful, and decorate your garden with them. Trust me, you will save a lot of money.
Bottle Taper Candle Holders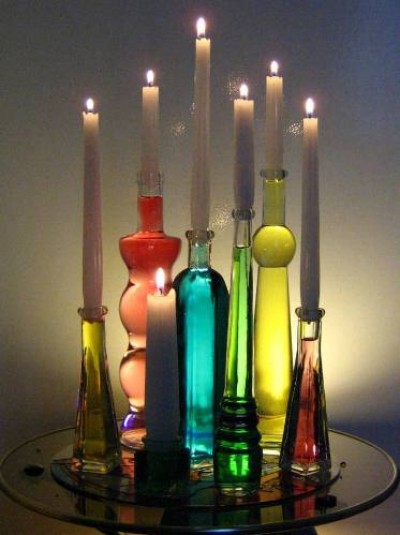 I love these candle holders, because they are very colorful and interesting.
Wine Bottle Table Numbers


You will not believe, but these ornaments are made from bottles. I believe that you can't wait to try this!
Glass bottle hanging garden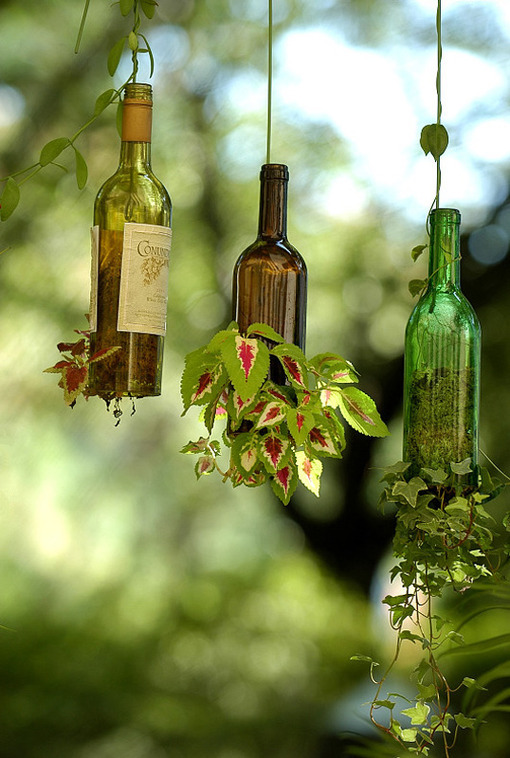 This pots are very inexpensive and useful, and they will look amazing in the garden.