Storage is always important in a small space, and nowhere is that more true than in the bathroom. There are many things that have their place in this little room. And sometimes when we have limited space we have to improvise and come up with some creative ideas for storing those many little odds and ends like makeup, razors, hairbrushes, toilet paper etc., that you just have to have nowhere else, but in the bathroom. If the clutter in your bathroom is getting a little out of control, it might be time to check out these 15 amazing and smart storage ideas that will help you declutter the bathroom and will bring a little creativity and uniqueness in your life.
Hang some wooden boxes on the walls on a metal rack and store in them everything that cannot fit in the cabinets, as are the towels the toiletries etc.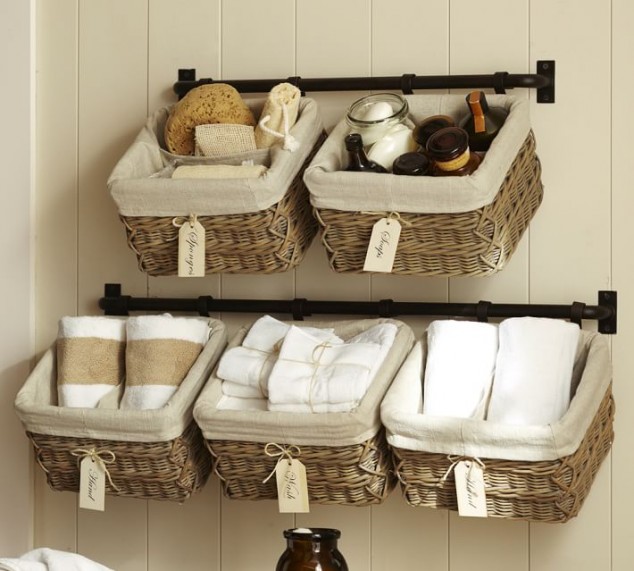 This is pretty amazing space saving idea for the bathroom. You have a mirror and a storage space in one.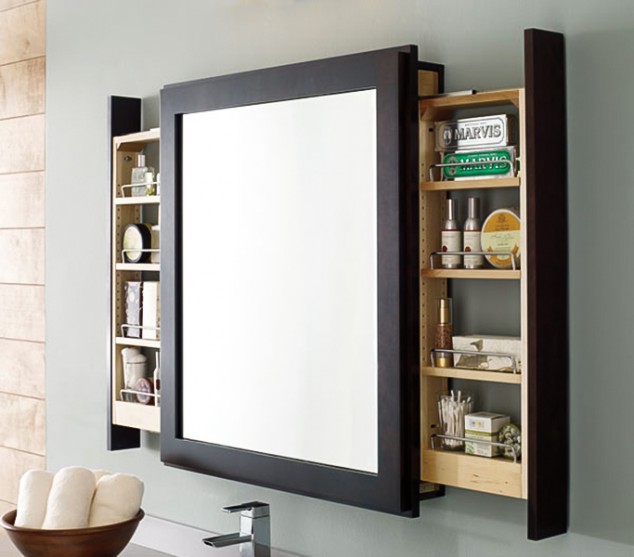 The wooden shelves are always a great idea if you want to optimize the space in the bathroom. As they are mounted on the walls they do not take too much space and are also pretty easy to be made.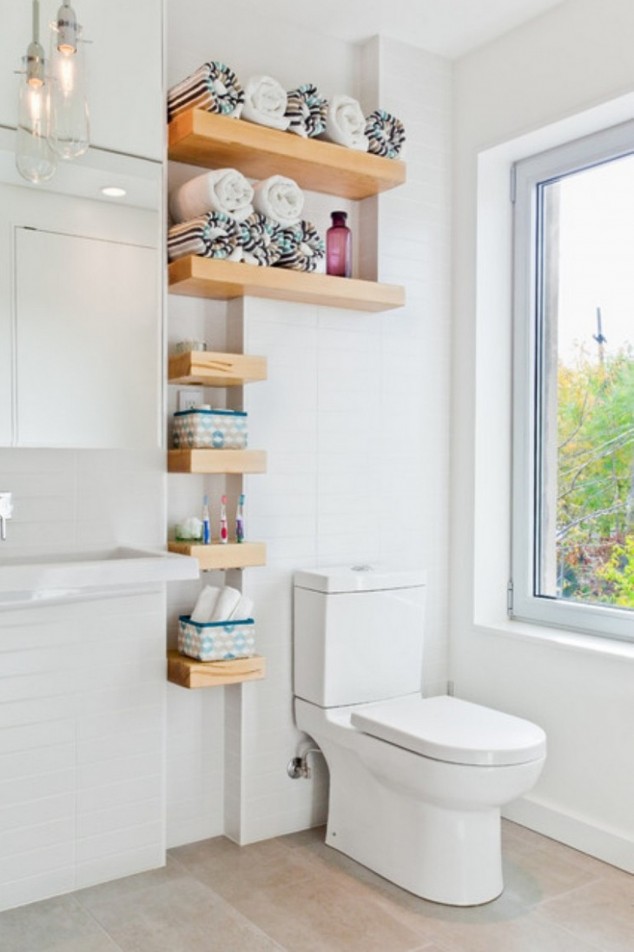 Using the old wooden ladder is also an option for storing items, towels, toiletries, and everything you need in the bathroom. It fits well in one corner and does not take up excessive space.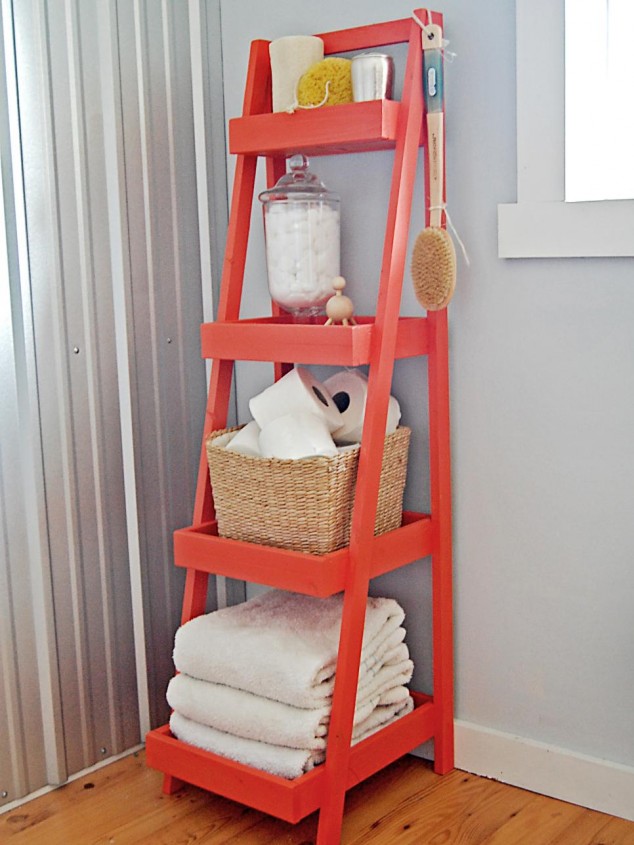 Wooden crates used as shelves in the bathroom give it that vintage look and can store a decent amount of products.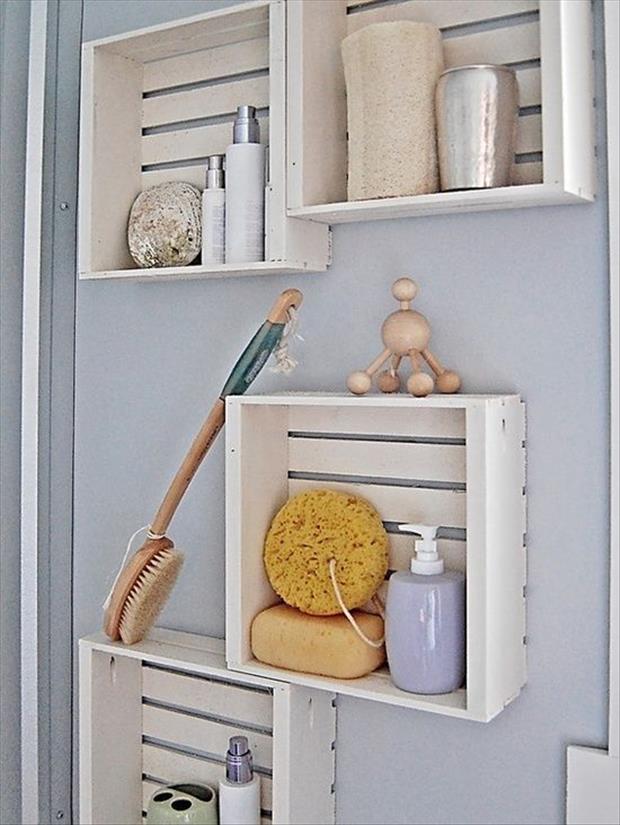 This shelving unit is so much suitable for a small bathroom because it does not spend too much space. It is small but high.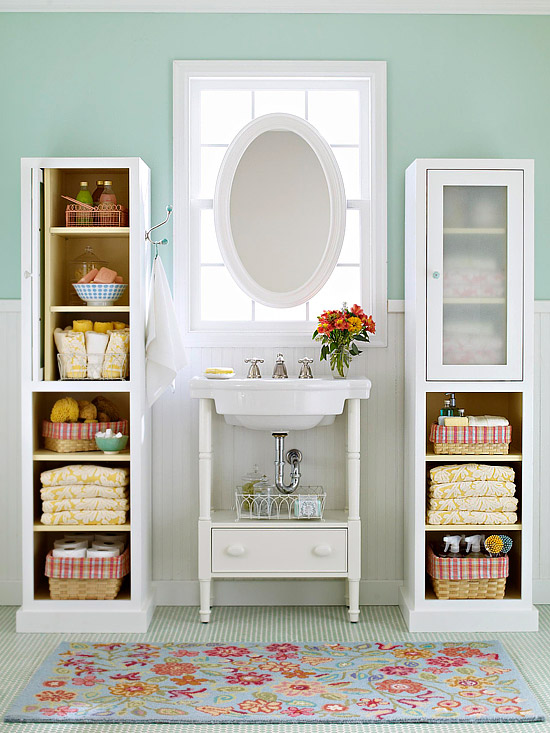 Use small boxes and mark them accordingly what kind of products you keep in each of them. This way everyone in the bathroom will find easily what they need.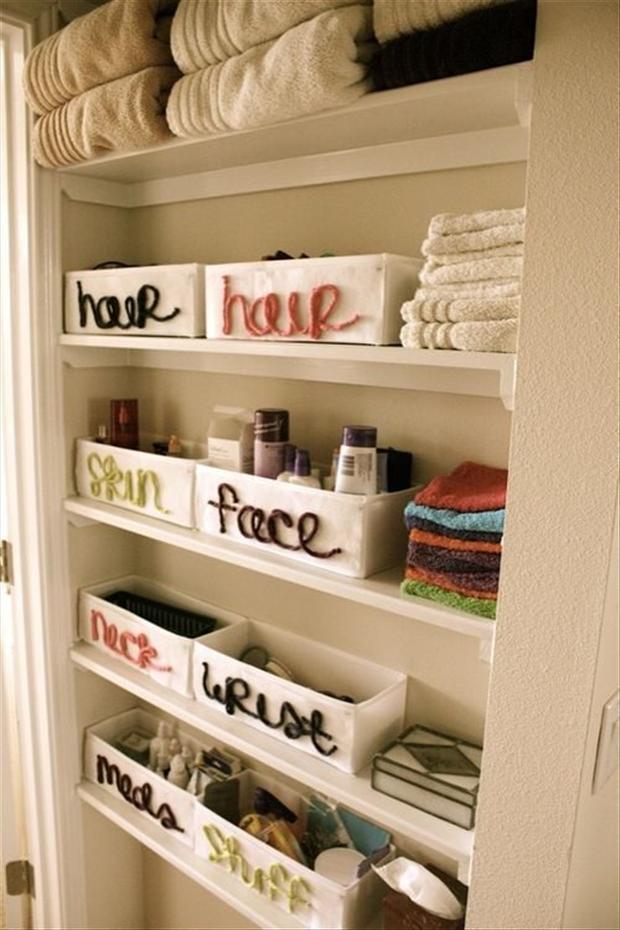 The mason jars can be also a great storage solution for the cotton balls.
An old frame can also be a nice and decorative storage solution for the bathroom.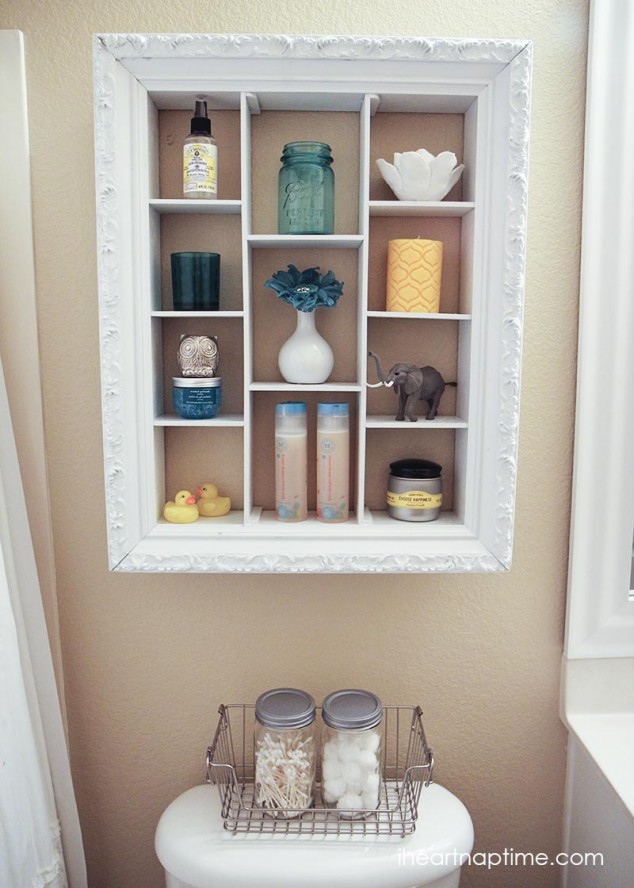 Keep the drawers organized with some separating plastic boxes in them.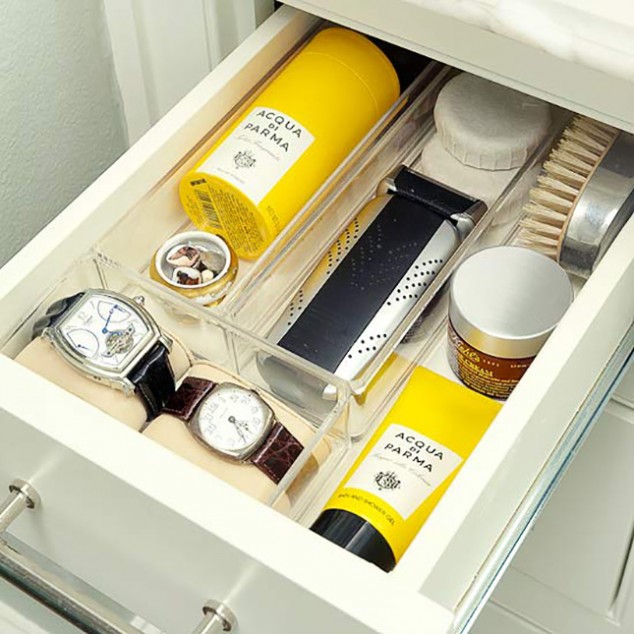 The space under the sink in the bathroom can also be used for storing things. This way they will be hidden and accessible every time they are needed.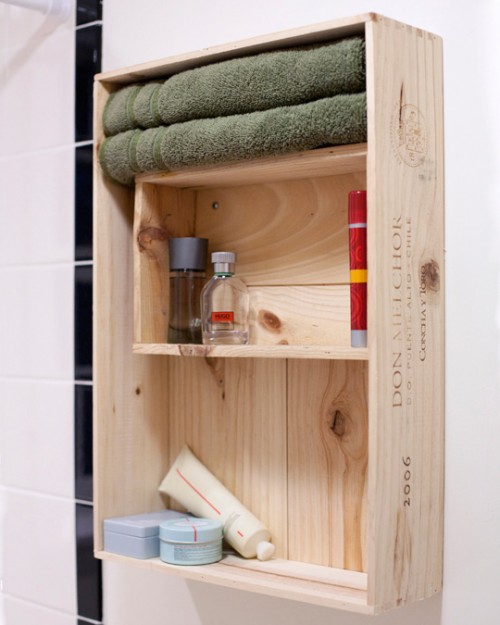 The tin can mustn't go to the garbage. It can be used for storing the makeup brushes, tooth brushes or something else in the bathroom. Just decorate it and you will get a nice and very unique storage item.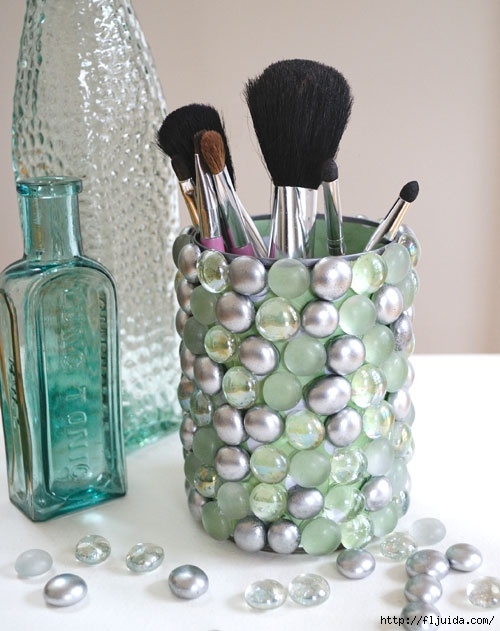 This floating shelves hanging on a rope are very unique, and give that rustic look to the bathroom.