If you want to have a graceful outdoor place room where you could rest and spend quality time, try with this decor. In this post we offer you DIY ideas for quick and easy decorations. Inspirational ideas for hand made decorations of concrete and wooden material. Find inspiration in hereinafter 14 DIY decorative elements for graceful outdoor place.
Follow us and share this idea with your friends and colleagues!
1. DIY Concrete Decorative Elements;
Now, you could made concrete hearts, concrete candles, vases, leave or pots. You could whatever you made of concrete. You could have concrete garden art just for yourself and you family. Just you need a material and a little creativity. It will took you just few hours. Make your garden attractive and appealing for your guests. In the summer you could have a hand made cooler for refreshing drinks made of concrete. You could put ice in it and to have cold drinks in your outdoor place. The idea is already here, we have found it just for you. Take a look and inspire yourself!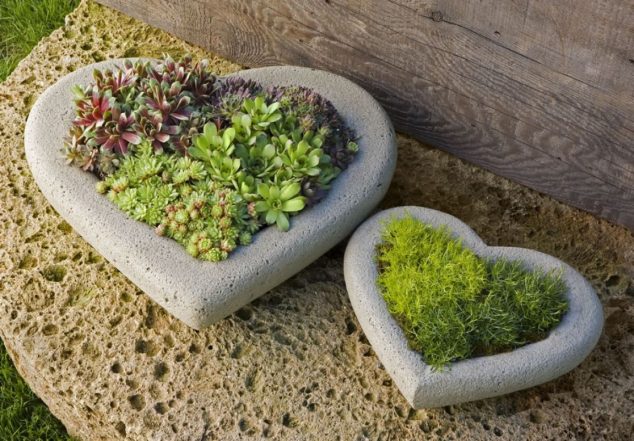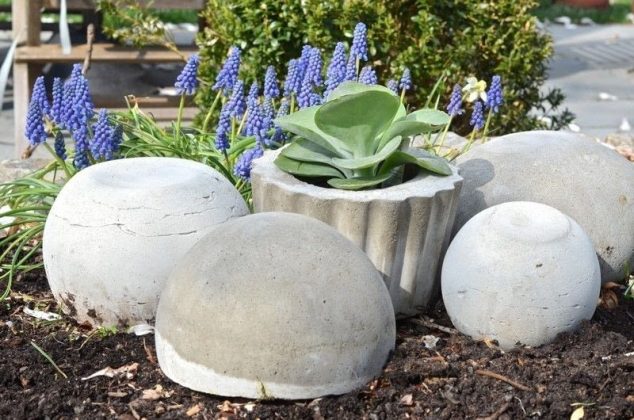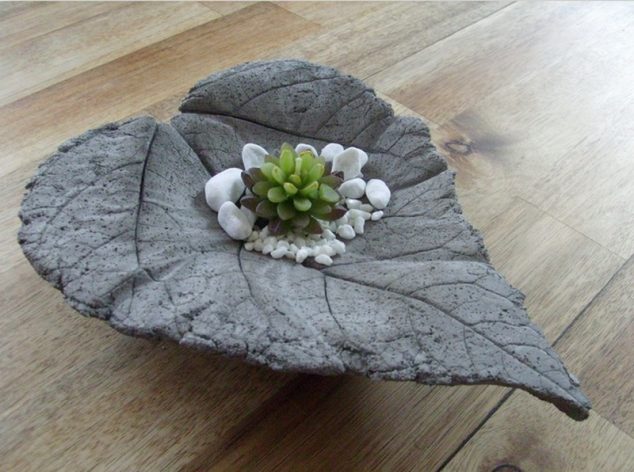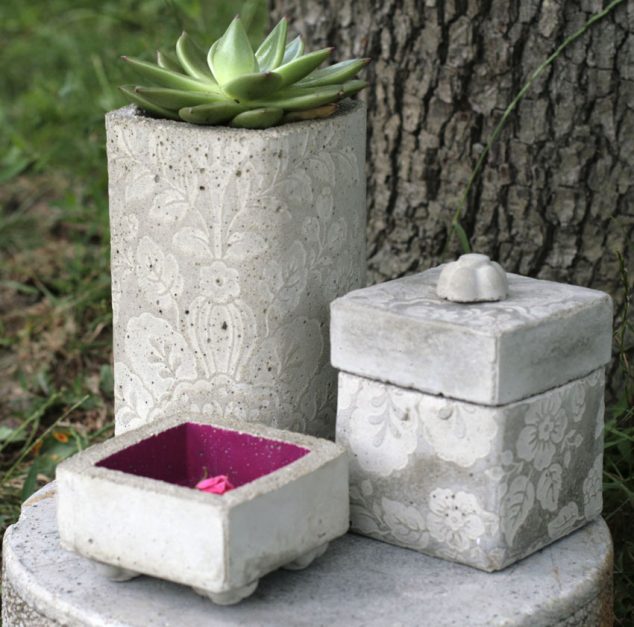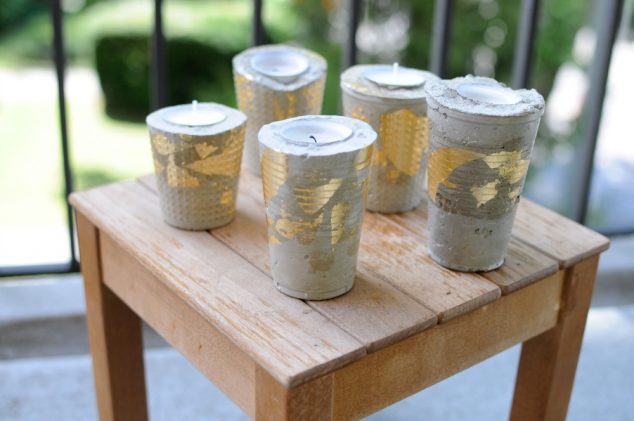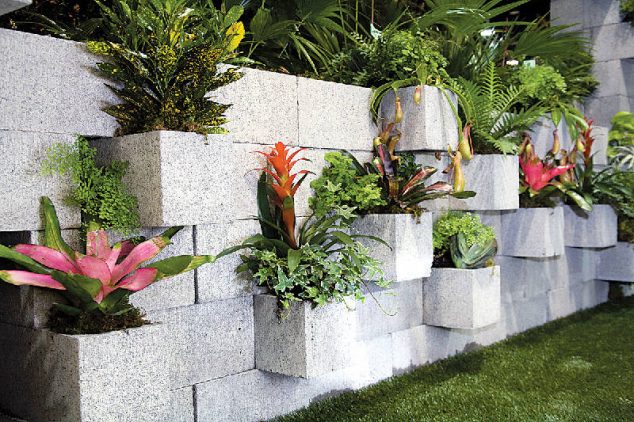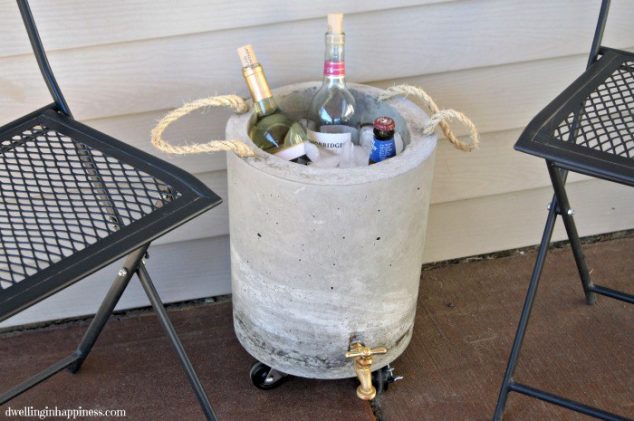 2. Wooden hand-made decorations for outdoor;
You could have a spectacular garden with wooden decorations. Wooden postman, wooden fishing man, wooden cars, wooden hearts, signs for wishing welcome, wooden swing with wooden man and many other hand made creations. Create a perfect place for having fun with your kids. Spend more time with your kids and they will be grateful to you for that. And now, find inspiration in this images, include your family members and start with this project. Take a glimpse!