Paper DIY crafts can be very cute, creative and they have a very special attractiveness and hidden beauty. That is why they can always find a way to our hearts even if we are not huge fans of DIY projects. They look like very simple, but very creative form and use of the ordinary paper and hide a lot of hours of hard work into creating the perfect paper fold or cut that defines the end product.
The process itself can definitely be rewarding in the end as the delicate flowers, paper snowflakes, bow ties, pumpkins, Christmas trees, etc., are very special, unique, and one of a kind final decorative items that you have made with your own hands and effort. Here we have 15 of the most creative DIY paper crafts that are totally adorable. Take a look and choose your favorite craft that you would like to make to enhance the look of your home.
1. Paper Snowflakes
Make some paper snowflakes out of old newspapers, or books instead of throwing them, and decorate your home with style for the following winter season.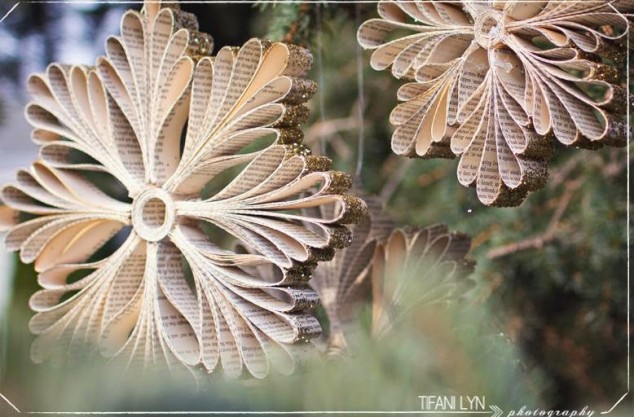 2. Origami Bow Tie
A bow tie made out of paper sounds a bit funny and unusual, but it is certainly a fun experiment and a very crafty detail for your shirt.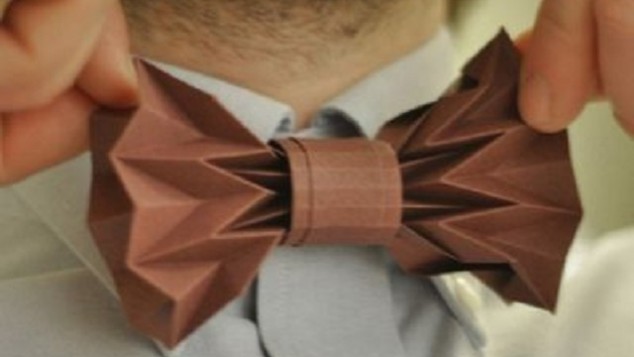 3. Crepe Paper Pumpkins
These little crepe paper pumpkins are a great home decoration idea for the fall, adding the color of fall leaves into your home and making the atmosphere warmer with a significant autumn vibe.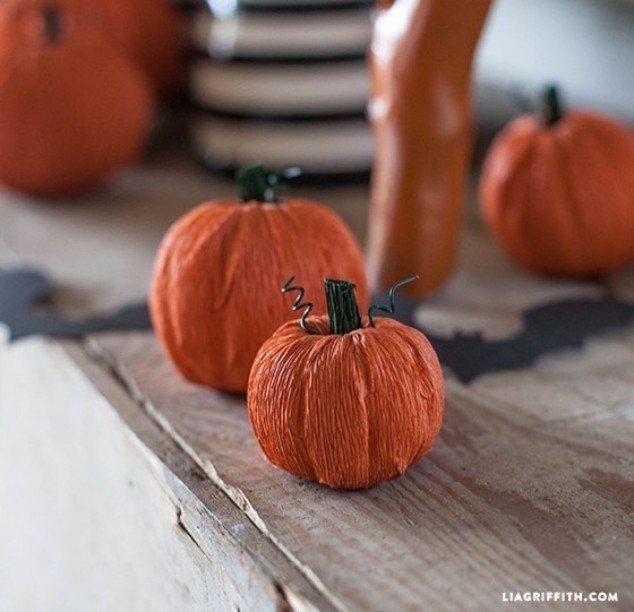 4. Paper Cone Flowers
Make some colorful cone flowers and decorate your children's room. This way you will infuse a pop of color and happiness into your home and lives.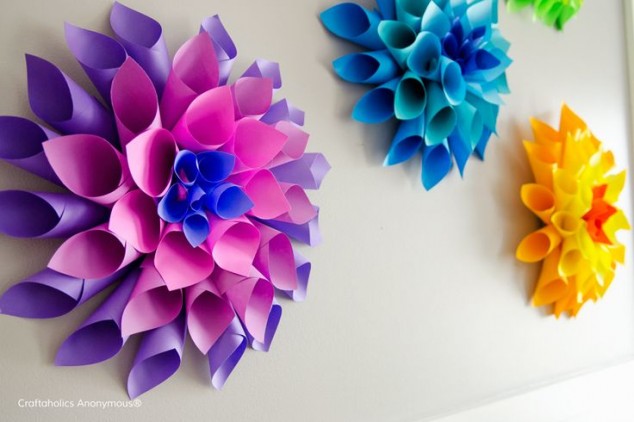 5. Diy Old Books
This is a simple way to reuse the old book pages and a very creative idea to replace the classical gift wrap. The use of small wooden clothespins is another interesting detail that adds a vintage look and the artistic ink stamps make the gift wraps even more cute.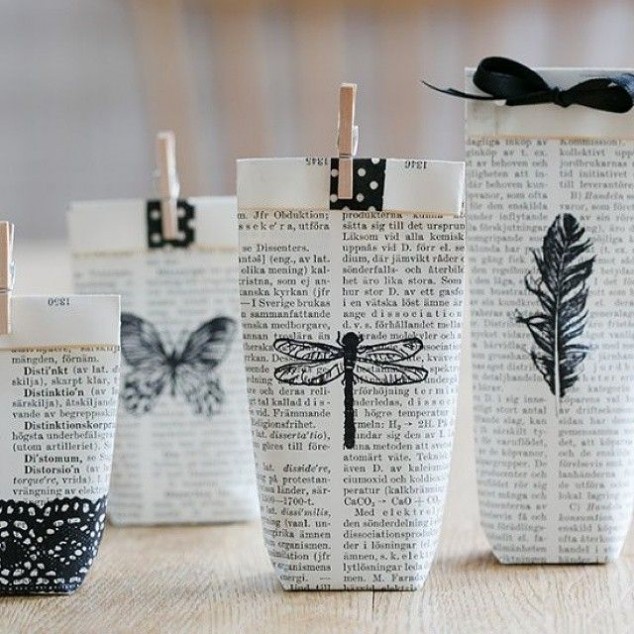 6. Paper Santa Hats
Make some paper Santa hats for the Christmas Eve, or use them as a simple decoration under the Christmas tree.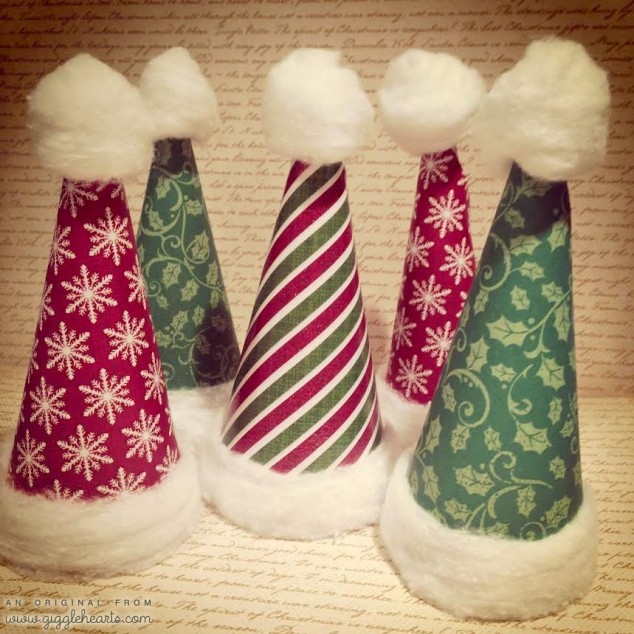 7. Paper Bracelets
There is no better idea than spending the time with your little ones, making some colorful crafts. Use their works of art to make colorfully wonderful paper bracelets.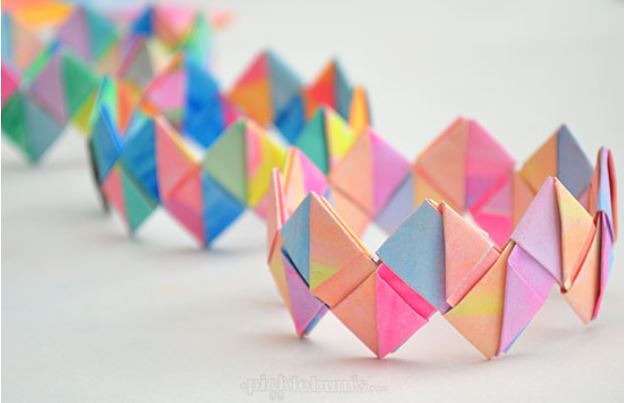 8. DIY Paper Wreath
Make a simple, but very beautiful paper wreath. Use paper in different colors, for example combine pink in different shades, than red and white, or make any other color combination you want to achieve a more colorful look and a wonderful final decorative item for your home.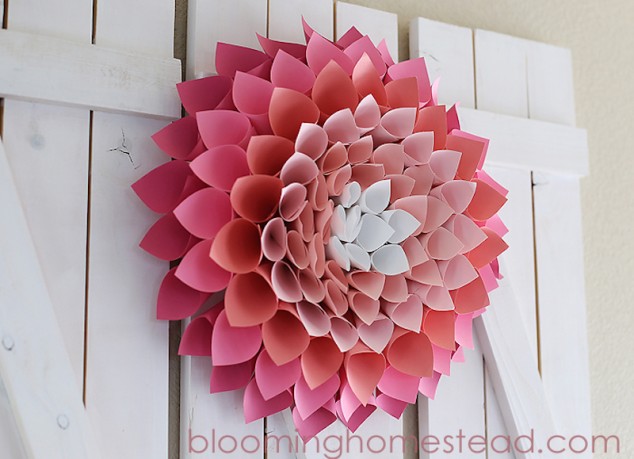 9. DIY Napkin Paper Ballerina
This elegant napkin paper ballerina will enhance the look of the living room. Use napkins in different colors to have a variety of looks for your little ballerina statue.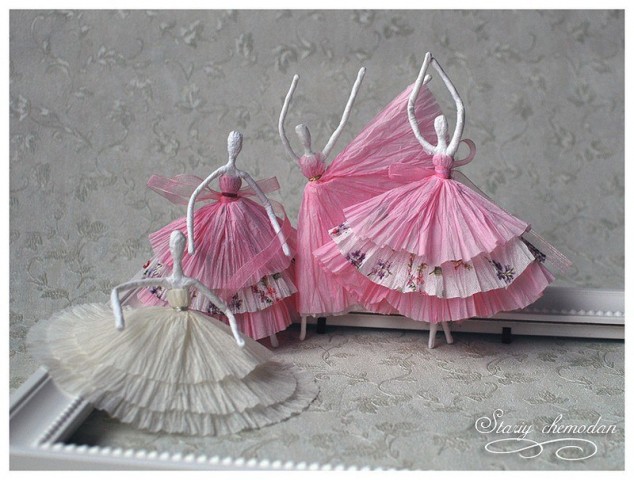 10. Paper Pumpkin Centerpiece
This is another idea for a paper pumpkin. Create this adorable paper pumpkin centerpieces and decorate the living room to make a real fall statement.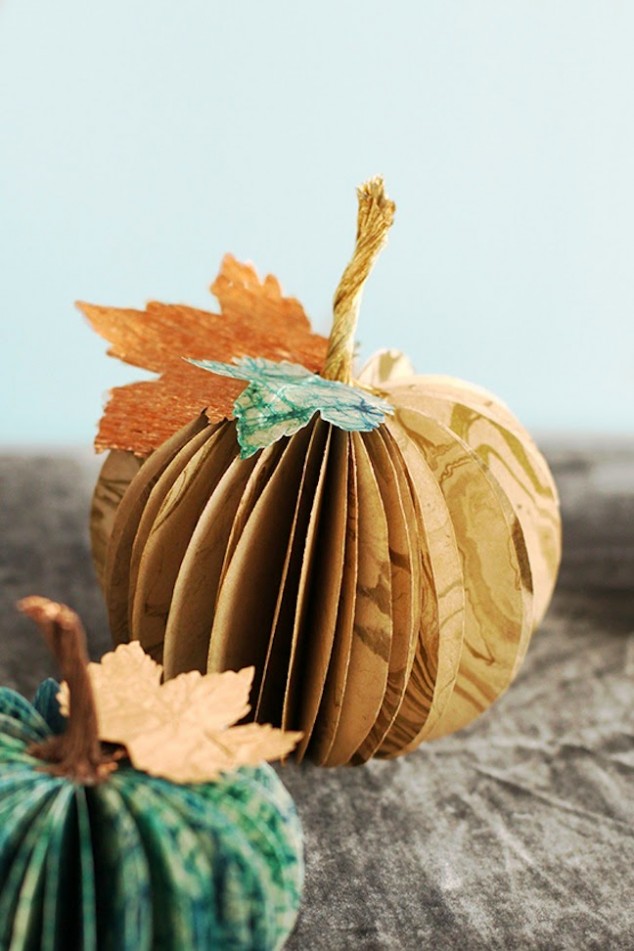 11. Paper Cone Christmas Tree
Make some miniature Christmas trees to fulfill the whole decoration for the holidays and bring the Christmas spirit into your home.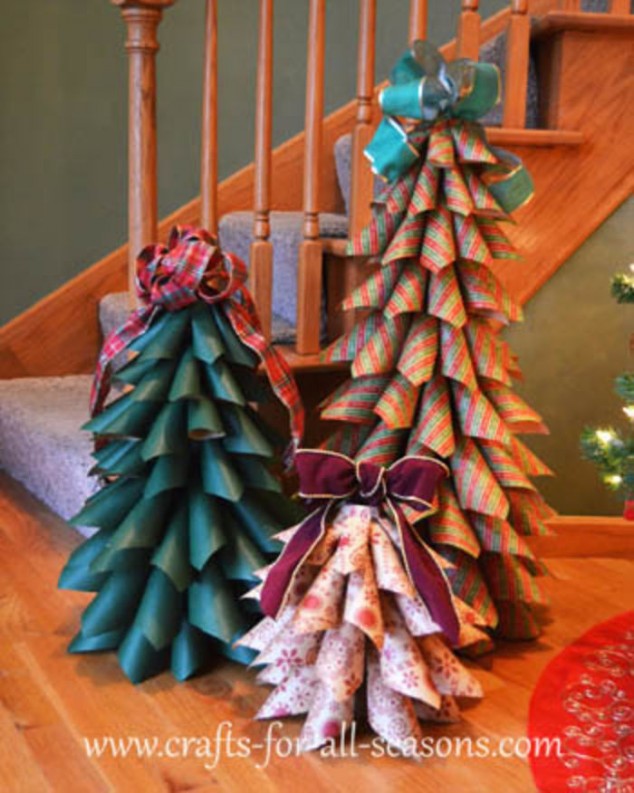 12. DIY storybook paper roses
These storybook paper roses bouquet is yet another cute, very creative and adorable DIY decorative paper project that will beautify every room in the house.