They say a cluttered desk means a cluttered mind. And there is really a lot of truth in this statement. How are you supposed to work effectively if you spend most of the time searching for items you need? That is why you should organize your desk. You will create a pleasant working atmosphere and you will be more able to focus on your work for better results.
Add some pink to your desk for a more optimistic and cheerful surrounding that makes your work easier by just looking at it.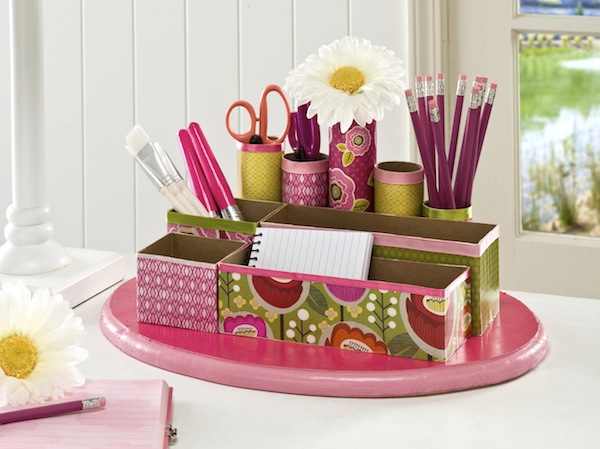 Blue has a relaxing effect. Decorate and organize your desk at the same time in this awesome way and you won't be that stressed when you work.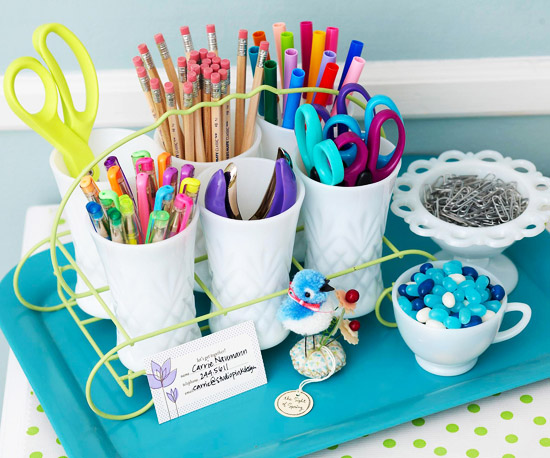 Put some old glasses to use – label them for the things you use most and then just store them.  What an easy way to an organized desk!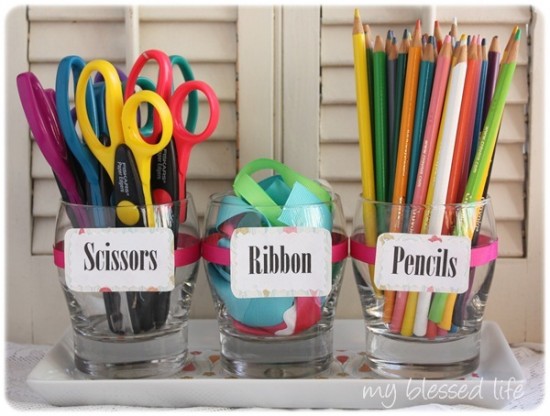 If you were planning to throw out your old newspapers and magazines, think twice. With just a few very simple steps, you can make yourself a beautiful holder for your pens and pencils.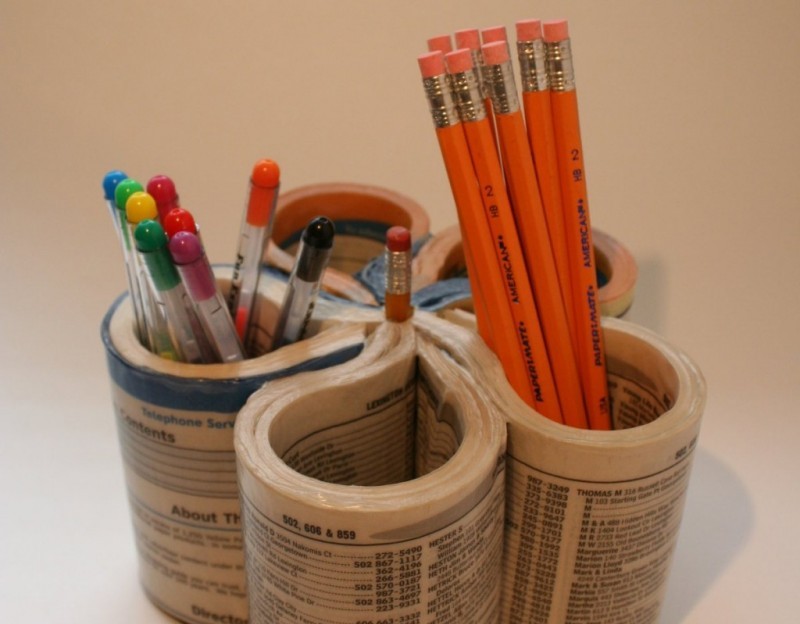 Make your desk into a colorful working area by trying this tutorial.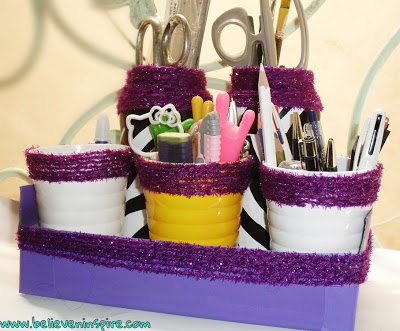 If you are a fan of geometry and symmetry, this is the ideal way for you to organize your desk. It looks very beautiful and simple, and it is very practical.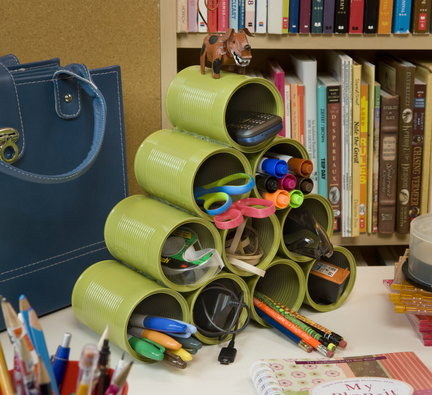 Of course, you can always find a place for those jars you keep and don't want to throw out. Turn them into a interesting detail that both decorates your desk and organizes it at the same time.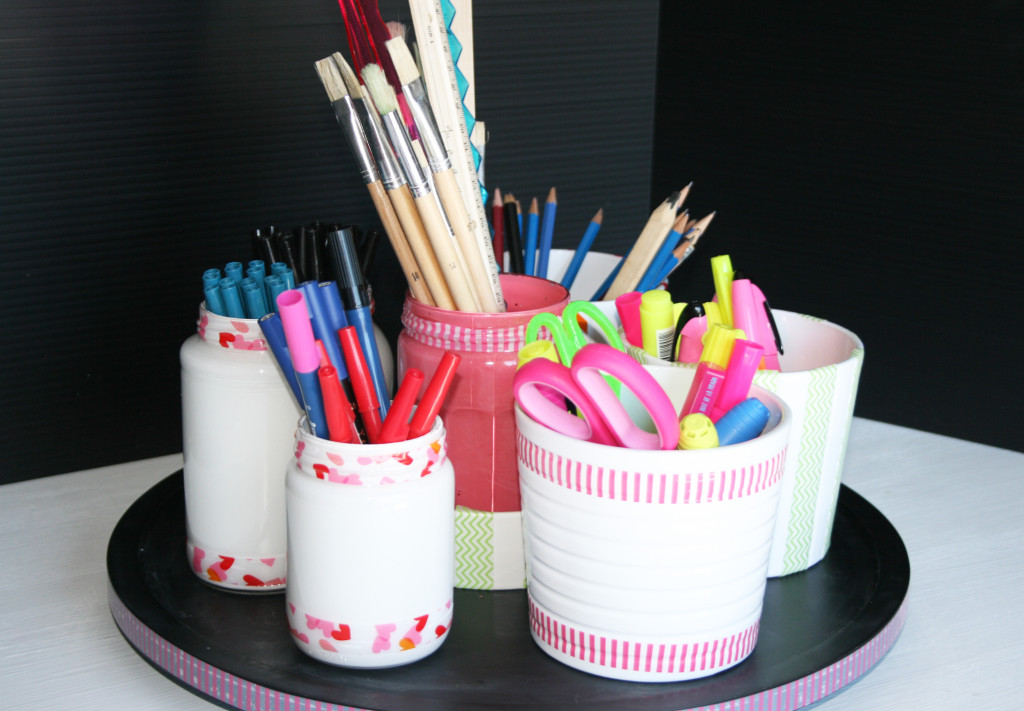 An artistic way to organize a desk for an artistic person – put those crayons into place!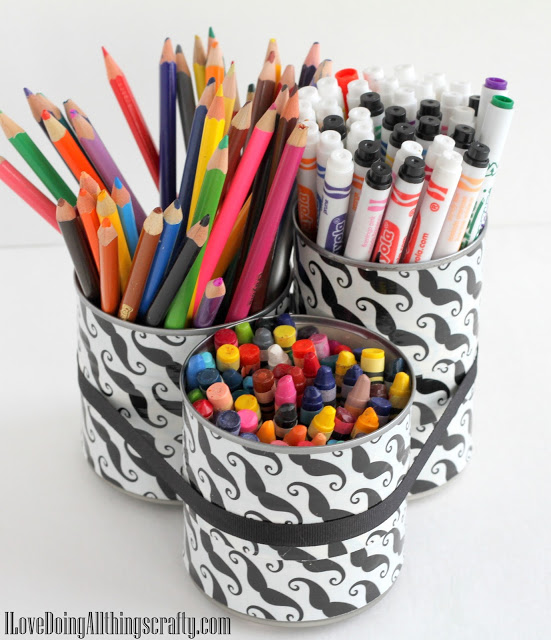 A hard working person cannot live without coffee and therefore probably has a lot of empty coffee cans. Well, turns out they can be pretty useful. Use your imagination to decorate them and then just store all your things inside them.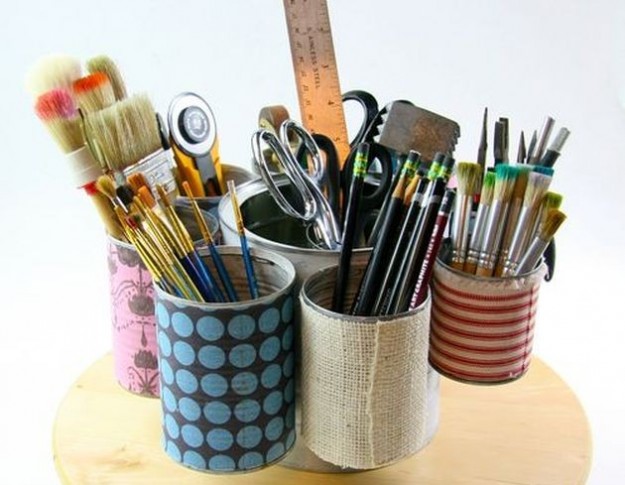 If you prefer having a clean and empty desk, you can place your most used items just on the side. That way they won't bother you or be in your way, but still be at your hand for when you need them.
How about turning  an empty used juice box into an awesome pencil holder? This provides a lot of room for your markers, crayons and pens as well.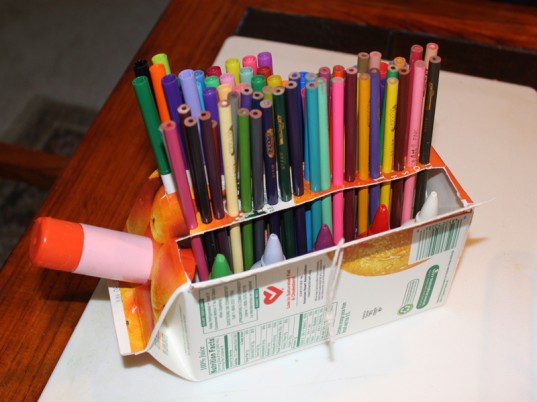 Another very interesting geometrical shape for a cool and organized desk!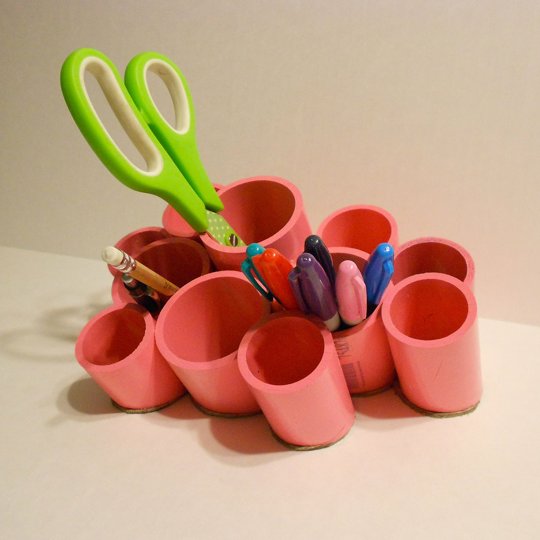 If you have too many things on your desk and can't seem to organize it ever, you should definitely try this!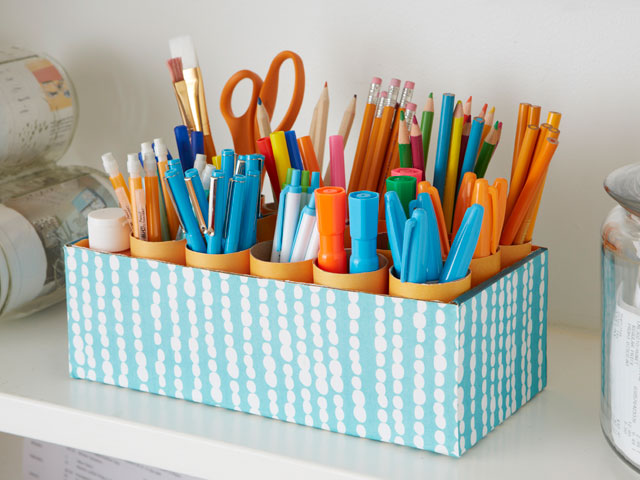 Wrap up some tin cans in your favorite paper and design them the way you want. Very easy and very beautiful.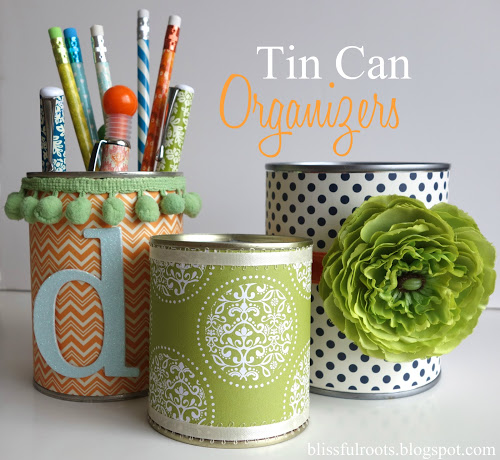 You can put your decorated tin cans neatly on top of one another. That way you will have great visibility and you will always know what is located where.