Extreme weather conditions have become commonplace. While we are getting used to the insane temperature fluctuations, crazy storms, and overall heating up of the planet, we tend to forget that so many people still proclaim that global warming is a myth. No matter what you believe, it's better to be safe than sorry. If you decide to adopt responsibility for the way you live, you will know that every decision about the integrity of your household counts – and flooring is one of the most important elements. With that in mind, here are green flooring trends that you need to consider in 2018.
Reused wood
As old buildings get demolished and new ones rise in their stead, a lot of materials are carried over to the recycling establishments and most of these items, such as parquet wood, can be reused in the same way. After all, parquet has a timeless quality to it, as well as your regular wide-plank floors – which are becoming increasingly popular again, and it appears that in 2018 this popularity will go through the roof. Reused wood is a good material for stylish and classy flooring which is acquired through eco-friendly methods.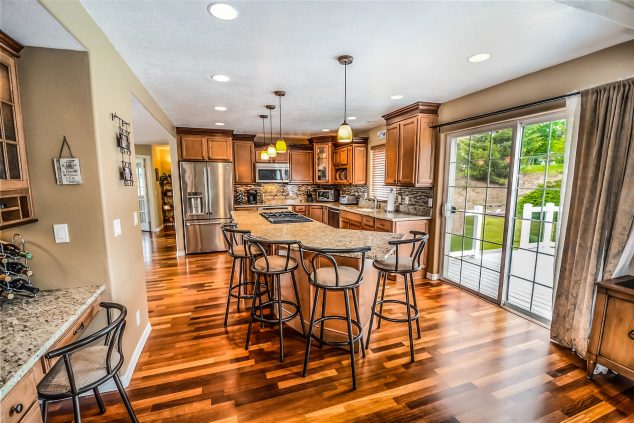 Vinyl is timeless
The first thing that might come to your mind once you read "vinyl is timeless" is that, no matter what people say, it is a cheap and classless solution that you are almost guaranteed to regret in the future. However, with modern technology and the latest advancements in the development of vinyl flooring, the drawbacks are practically non-existent and the benefits are undeniable. New vinyl flooring in Sydney has become quite popular due to its versatility, reliability, ease of maintenance and, above all, extremely reasonable pricing.
Cork flooring all the way
If you are eager to consider something completely crazy yet eco-friendly, learn as much as you can about cork flooring. It is a green, sound option which will save you money and keep your conscience clear. Most of all, the interesting stained wood pattern this type of floor offers opens up a lot of options for interior redesign. The only downside of this flooring is that it is not exactly durable, especially if you bring high-maintenance pets and hyperactive children into the mix.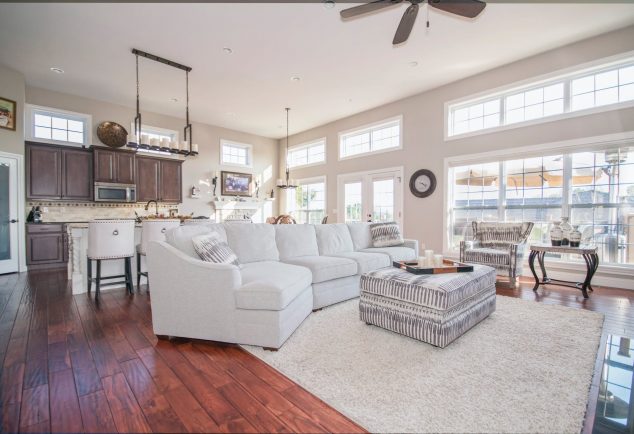 The upside of recycled carpets
Carpets are in vogue again and the most painless way to find the one that suits your tastes is to go to for second-hand options. Additionally, you can also purchase recycled carpets which are made from reused materials and which still manage to look incredible.
There is also an option to purchase carpet tiles for better coverage and a sleek look. It also gives you more control of the aesthetic appeal you want to achieve as most of these tiles are detachable and easy to rearrange. It is not hard to find carpet tiling which is made from recycled materials (such as plastic netting) and which has been processed to be safe in energy-efficient and progressive factories that use cutting-edge methods to create products.
Why bamboo?
Now, when it comes to organic flooring, if you insist on new and yet you still want to be energy-efficient, go for bamboo planks. Why, you might ask? On the one hand, bamboo is a high-quality material that is easy to manage and which can look just as impressive and luxurious as the old-fashioned parquet. On the other hand (and more crucially), bamboo is a certified eco-friendly material because it is extremely easy to grow and it does not require too much management if the farms are situated in the right climates. With the proper process of dehumidification, your bamboo floors will be extremely durable and you won't have to think about remodels for decades to come.
When people think about green home remodels, they mostly associate such projects with remodeled walls, energy-efficient windows, as well as the airy and sleek appearance of both interior and exterior. Rarely do people consider what's going on beneath their feet before it's too late. Fortunately, with these green flooring trends on your mind, you will begin to consider your best options as well as the aesthetic appeal of the new floor that can mesh well with the rest of your household.