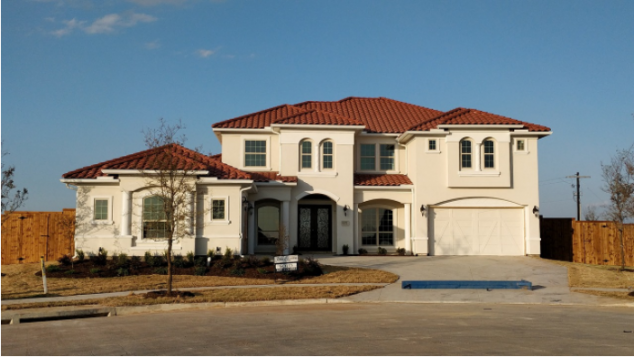 Source: Pixabay
House hunting can be an exhausting and frustrating exercise. Whereas technology has revolutionized how people search for property (one report found that nearly 90% of buyers go online when looking for a new home), you're only more likely to have success if you adopt a well-thought-out approach. The internet holds a vast amount of relevant information. Much of it is free. The following tips should help you separate the wheat from the chaff and make your online real estate search worthwhile.
The internet is overflowing with shady, scamming, misleading, outdated and incoherent real estate websites. Considering that a home is the most expensive investment most people will make in their lifetime, the need for caution cannot be overemphasized.
Going to the wrong site can set you on a path that at best, wastes your time and at worst, ruins your finances for years to come. Steer clear of sites such as Craigslist whose anonymity, poor oversight and absence of verification has seen it infiltrated by unscrupulous persons.
Reliable sites for finding property in Washington State and Seattle include Findourpad.com, Zillow.com, Homes.com and Realtor.com.
Exercise Caution with Photos
Photos are meant to help you make a quick decision about a property. Sellers know this which is why some will only upload photos that show the property in the most positive light. Beware of that shiny looking kitchen with flawless counters, flooring and fittings. There could be a lot going on underneath it all.
As you come up with a shortlist of houses you're interested in, always determine not to make a decision before you get to inspect the home in person or through your agent. There have been many instances where nice looking photos only served to distract a buyer from the many things going wrong.
House searching is work. It takes tenacity, diligence and timing. Only a small proportion of people will find the house they eventually buy on the day they begin their search. You have to brace for at least a couple of weeks of scouring through newly listed properties. If you are unlucky, expect to be on the hunt for months.
Look for real estate websites that update listings at least once a day but preferably every few minutes. If you can, find out what day of the week or week of the month is most popular for uploading new listings. To some degree, buying property does depend on luck. The best homes won't be on the market for long. It may come down to who sees it first.
All buyers would want to check property websites regularly but few of us have the time to constantly refresh a site for an entire day. At best, you could set aside a couple of minutes each day to look at what's new. There's a better way though: create alerts.
Automated alerts are not available on all real estate websites but where they are, can be an invaluable tool. Enter criteria on the type of home you're looking for so you'll receive alerts whenever a match is newly listed. The alerts can be sent as email or text.
Make the Most of Free Tools
Once a particular house has caught your attention, there are many ways to interrogate it at virtually no cost. For example, Google Street View allows you to get better acquainted with the external state of the home, the quality of adjacent properties, and the ambience of the neighborhood. Note however that some of these images may be as much as three years old. Online research can also allow you to gauge median rents for the area.  
Searching for property online helps reduce the legwork you'd otherwise have to put in when doing a physical search. However, it only pays off when you approach it cognizant of the opportunities and potential pitfalls. Overall, the more research you do before buying a house, the less likely you are to regret the purchase.