Spring is here! That means warmer weather, rain showers, baseball, and of course, spring cleaning. To help you get into the spring-cleaning spirit, we've got a list of fun and helpful DIY projects you can do with the kids.
Spring DIY Projects Using PVC
If you are a do-it-yourselfer, you will love these PVC pipe projects. The materials are inexpensive and easy to work with. You can also customize each project in no time with a bit of spray paint.
If your garage looks like most homeowners' storage spaces, then it could use some cleaning up and organizing. One simple project that will help you do that is a garden tool rack. It's easy to make and it will keep your shovels, rakes, and other long-handled tools from cluttering up the garage or shed.
With this tool holder, PVC pipe is used to secure your garden tools. It's inexpensive to make (much cheaper than buying one that's pre-made), and it looks great. And, you'll always know where your rake is when the leaves start falling off the trees in the upcoming fall season.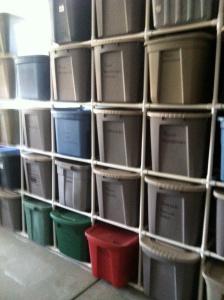 To tidy your space even more, you can make this organizer for storage bins or totes. The best thing about this project is that you can make it to fit as many or as few totes as you want – it's completely customizable. Whether you use it in the garage for storing your summer items for the year, in the mudroom for boots as the weather cools off, or even in your kids' bedrooms for toys, you will love this organizer.
Pro tip: As you are assembling your organizer, be sure that you make note of the dimensions of the storage bins you're using and adjust the pipe measurements accordingly; all bins are different sizes.
#3 –
DIY Soccer Goal for the Kids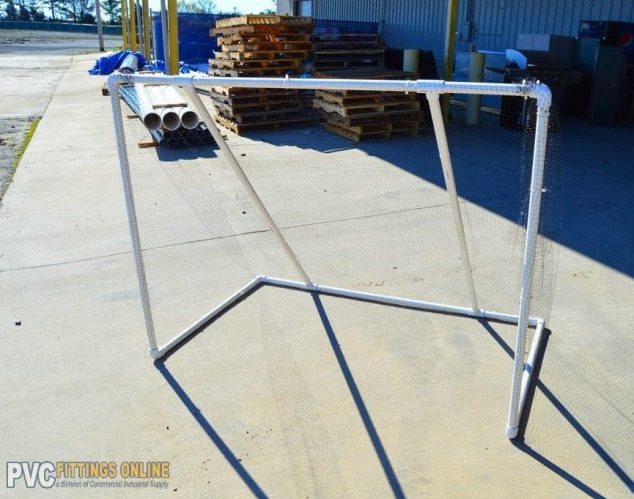 Winter is over, and Summer is not yet here. It's not too hot and it's not too cold. That means that it's the perfect time of year to play outside. This project will get your kids to put down their video games, smartphones, and tablets, and get outside to help you and have some fun (which is not always an easy task). Not only will they enjoy constructing the goal with you, but think about the good times you all will have kicking the soccer ball around!
#4 –
DIY Mini Football Field Goal Post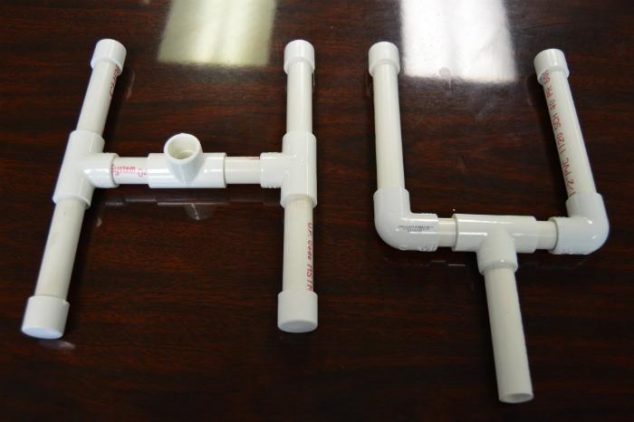 It's tough to get your weekly dose of football in during the spring season. If your family loves football, you'll love this DIY mini goal post that you can use all year long. This PVC mini goal post makes a perfect addition to your football décor. Perfect for games out in the yard or it's small enough to use indoors (carefully) on a rainy day. Also, you can teach your kids to make those triangular paper footballs you made when you were in school and play a game of paper football.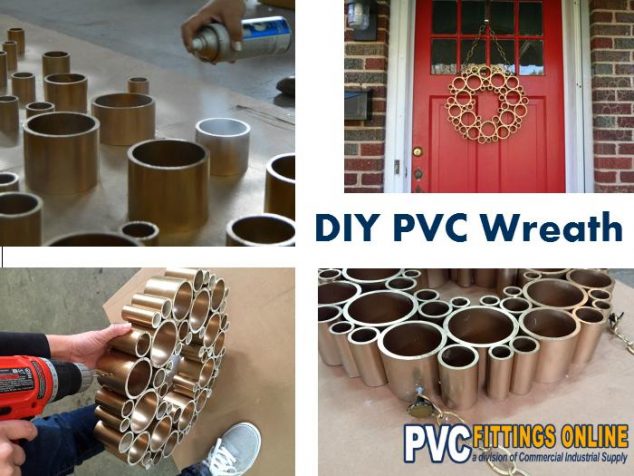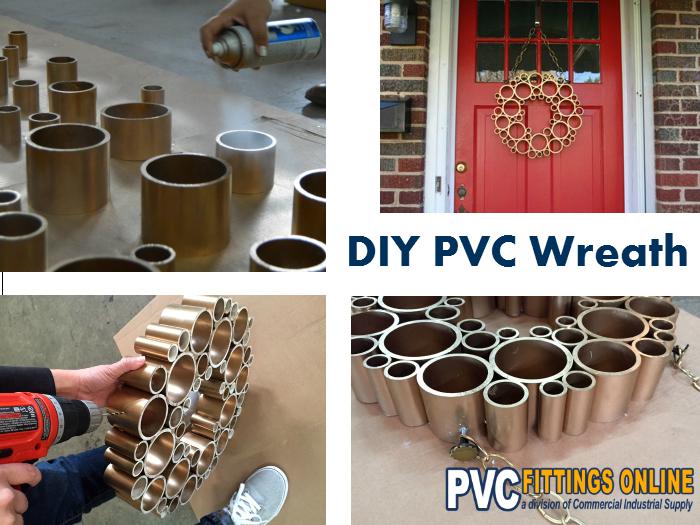 Get into the Easter spirit with this easy, but elegant-looking, Easter wreath. It's made with various sizes of PVC pipe, there are suggestions for sizes in the instructions, but you can easily customize it using whatever sizes you want. The great thing about this project, is that you have free reign to be creative in how you decorate your wreath. If you plan for it to be a spring decoration, use spring colors of paint – just one for a stylish look, or a bunch of different colors for a cheery and playful look. You can also dress it up with decorations for Easter by filling some of the pipes with different sized Easter eggs.
Show Your Creativity This Spring Season
PVC pipe makes an excellent addition to your crafting materials. The above is only a few of the hundreds of DIY projects you can make for spring cleaning or preparing for the summer. Start by giving these a try with your family, you'll have fun and so will your kids!
______
Mark Ligon is the Marketing Manager at PVC Fittings Online, a leading supplier of PVC pipe, fittings, valves, plumbing supply, and more. Mark writes on various PVC topics and enjoys using his knowledge of PVC products to build all kinds of DIY projects. For more information, visit our website or give us a call at (866) 777-7990.