In gardens and yards that are created right through a slope the sunken space is unavoidable. It is more than welcomed because of aesthetics and comfort. Some people find it absolutely creative and unique, and that is why they can even try to create it even if they have a flat garden space. The best thing about the sunken structure is that it further avoids any shortcomings right through the terrain. It also brings a more artistic look and more comfortable feeling in the garden or yard. If you need some inspiration how to design the sloped space in your garden draw some inspiration from these 15 magnificent sunken designs ideas for your garden that will leave you at awe.
Add depth to the garden with a sunken dining area. This garden is clearly defined with a grass area, a dining area and a pool making it ideal for spending quality time within the family, and what is more important you have all this at your home.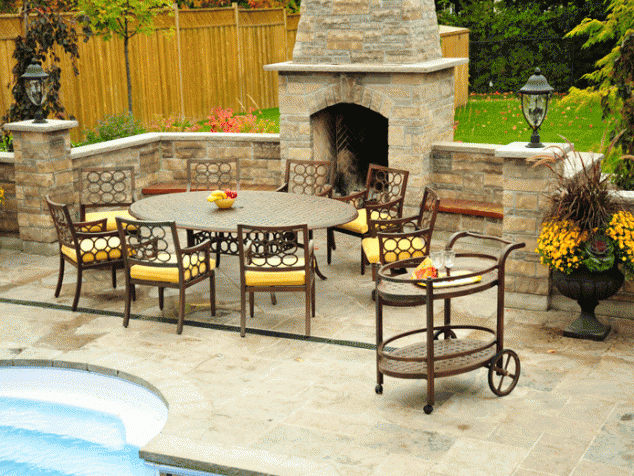 This is one amazing sunken space surrounded with water making an eye catching pool design with even more impressive view you can enjoy seated in the comfortable sofa in the middle of the whole structure.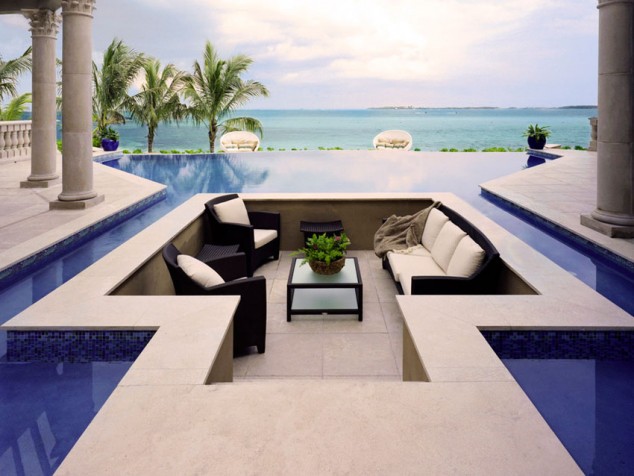 Having a sunken space in the yard is an ideal option to create a place where you can seat and enjoy outside the house. You can make a concrete or wooden seating area and cover it with comfy cushions for absolute enjoyment.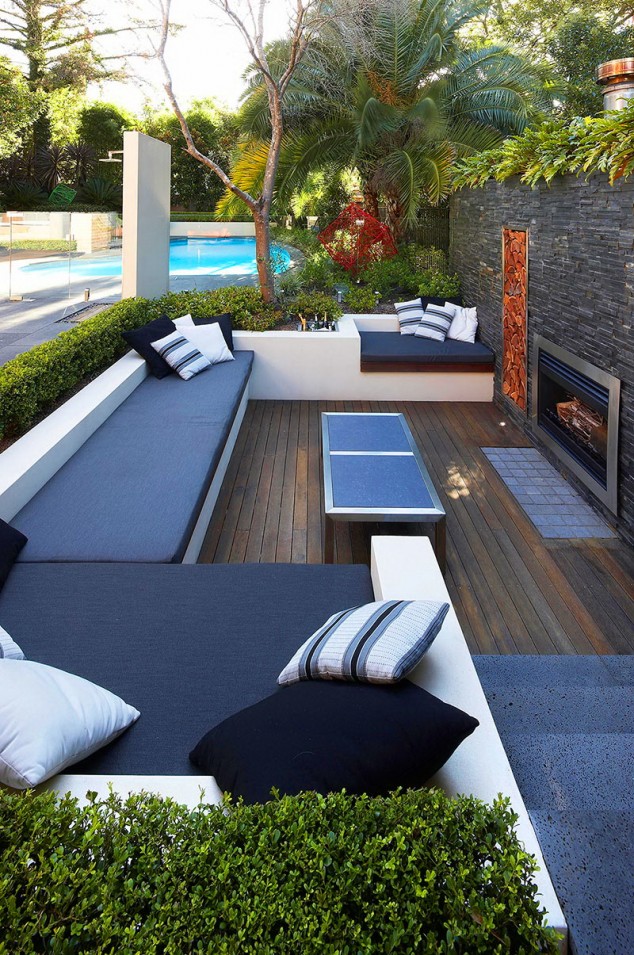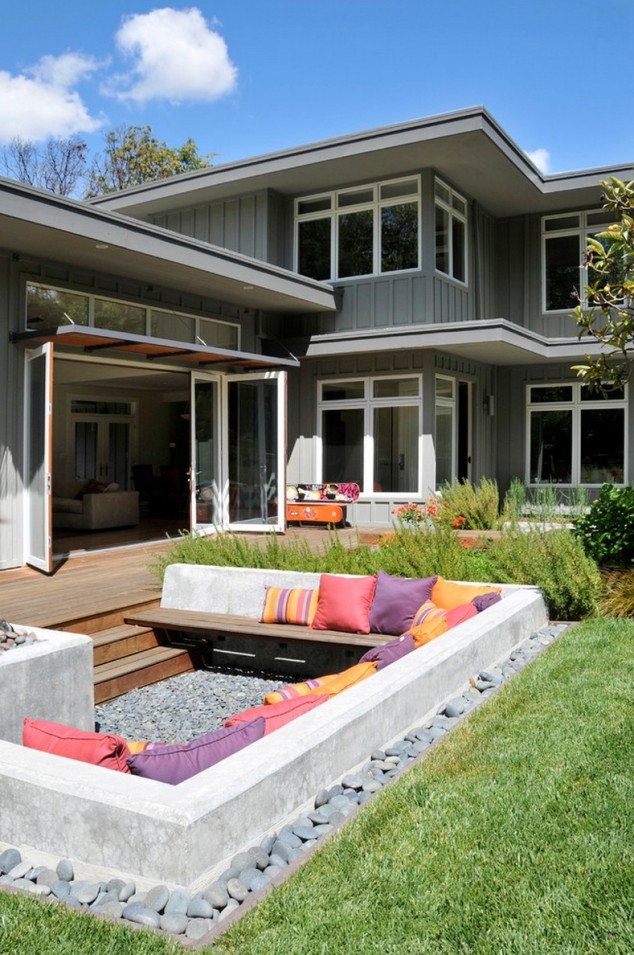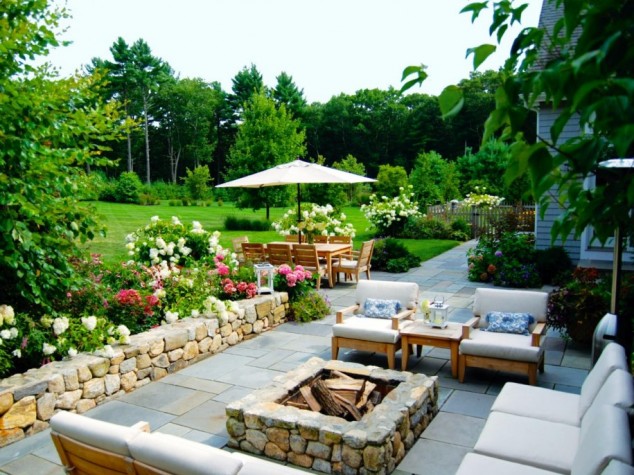 This sunken space in the garden will surely amaze you and leave you at awe. It has original, modern and very elegant design. A leafy trellis adds to the sense of privacy and the flowers are amazing decorative detail.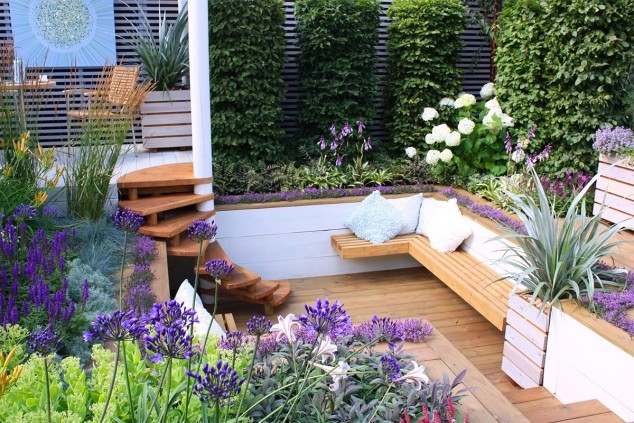 This sunken garden path looks absolutely adorable. The dining area is perfect for quiet moments you can spend with your family and friends. The floral arrangements look fabulous and the whole labyrinth stone construction is gorgeous.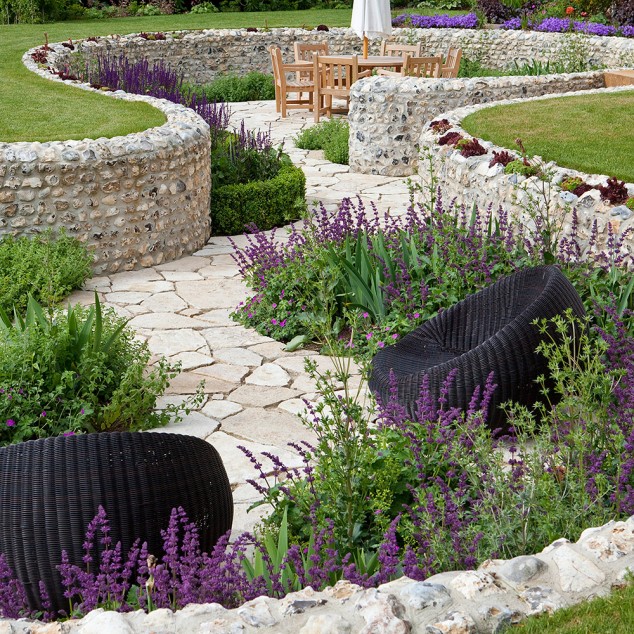 A bonfire or a fireplace also looks great in the design of your sunken garden for creating a natural and warmer feeling outside where you are surrounded by the greenery of the garden. Add some pillows on the sofa for comfort and enjoyment. Use stones or sand to complement additionally the natural feeling. The sunken space can also have wooden flooring.