I don't believe there is a person in this world who doesn't like to travel. Some have traveling preferences, and others just want to see everything. Which ever type you are, I am sure you will find your next travel destination right here in the next couple of minutes. Enjoy the small, but amazing collection of places around the world you simply have to visit.
Manarola, Cinque Terre, Italy
Manarola is a beautiful village in the region of Cinque Terre (The Five Lands) in Italy. It's a wonderful place famous for its brightly colored buildings.
Blue Lake, Singkawang, Indonesia
You should definitely visit this amazing lake which offers calmness and serenity. It is located in Singkawang, Indonesia, a city which is known as the City of a Thousand Temples.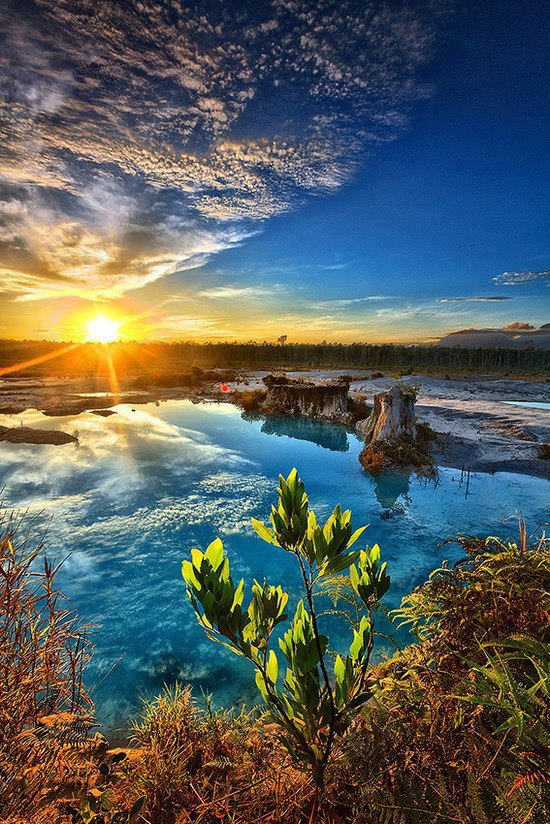 The Kuang Si Falls, Luang Prabang, Laos
Stunning and breathtaking falls and natural pools you can swim in – is there something more to wish for?
Son Doong Cave, Vietnam
This cave is the largest known cave in the world, and an interesting fact about it is that it has been only recently discovered, in 2009.
Falls Creek Falls, Washington, USA
A wonderful place you can visit to take a break, relax and hike surrounded by amazing nature.View the wonderful travel attractions of USA with US visa by applying ESTA Application.
Plitvice Lakes, Croatia
These beautiful lakes have been a UNESCO World Heritage Site since 1979. There are 16 lakes arranged in cascades, an unbelievable wonder of nature.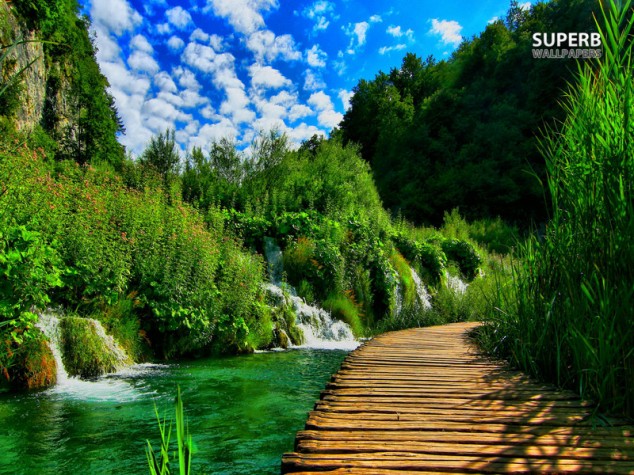 Rotorua, North Island, New Zealand
Rotorua is frequently visited by tourists from all over the world. It's famous for its geysers and hot pools. Come here to enjoy the warmth and steam and feel every atom of stress leave your body.
The Glade Creek Grist Mill, West Virginia, USA
This building is a living reminder and monument of the times when water mills were an imminent part of everyday life. It's an amazing experience to live.
Thousand Islands, Canada
Canada truly amazes with its natural beauty. The Thousand Islands is an archipelago that consists of 1.864 islands! I bet you have never seen so many islands in one place.
Waterfall, Sivas Province, Turkey
Wouldn't it be really awesome if you could take a walk around this beautiful place?
Three Sisters Wilderness, Oregon, USA
The Three Sisters are actually volcanoes in Oregon, USA, and the wilderness area around them is popular among tourists. I don't know about you, but I would be lost in the moment here and I would never want to leave.
Santa Cueva de Covadonga, Asturias, Spain
If you are a Catholic, this is one of the places you definitely must visit. A beautiful sanctuary in a cave for a deep spiritual connection with God.
Fingal Head, Gold Coast, Australia
It gives me chills when I think about this wonderful place that was first seen by the famous Captain James Cook in 1770, and here it stands still after many centuries, giving you the opportunity to walk the same ground the well-known explorer once did.
Cenote Samula, Dzitnup, Yucatan, Mexico
These amazing underwater sinkholes in Mexico are definitely worth a visit.