There's nothing better than growing your own herbs, flowers and vegetables. Whether you have a small yard or no yard at all, vertical gardens help maximize the space you do have as well as make it possible to garden indoors. Here you have a collection of 12 superb DIY vertical gardening projects that add more creativity to your life using anything from pallets, chicken wire, cinder blocks etc. to plastic bottles.
1. Chicken Wire Wall To Hang Terracotta Planters
Why to put the planters on the ground when you can use chicken wire and hang the terracotta planters on it to displey them the best possible way and to make a special garden addition.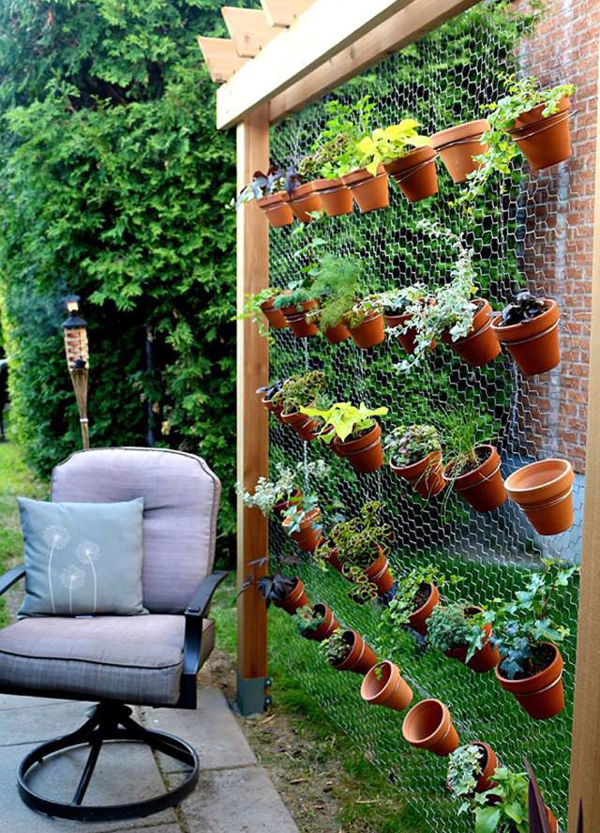 2. Plastic Bottles Floating Planters
Plant some flowers into plastic bottles and hang them in the garden on a wooden beam for creating your own DIY vertical garden.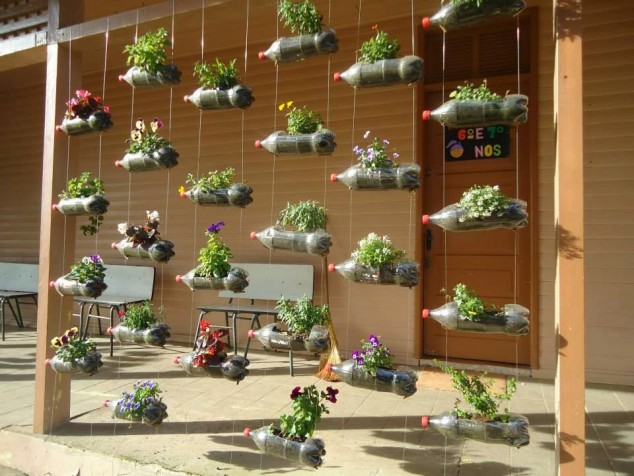 3. Mount Terracotta Planters On Wooden Strips
Nail some wooden strips on the wall at different height and mount some terracotta planters on them to create the most unique vertical garden and dress up the bare wall at home.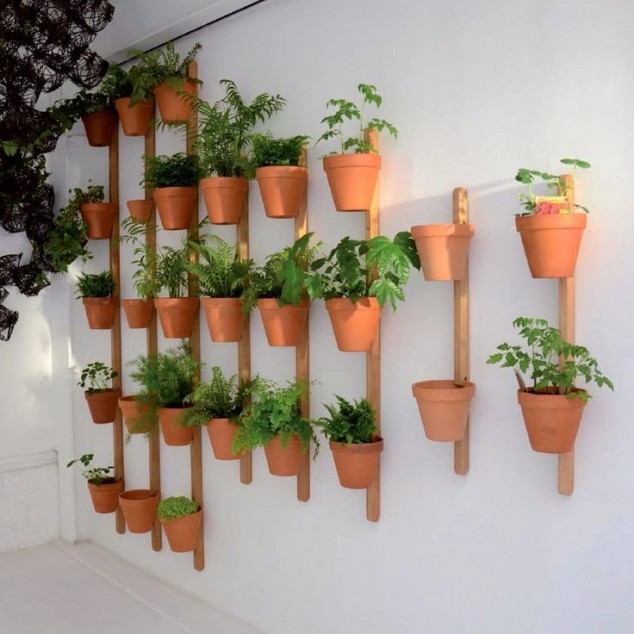 4. Use Cinder Blocks To Plant Flowers Inside
You can create a whole garden wall using cinder blocks. Arrange them in some creative way and plant some colorful flowers inside them. When the flowers grow you will have the most beautiful and colorful vertical garden in the world.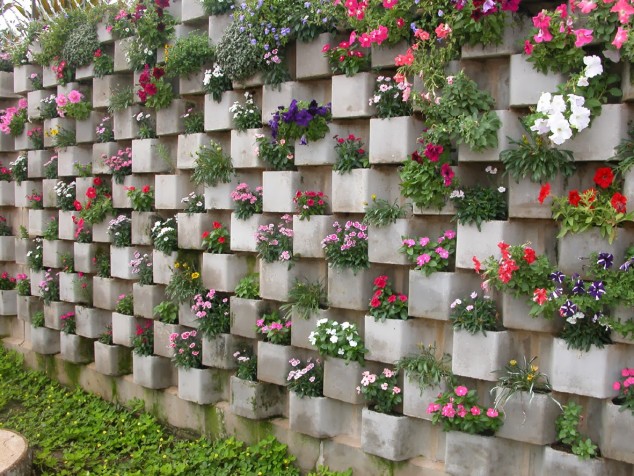 5. Spice Rack Garden
You can repurpose Those rack units that you put inside a door or even in back of the door to hold spices and such to hold fresh herb by turning it into an herb garden…what an awesome idea!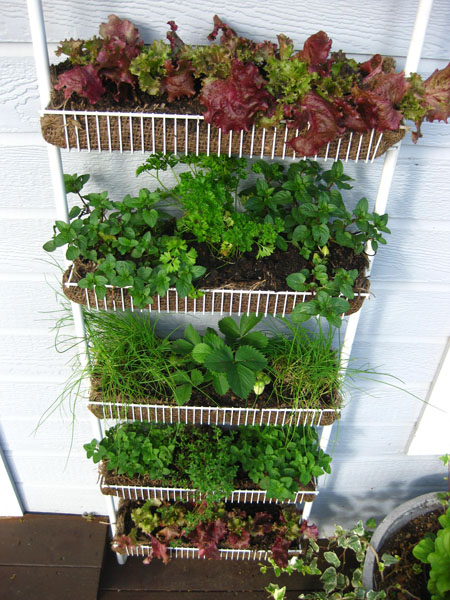 6. DIY Leaning Vertical Garden
Use a handrail for this project. Add a coat of exterior stain, but you could leave it as is. Hammer plain old nails into the rungs where you want to attach the pots and hook the loops over them.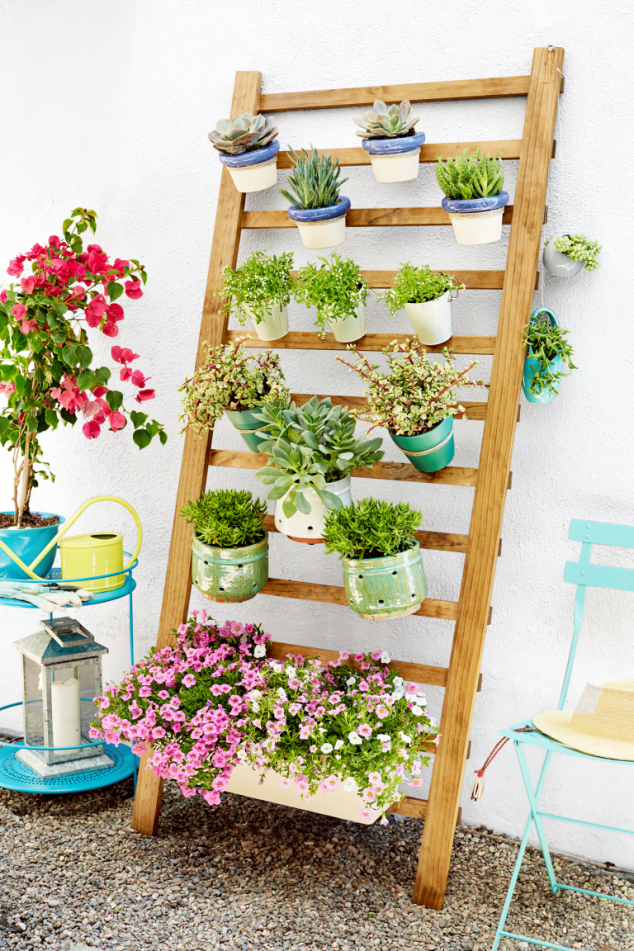 7. Hanging Basket Vertical Garden
Plant some herbs and plants in boxes and hang them vertically to create a statement wall in the house or outdoors.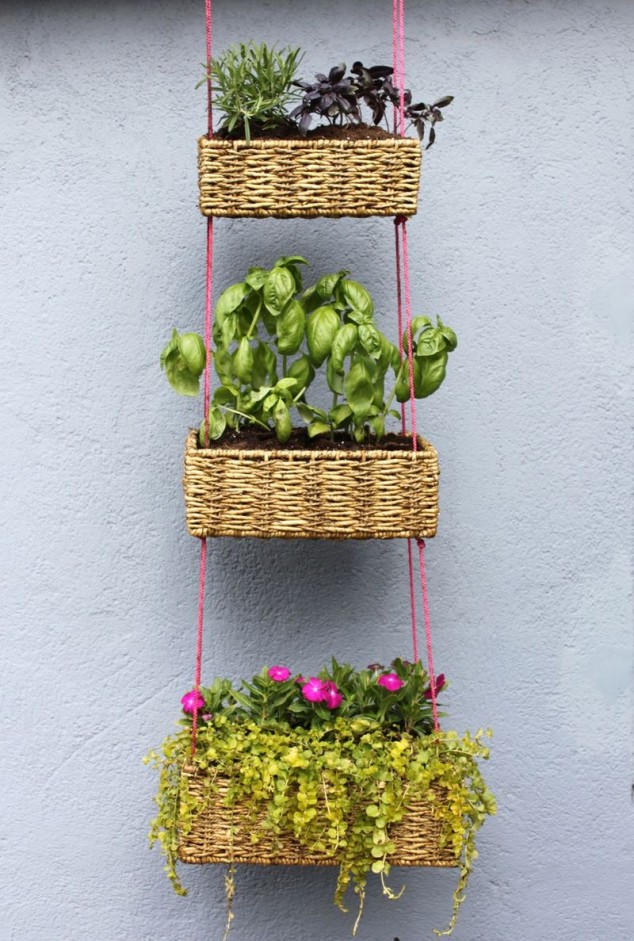 8. Log Planter
Use the hollow log to plant some succulents inside and make a really unique and creative vertical garden.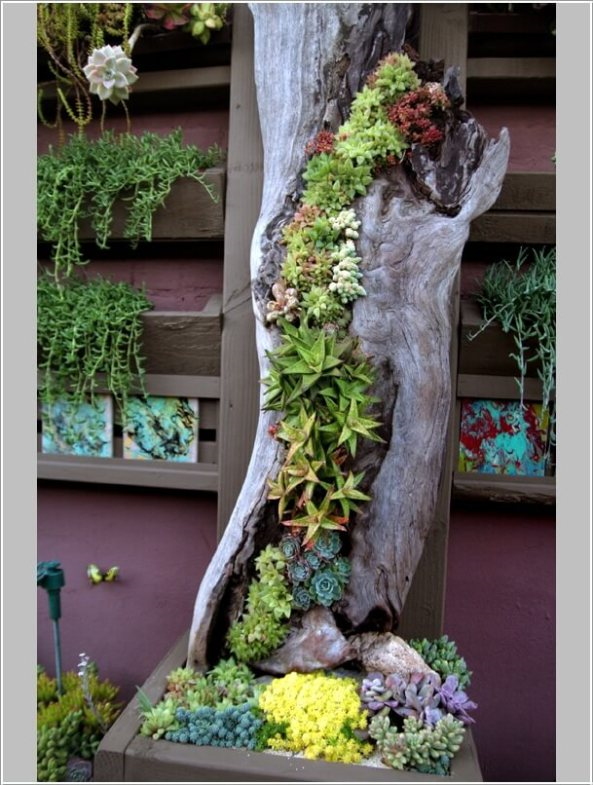 9. Create A Pallet Vertical Garden
Using a pallet to plant some plants inside it is pretty original and clever idea. This way you will get a well organized vertical garden and a green decoration for your balcony.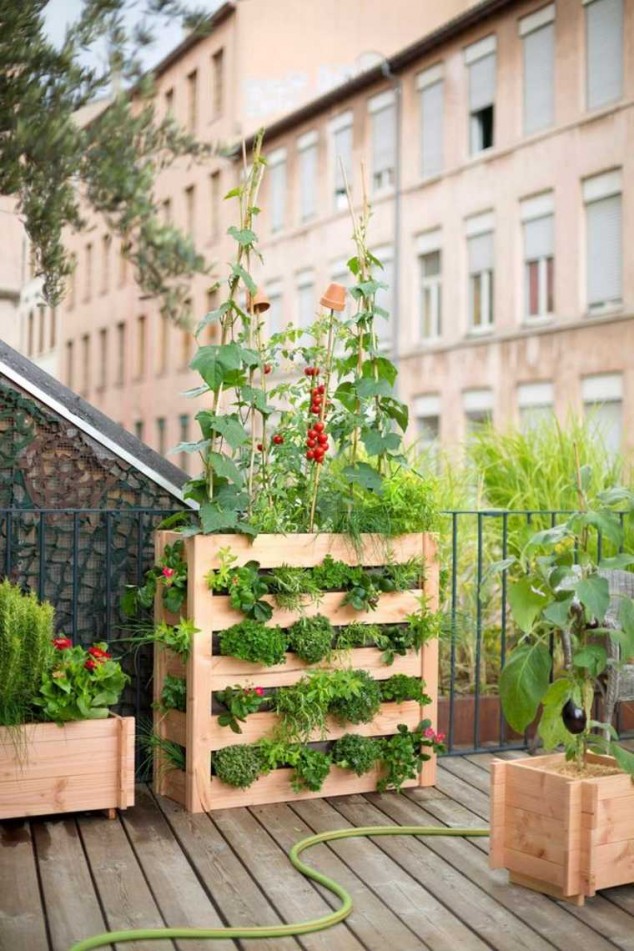 10. Transform The Old Frame Into Vertical Garden
Instead of framing a picture, why not a whole garden. Here you have such an example where cuttings of assorted succulents knit together to create colorful, textural living tapestry.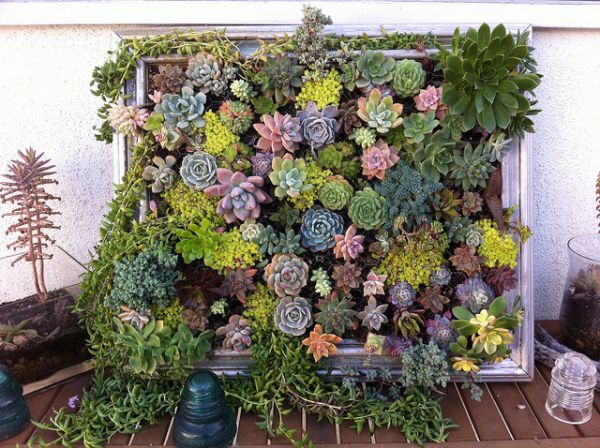 11. Plant Some Herbs In Your Old Shoe Organizer
Put some soil into the old shoe organizer and plant inside your favorite herbs to create organized and creative vertical garden you can place indoors or outdoors.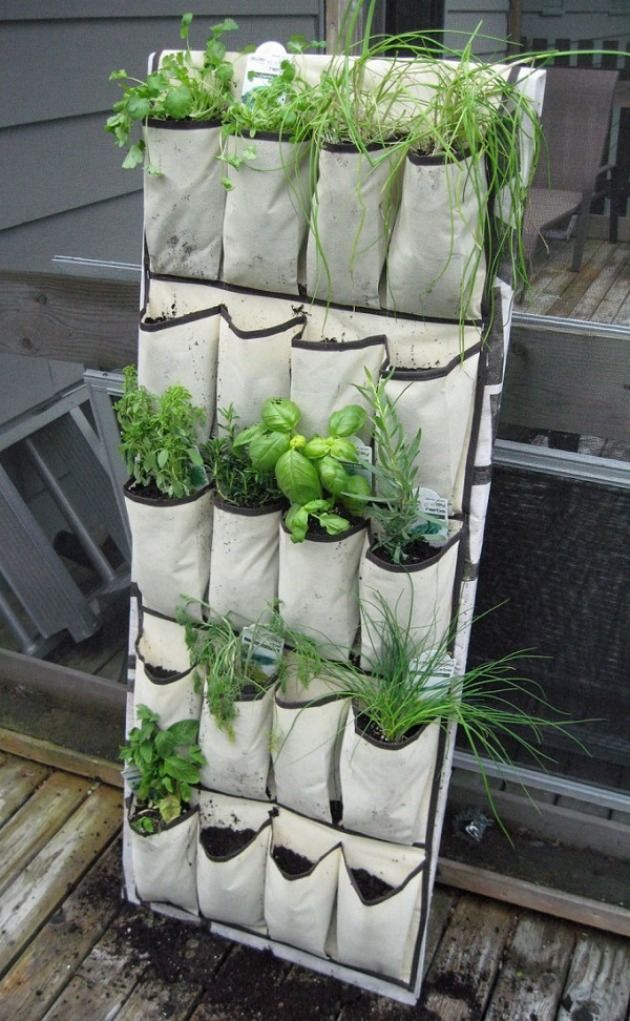 12. Ladder Plant Stand
Bring the garden indoors until the outdoors comes to its senses and warms up. Re-purpose the old ladder and make a plant stand out of it for a beautiful and creative decoration in your home.