Use fake flowers for making some flower arrangements. We discover you 15 ideas how to do it yourself your own floral decor for home. So, your task is to take a glimpse and our task is to motivate you. Beautify your wedding celebrations, birthday parties, or any other celebrations. Scroll down for 12 DIY floral decor of fake flowers for romantic ambient!
1. DIY tea cup pouring flowers;
Spilled tea cup flower planter. Now, you could do it yourself. Bring flowers in your home…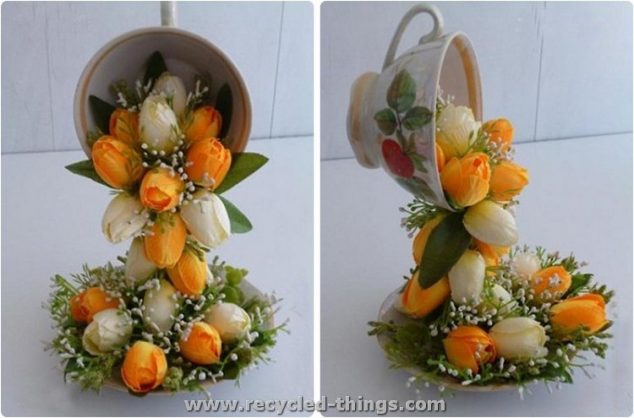 2. Floral chandelier made of flowers and reused wheel;
Reuse the old wheel for making chandelier of flowers. What a perfect DIY craft.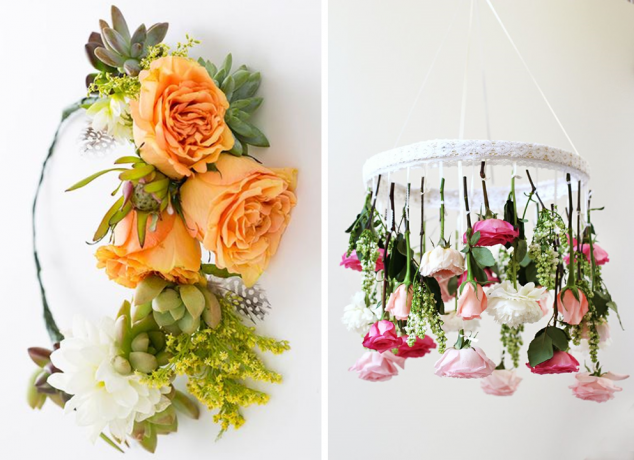 3. DIY floral wall art;
Make decor for walls in the room. This is what your wall needs. Handmade!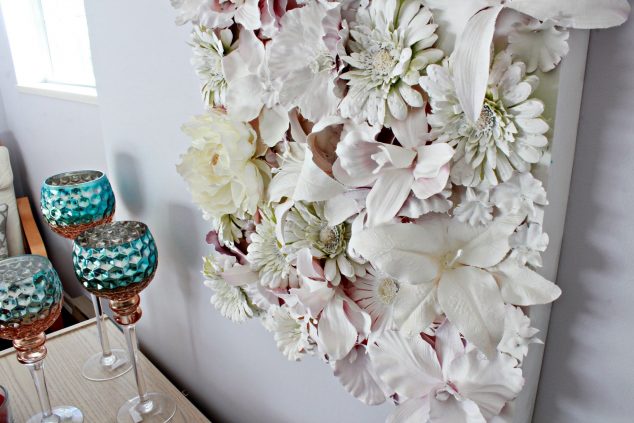 4. Monogram of flowers DIY;
Choose the letter that is really significant for you. Take a glimpse in the beautiful monogram that you could do it yourself!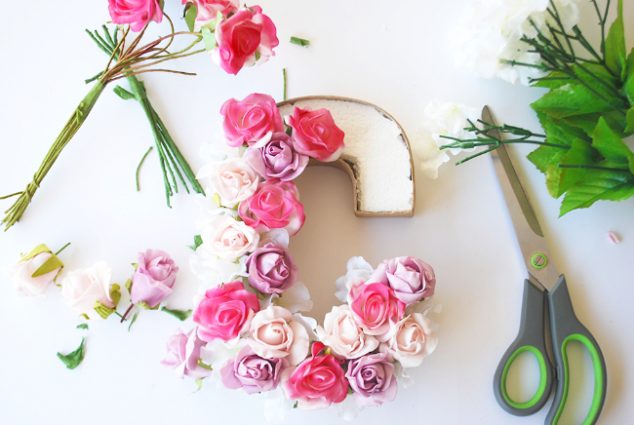 5. Basket with flowers and bicycle;
Cute and small decorative element for home. You must have it in your house.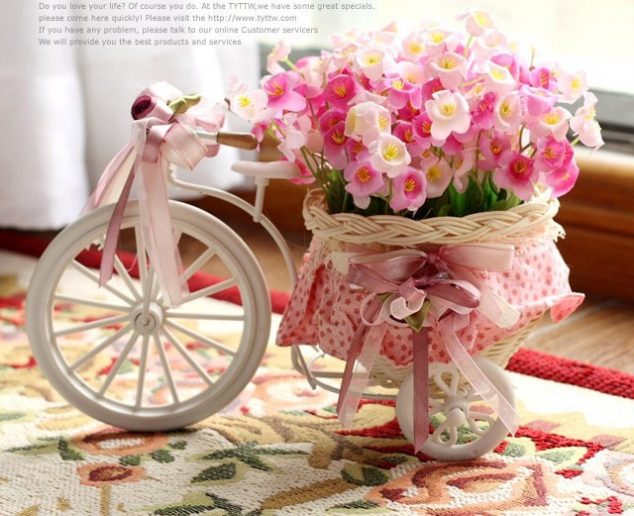 6. Paper flowers crown;
DIY crafts with paper flowers for your little girls. Easy for doing.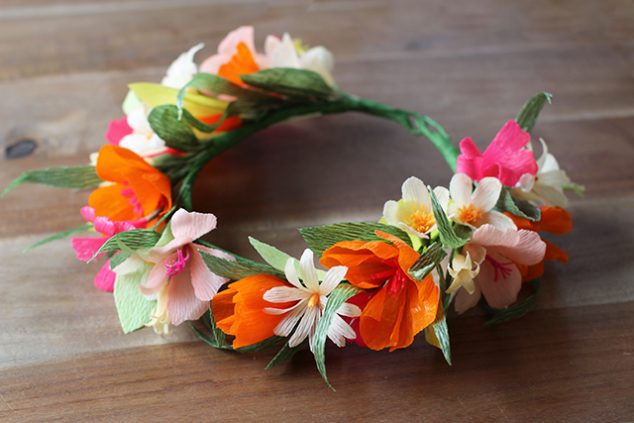 7. DIY floral ladder;
Decorate the wooden ladder with flowers. Flowers everywhere for climbing in a style.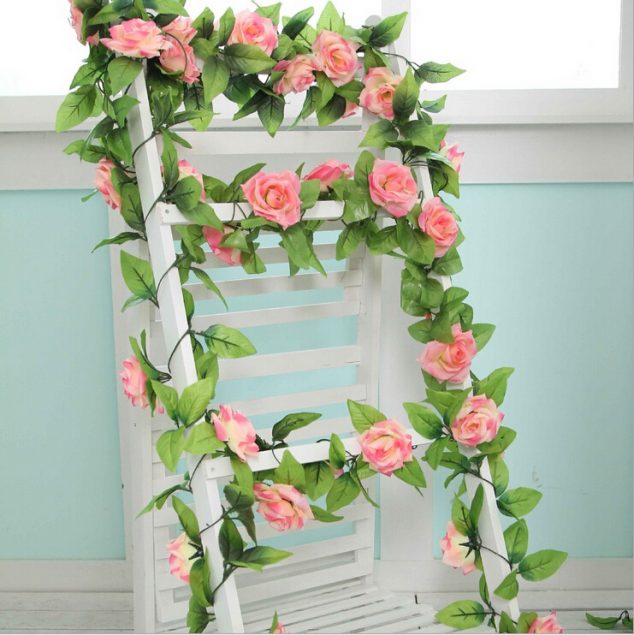 8. Sunflower garland DIY;
Decorative railing with sunflowers. Bring new life to the railing.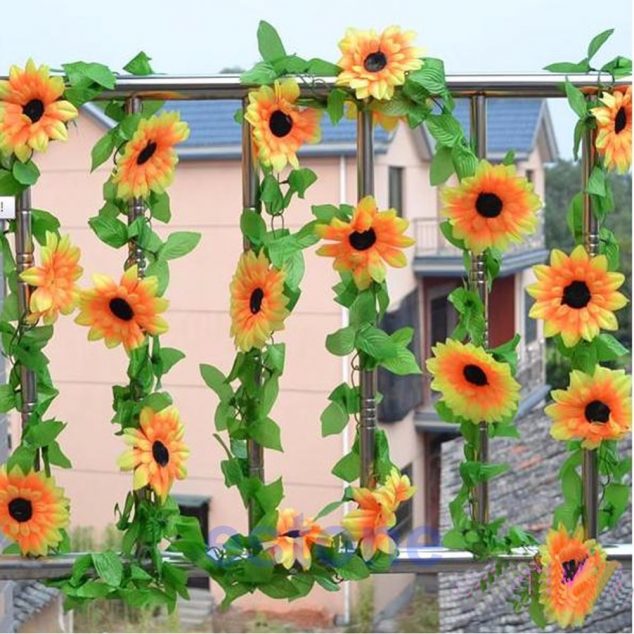 9. DIY flowers of spoons;
Easy and cute decor for the wall, door or window.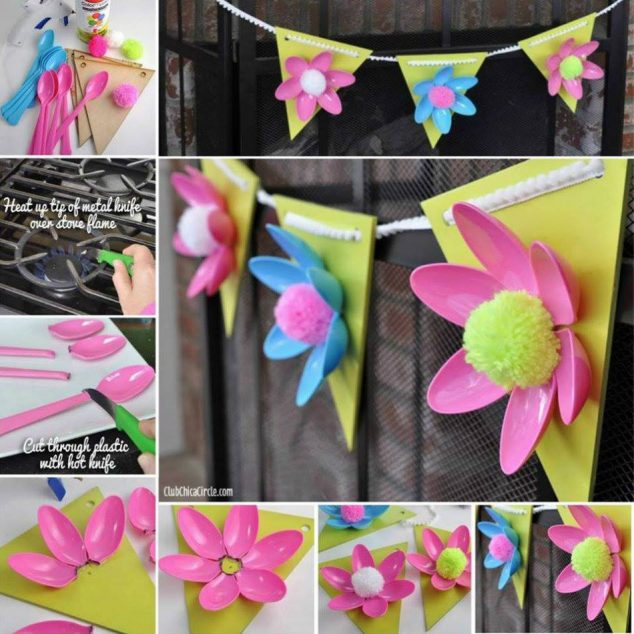 10. DIY baby shower for party;
Tell your family that you're pregnant with a floral decor. Handmade!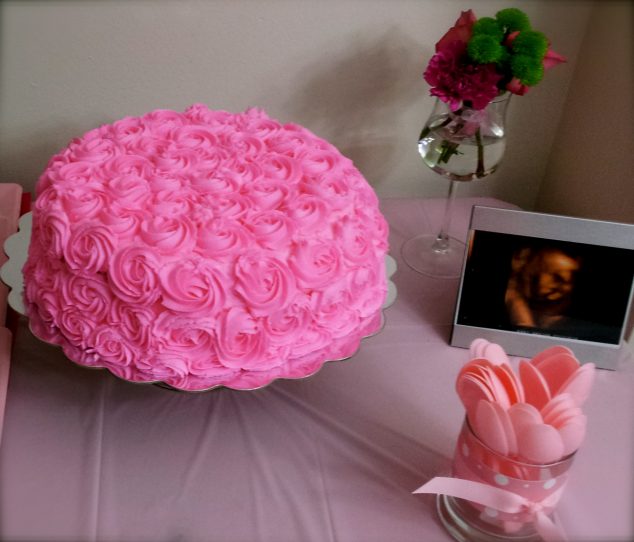 11. DIY floral wall decor for bedroom;
Create romantic atmosphere in bedroom for special days.
12. DIY floral mobile decor for wedding;
Take a glimpse in the following image to find motivation.