Those days are now long gone when only a few precious metals like gold, silver, and platinum were offered as wedding band metals by jewelers. Now, depending on your inclination and preference, you have a number of alternative metals like tungsten, titanium, cobalt and even stainless steel to name a few, to consider. A quick look at the pros and cons of the most popular ones: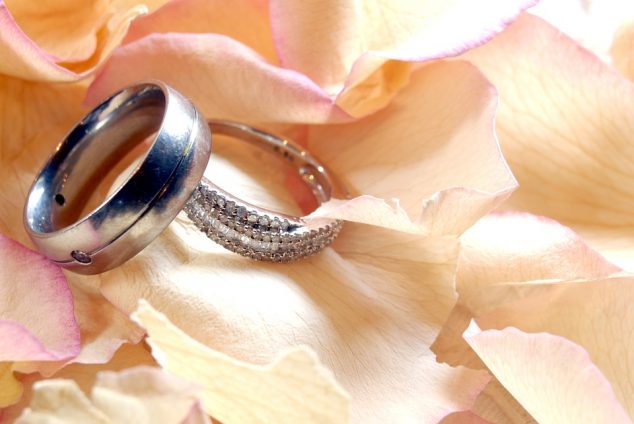 Tungsten
Tungsten is perhaps the first name that comes to the mind when asked about alternative wedding ring metals. This is due to two main reasons; it retains its shine very well and is extremely scratch-resistant. Even with daily use tungsten carbide rings do not become dull and keeps on looking new for years altogether. This means that you do not have to take it to the jewelers for polishing and cleaning every now and then. Of course, you would have needed to have bought a ring of good quality in the first place and not a cheap imitation that will fade, oxidize, and discolor because of an inferior manufacturing process.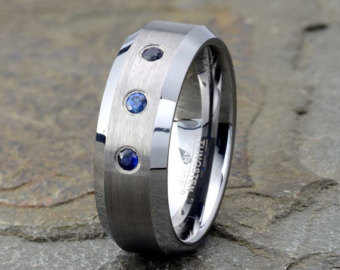 Tungsten is also a very popular choice for a wedding band because of it superior scratch-resistance. You need to keep in mind that it is not scratchproof, so over time it will end up with some fine scratches, however, with normal use, these rings will last you a very long time indeed.
Cobalt
Cobalt chrome wedding bands are increasingly becoming popular with people who want something that looks very sophisticated without a heavy price tag. In appearance, cobalt rings look very similar to platinum or white gold; however, you don't face the trouble of maintaining the rhodium plating that is essential in white gold rings. See some really striking cobalt ring designs at https://www.mensweddingbands.com. It is around seven times harder than platinum and offers excellent resistance to scratches, which makes it ideal for people with very active lifestyles. Even though there were earlier some concerns regarding skin rashes and irritation caused by a cobalt-nickel alloy, modern models are hypoallergenic so there's no worry on that count anymore.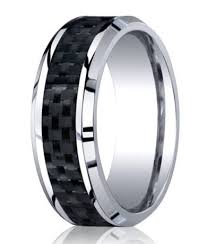 Stainless Steel
Even though we prize stainless steel for its beautiful shiny looks and its resistance to rust, using it for a wedding ring is a relatively new trend. Stainless steel used for making rings is manufactured by subjecting it to very high levels of heat for as long as 10-12 hours. Due to the chromium in the alloy that makes up stainless steel, it has a shiny luster that makes it a very attractive option for use in wedding rings. However, stainless steel is prone to scratches and with rough use, you can also get it bent. The main attraction of stainless steel is that it is very cheap.
Conclusion
For people who are looking to make a statement that underlines their high-tech and minimalist personality, alternative metals for wedding bands are a very good choice compared to conventional precious metals. They are great to look at and are generally very cheap, tough, and scratch resistant making maintenance a non-issue.
Author Bio: Sandra Clinton is a wedding planner with a keen interest in wedding jewelry. Whenever asked about wedding bands by her clients, she recommends https://www.mensweddingbands.com, which enjoys a considerable reputation for exclusive collections.