Have you been dithering about installing smart home devices, or simply not interested? Smart home device adoption rates remain around 15 percent in the United States, leaving plenty of room for the market to mature. Part of the reason why smart home devices aren't catching on faster, though, is that many of the devices currently on the market have limited uses. However, smart lights can improve your life no matter who you are.
Installing smart lights is about more than being able to control your home's lighting by yelling at it, although that is one of the perks. Smart lights let you establish lighting schedules, enhance your home's ambiance, choose from millions of light colors, and more. You can even ask your new lights to ease you out of bed in the morning with wake-up lighting. Here's what you need to know to take your light bulbs to the next level.
Why You Need to Ditch the Dumb Bulbs
If there's one thing that can be said for dumb bulbs, it's that they're affordable and effective, as long as you've never experienced the joy of adjusting your bulb's light color or temperature (that is, the degree of blue or yellow color in the light). You might be content to keep your old light bulbs, and it's true that replacing every bulb in your house with smart lights could turn into a very expensive upgrade.
But think about how often you use your light bulbs. Every day, right? You can rest assured that you'll use your smart lights just as often, and as soon as you see the benefits of enjoying dim, warm light for dinner and bright, blue light for breakfast, you'll be hooked. Your home will feel so much nicer when you have the degree of control over atmosphere that smart bulbs afford.
Smart lights allow you to control your interior lighting with voice commands, which can make turning off all the lights in your house before you go to bed a snap. Did you forget to turn off a light? No need to get back up; just yell at it or use your smart phone to turn it off.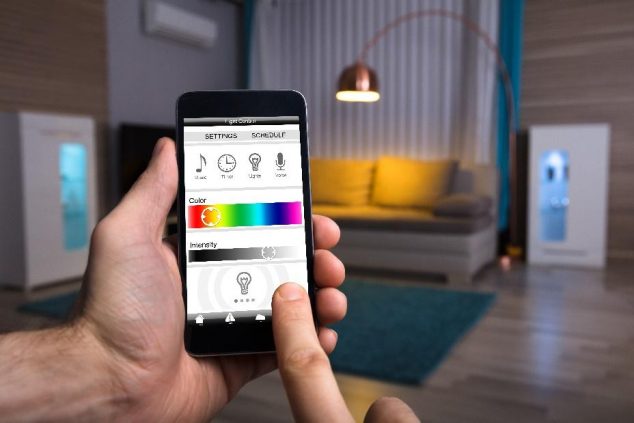 You can also easily adjust smart lights for your mood or needs. They dim easily and smoothly, for a marked improvement over old-fashioned dimmer switches. Lights like the Phillips Hue color bulbs give you a whopping 16 million color options for your lighting. Want to create a psychedelic atmosphere for your 60s-themed birthday party? Phillips Hue has you covered.
It's also easy to set up lighting schedules and program your lights to different modes. Set up a movie mode for your next Netflix binge, or a vacation schedule to make lights go on and off in your house while you're out of town. You can ask your lights to slowly begin cycling up half an hour before your morning alarm goes off. Wake up in the morning with bright, cool, white light, and wind down in the evening with soothing, warm, yellow light.
The Nitty-Gritty of Upgrading to Smart Lights
As with most such upgrades, the one to smart lights can bring its own unique, tech-heavy hassles. In addition to keeping in mind the common electrical safety concerns touted on sites such as AHS.com, you'll need to be willing and able to keep any switches that control your smart lights in the "on" position; otherwise, power is cut off to the lights, and they won't work. Some manufacturers do make smart switches designed to work with smart lights, however, so that you don't have to tape notes over every switch in the house.
Unlike with many other smart devices, you'll need a central hub or bridge in order to control your smart bulbs. Some such hubs or bridges include Amazon Echo Plus, Samsung SmartThings, Apple HomeKit, and Google Home. Some brands of bulb, like Phillips Hue, come with their own proprietary hubs.
Once you have all your equipment, you'll need to set it up. Set up can be just as frustrating as it is for any other smart home appliance, and resetting bulbs can be time-consuming and, frankly, a little weird (to restore the Sengled Element Plus bulb to its factory settings, for example, you need to switch the bulb on and off 10 times). Some users find that, once the bulbs are set up, it can still be touch-and-go as to whether they'll actually respond to voice commands, but controlling your new lights via your smart phone works every time.
Smart lights are one of the most useful smart home upgrades, and they're useful for homeowners and renters alike. Simply replace your existing bulbs with the smart bulbs of your choice, connect them to a hub or bridge, and you'll be ready to start adjusting your home's lighting to a degree you never thought possible.