Recycling items that we no longer use is very practical and creative idea to give those things a new look and repurpose them, so that they do not get thrown away. Wooden crates and pallets are always a good source for a new DIY project and there are so many possibilities what you can make out of these wooden items.
The wood is one of the most wanted, home decor materials to build your own furniture with. And almost all kinds of furniture can be made out of wooden crates and pallets. They will certainly refresh and add a rustic tone to the look of your home. No one knows what may prove to be useful from something that seems useless to some people. The wooden crates and pallets are a great example for that. Some people may thing they are unnecessary, while others can find in them unlimited source for innovative ideas and designs that can completely transform the look of your home. Pallets and crates are relatively cheap or you can find them for free in a larger warehouse. So, they are economical and very functional building material.
Pallets and crates can be used for indoor as well as for outdoor DIY projects and you can create a whole set of furniture using them. All you need to do is to sand them, and if you want to paint the wood in the color you want and think that would best fit into the whole atmosphere of your home. DIY pallet furniture designs are without doubt the most appealing, giving us the opportunity to make a change in our yard and home with little to no cost in a very smart and creative way.  Feed your imagination with these 15 smart DIY pallet and crate ideas below, and make your own place for enjoyment and admiration.
1. Set Of Coffee Table, Chair and Side Table Of Wooden Crates And Pallets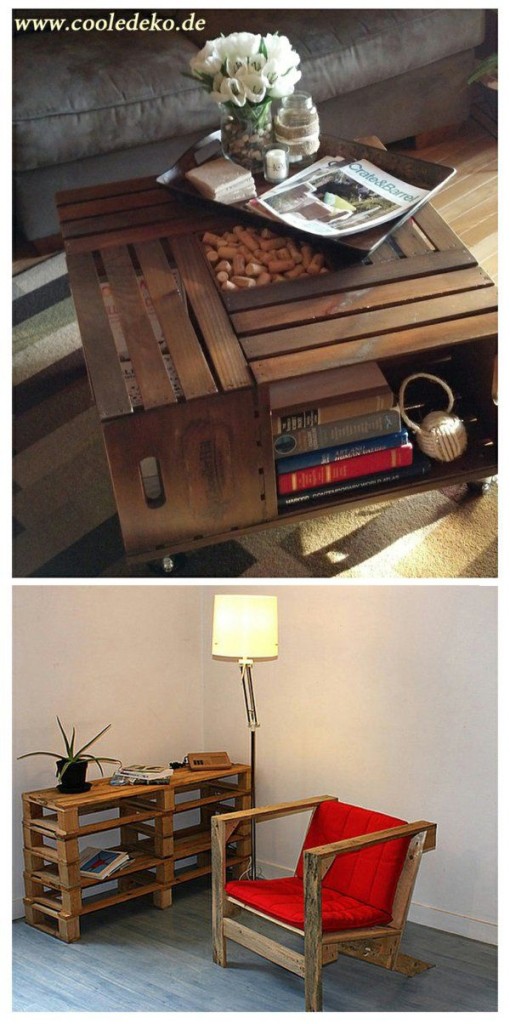 2. Wooden Pallet Bed Frame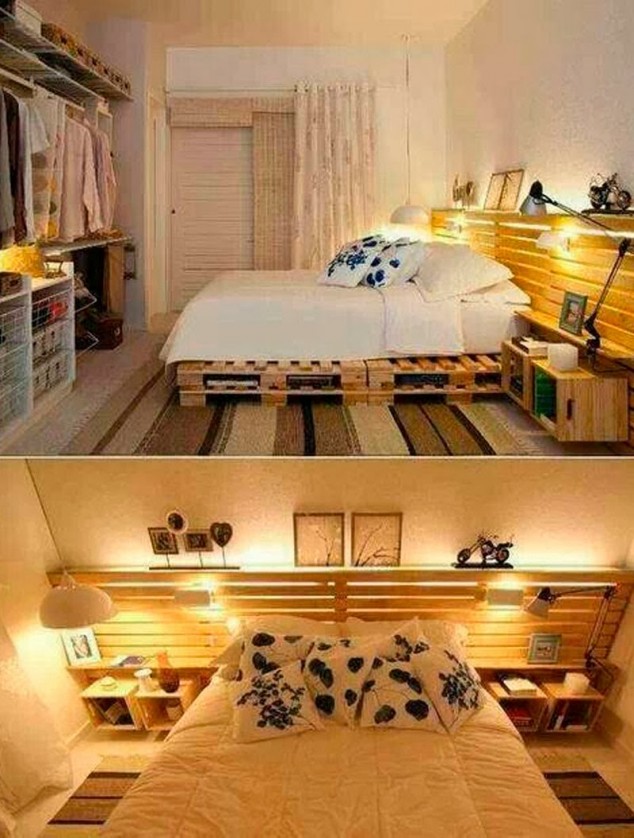 3. DIY Pallet Sofa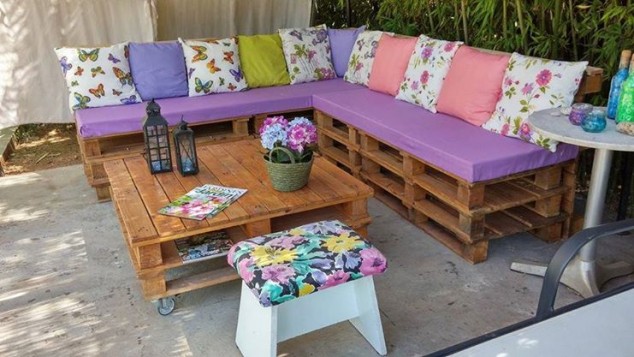 4. Pallet Sectional Sofa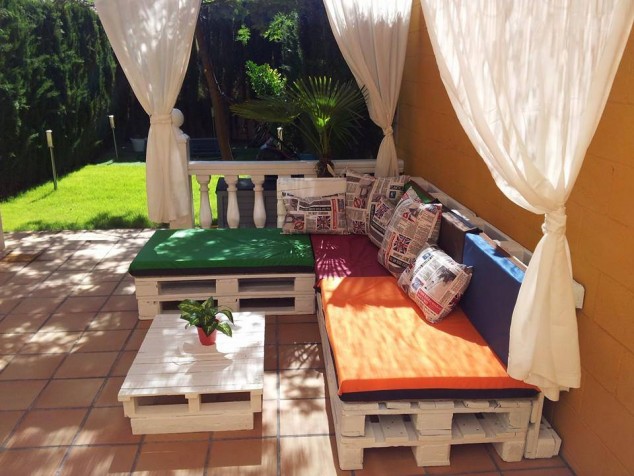 5. Pallet Coffee Table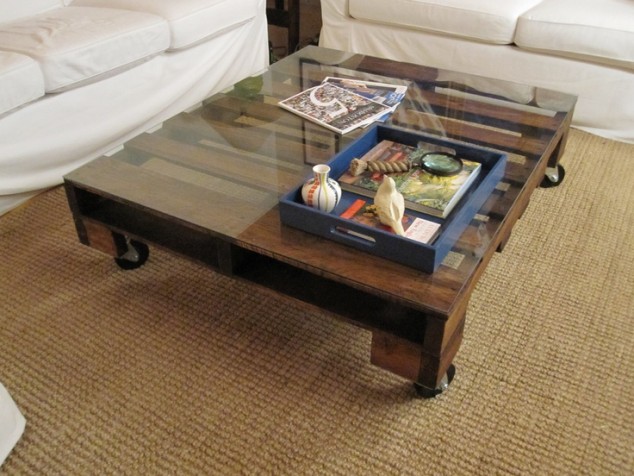 6. Simple Idea For The Garden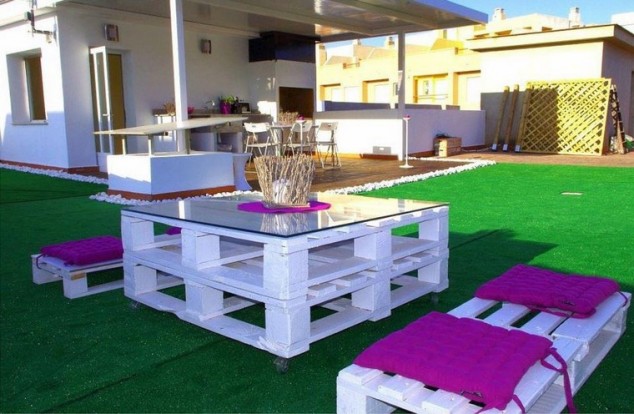 7. Pallet Patio Furniture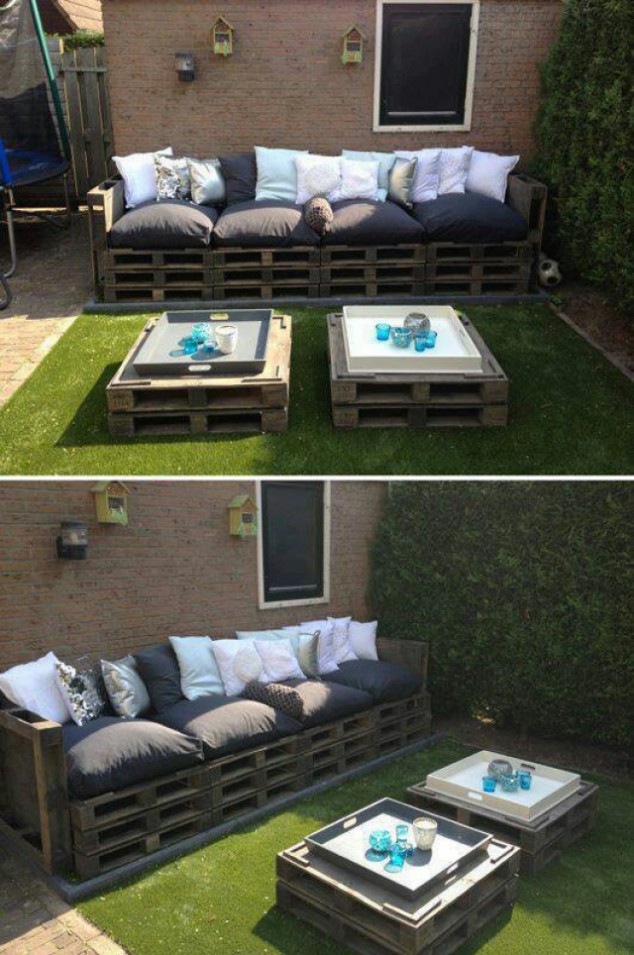 8. Pallet Outdoor Cooler Stand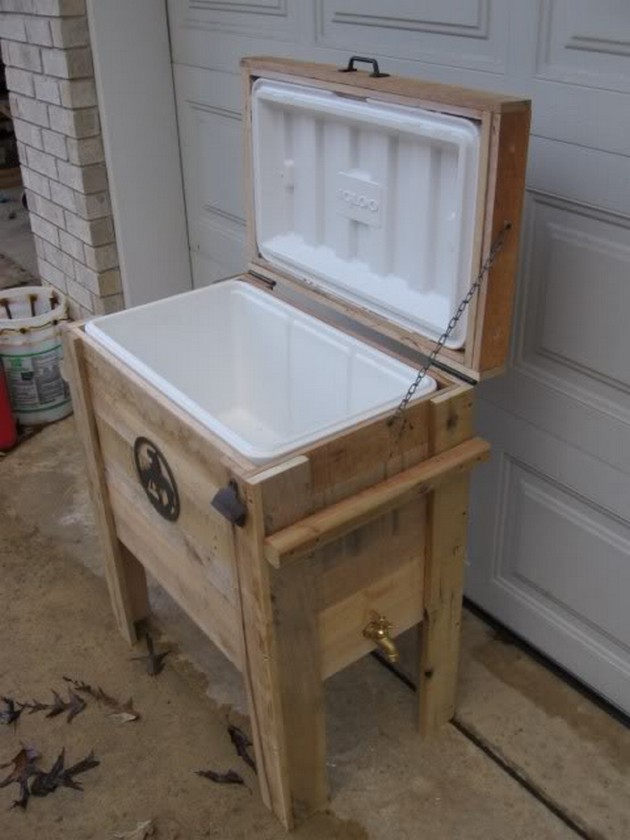 9. DIY Office Table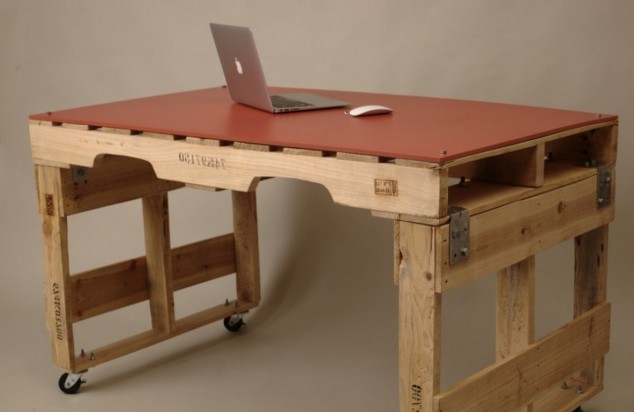 10. Crate Shelving Unit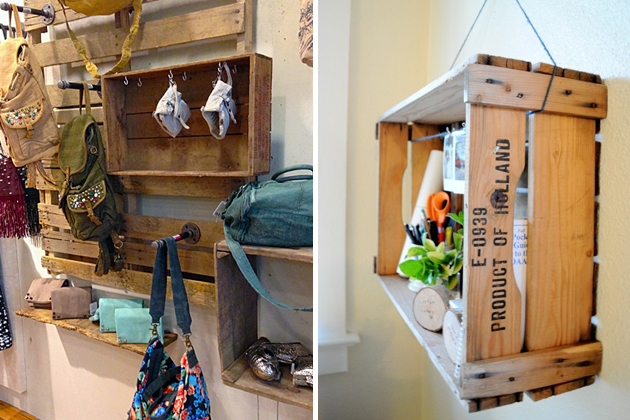 11. Pallet Outdoor Bar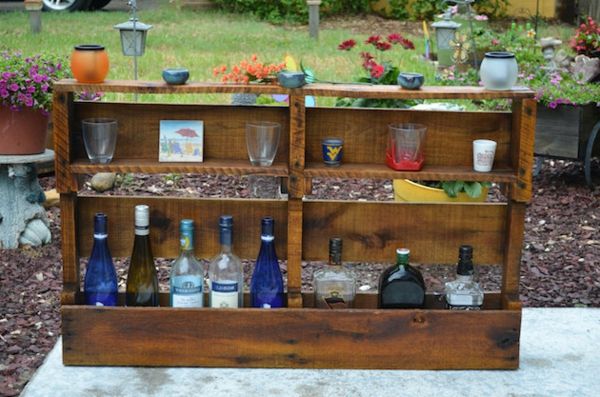 12. Vertical Garden Planter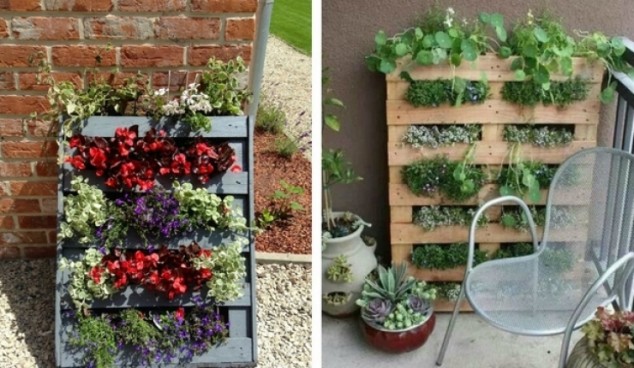 13. Pallet Patio Furniture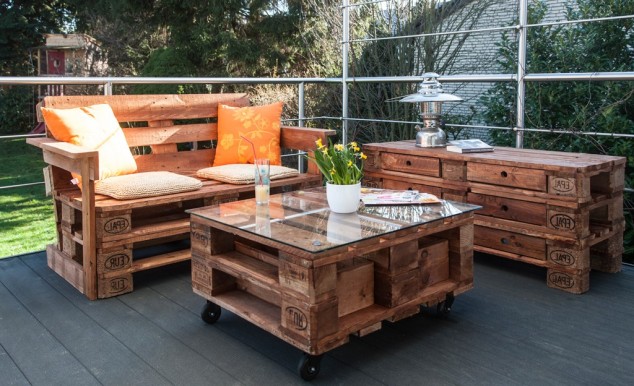 14. Shelve For The Wine Bottles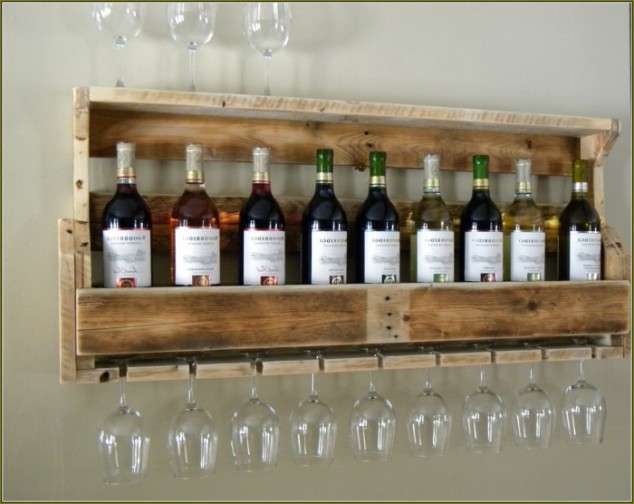 15. Colorful Furniture Idea For The Backyard